NPCC releases list of graduates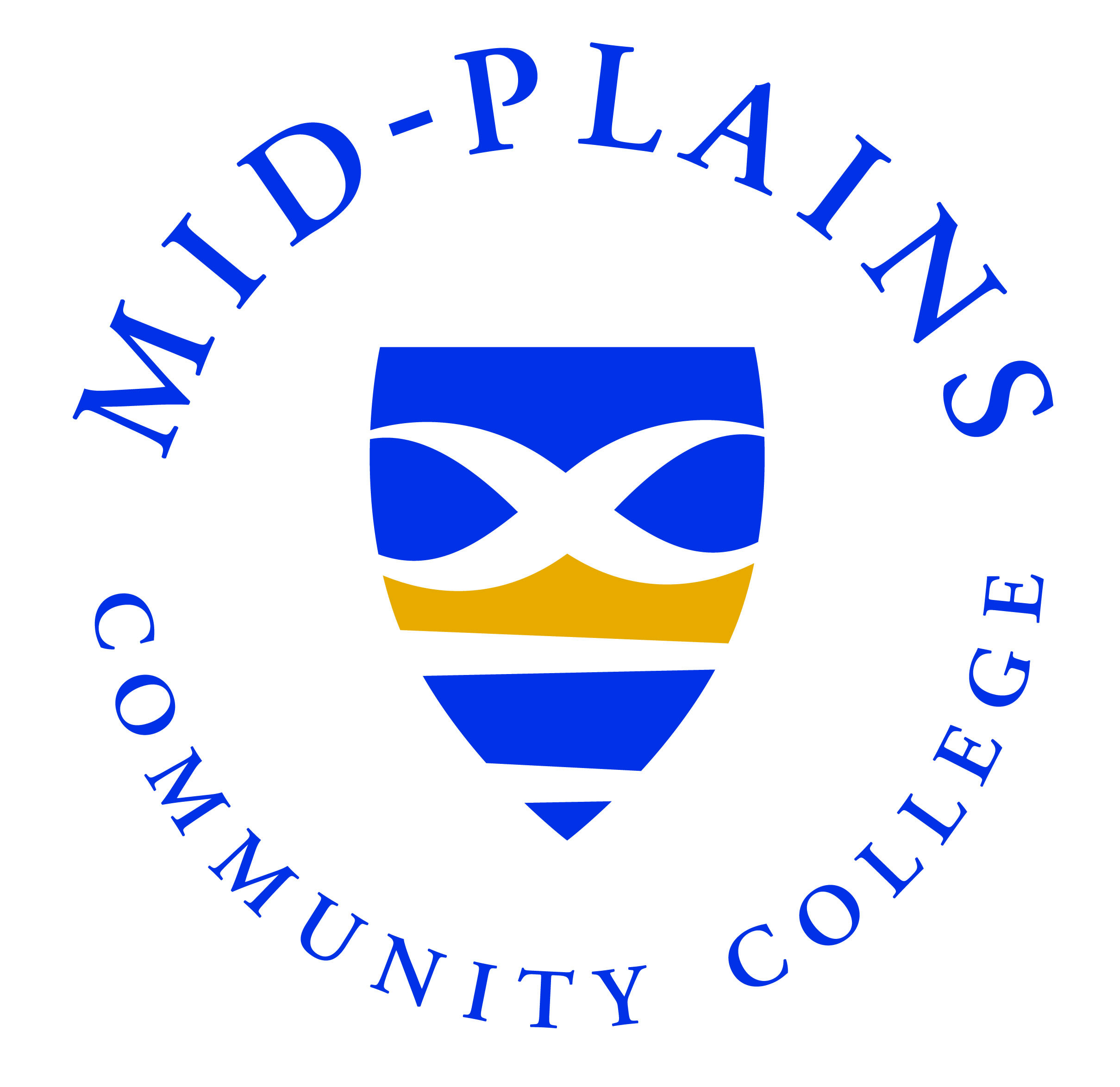 Tuesday, April 20, 2021
North Platte Community College has released its list of graduates for the 2020-21 academic year.
The following students will be recognized during a commencement ceremony at 3 p.m. May 7 in the McDonald-Belton Gymnasium on NPCC's South Campus, 601 W. State Farm Rd., in North Platte.
The ceremony is open to the public. Guests will be required to wear masks and adhere to current social distancing protocols.
Associate of Arts Degree
Big Springs - Logan Osmera
Brady - Kristyna Prickett
Brule - ReAnna Pierce
Fairbury - Dylan Rogge
Hershey - Chanda Cooper
Maxwell - Abigail Jurjens, Whitney Miller
Mullen - Kaitlyn Crowe, Alysen Daniels, Courtney Rice
Norfolk - Teagan Kennel
North Platte - Brook Chromy, Kinzey Cooper, Rusty DeGarmo, Sierra Dowhower , Evan Eckel, Steven Garcia Jr., Brisa Jaramillo, Stephanie Johnson, Nicholas Lemke, Hallie Malsbury, Maxwell McIntosh, Peyton Negley, Allisa Overstreet, Gabrielle Scovill, Jacob Tobey, Ashtyn Winder
Seneca - Mollie Finney
Sutherland - Colton Hasenauer, Madisen Walters
Wauneta - Emily Kennicutt
Wellfleet - John Blackmon
Colorado
Yuma - Taylor Hansen, Tania Lerma
Associate of Fine Arts Degree
Fairbury – Dylan Rogge
Grant - Christopher Terry
North Platte - Gillian Allen, Sabrina Rivera
Associate of General Studies Degree
Broken Bow - Rebecca Neumiller
Juniata - Nolan Sughroue
Kearney - Jeffery Donnally, Darci Marr
North Platte - Jessica Rivera
Colorado
Fort Lupton - Jessica Trujillo
Canada
Victoria, British Columbia - Sophia Kiss
Serbia
Novi Sad - Danilo Matovic
Ukraine
Kyiv - Slavomyr Marchenko
Associate of Science Degree
Ansley - Jaime McAbee
Big Springs - Keli Heath
Brady - Kristyna Prickett
Broken Bow - Mahala Sanchez
Cody - Grace Ford, Sara Ford
Cozad - Tatiana Orozco
Curtis - Reid Stout
Gothenburg - Jordan Lewis
Grant - Aryn Seiler
Hershey - Caje Naranjo
Madrid - Betzy Castellanos
Maxwell - Abigail Jurjens, Hayley Yost
Maywood - Dylan Davis-Mack, Aaron Weismann
Mullen - Alysen Daniels, Courtney Rice
North Platte - Abbi Allberry, Alexa Beltran, Autumn Brinker, Lauren Brott, Brook Chromy, Kinzey Cooper, Kylie Dircksen, Troy Douglas, Brittney Douglass, Remingten Elsen, Alexander Fourtner, Steven Garcia Jr., Emilee Gibson, Caleb Horne, Stephanie Johnson, McKynzie Kelsey, Keegan Knott, Jenny Lim, Hallie Malsbury, Maxwell McIntosh, Madison Merritt, Kristina Miller, Vanessa Myers, Peyton Negley, Carol Nielsen, Paul Njora, Cailey Nutt, Bailey Oetken, Ashleigh Olson, Jessica Owens, LuAnne Schrader-Songster , Megan Shannon, Samantha Sonneman, Samuel Stacy, Amy Sydow, Jacob Tobey, Hope Toole, Riley Wiese, Mason Woodward
Purdum - Sarah Horn
Sidney - Janay Brauer
Stapleton - DeLynn Aden
Sutherland - Erica Hopping, Gabrielle Perlinger
Valentine - Emmy Nadeau, Lexee Reichert
Wallace - Ansley Wood
Arkansas
Springdale - Gabrielle Moore
California
Rialto - Marianne Mata
Colorado
Commerce City - Jennessy Aragon-Dennis
Lakewood - Brittany-Marie Bui
Milliken - Morganne Brown
Weldona - Ruby Valle Machado
Westminster - Isabela Valenzuela
Yuma - Viridiana Escobar, Taylor Hansen, Tania Morales Lerma
Missouri
El Dorado Springs - Jace Cundiff
Texas
Mesquite - Jalyn Reagans
Associate Degree of Nursing
Bassett - Jessica Hollenbeck
Brady - Madison Christophersen
Broken Bow - Nichole Powers
Callaway - Angela Ortiz
Cedar Rapids - Kaylie Beierman
Cozad - Kalynn Fleharty
Curtis - Angeline Marie
Gothenburg - Ashley Garza
Grant - Taylor York
Lincoln - Jurnee Saner
McCook - Jennifer Oltman, Valisha Raile
Mullen - Lindsey Fay
North Platte - Keri Allen, Bryar Anthony, Brittany Davis, Katherine Donohoe, Randii Endorf, Shalee Fillmer, RaeLynn Foster, Jordan Goodell, Samantha Gutherless, Misti McEntire, Kendal Naranjo, Paul Njora, Brooke Rosales, Lexi Sandoz, Sydney Stroh, Alexandra Varney, Courtney Viter
Ogallala - Kourtnie Gardner, Nathaniel Smith
Omaha - Elisha Keim
Stapleton - Stephenie Nelson
Wauneta - Roseanna Vapenik
Colorado
Frederick - Antonia Villani
Associate of Applied Science Degree
Auto Body Technology:
Cody - Sara Ford
McCook - Isaak Rockenfield
North Platte - Emmalee Schanou
Automotive Technology:
McCook – Jacob Mockry
Sutherland - Christian Folchert
Hawaii
Haiku - Koby Jacobson
Building Construction Technology:
Imperial - Kinberlyn Benitez
Business:
Benedict - Tad Racek (Agribusiness)
Dunning - Amanda Payne (Entrepreneurship)
Farnam - Lisa Einspahr (Business Administration)
Lexington - Jacqueline Reyes (Administrative Assistant)
Lincoln - Alexis Stephens (Medical Administrative Assistant)
Madrid - Rachel Klahn (Accounting) (Business Administration)
North Platte - Karen Allision (Medical Administrative Assistant), April Claussen (Accounting) (Business Administration), Heather Douglas (Business Administration), Steven Gies (Business Administration), Tara Krupicka (Nonprofit Management), Nichole Rawn (Administrative Assistant), Brooke Tucker (Administrative Assistant)
Ogallala - Allison Houser (Business Administration)
Colorado
Snyder - Amber Wolever
Poland
Wloclawek - Przemyslaw Zygmunciak (Business Administration)
Dental Assisting:
North Platte - Malorie Foster, Rainah Holm, Rachelle Uldrich
Wauneta - Alejandra Almanza
Diesel Technology:
Wallace - Caleb Vote
Electrical Automation Control:
McCook - Colby Claflin, Jessie Gashler, Nicholas Ralston
Sargent - Stephen Nichols
Electrical Technology:
Cozad - Kade Mason
Culbertson - Matthew Searcey
Grand Island - Grant Kohles
Maxwell - Levi DeStefano
McCook - Tyler Gray
North Platte - Kristyn Morris, Scott Mustion, Cooper Sponie, Andrew Stevens, Daniel Wardyn
Ogallala - Ethan LeGrande
Overton - Morgan Olmstead
Trenton - Remington Hodges
Emergency Medical Services:
California
Yuba City - Morgan Coleman
Heating, Ventilation, Air Conditioning and Refrigeration Technology:
Palisade - Caleb Durham
North Platte - Cody Matthews
Colorado
Wray - Jeron Lippert
Information Technology:
Gothenburg - Mark Boson (PC Support/Network Technology)
North Platte - Carl Anderson (PC Support/Network Technology)
Georgia
Marietta - Sylvan Singh (PC Support/Network Technology)
Medical Laboratory Technician:
Arnold - Jessi Swopes
Big Springs - Alicia Brown
Hershey - Raychel Banks
Keystone - Debra Cleveland
McCook - Michaela Holdcroft
North Platte - Jessica Rivera
Ogallala - Kimberly Bassett, Kyle Podowski
Ord - Brittany Pollard
Welding Technology:
Imperial - Joel DaMoude
North Platte - Adam Sandoval
Diplomas
Auto Body Technology:
Gothenburg - Tarina Beenblossom
Imperial - Kent Silvester
North Platte - Ignacio Perez
Wakefield - Jacob Dorcey
Automotive Technology:
North Platte - Justin Kara
Sutherland - Tyler Taylor
Building Construction Technology:
Mullen - Jade Lovitt
Dental Assisting:
North Platte - Madison Cooper
Sutherland - Dewey Davis
Colorado
Paoli - Emily Trejo
Diesel Technology:
Arnold - Blake Brown , Matthew Corbin
Bartley - Garrett Mead
Cambridge - Cody Runner
Central City - Jacob Bonczynski
Haigler- Kelly Eversole
North Platte - Jonathon McConnaughey, Andrew Woodcock
Ogallala - Lyle Harms
Stapleton - Kurtis Main
Electrical Technology:
North Platte - Kody J Miller, Jeff Pearson, Jason Taylor
Graphic Design/Visual Communications:
North Platte - Michael Richey
Heating, Ventilation, Air Conditioning and Refrigeration Technology:
Arapahoe - Skyler Webster
Cozad - Brecken Loftin
Gothenburg - Ethan Myers
Holbrook - Jacob tenBensel
Lewellen - Shaun Swoboda
Practical Nursing:
Ainsworth - Michell Sease
Arthur - MacKenna Turner
Butte - Makala Reiser
Gothenburg - Jordan Lewis, Brittany Masters, Taylor Walker
North Platte - Lindi Bassett, Jordan Baron, Jalissa Falcon, Sara Maaske, Della McDole, Emma Schrotberger, Braidyn Vierra
Ogallala - Caroline Draucker
Welding Technology:
Maywood - Seth Robinson
North Platte - Dustin Nickerson
Ogallala - Joshua Gill
Certificates
Automotive Technology:
Broken Bow - Gabriel Coon
Basic Auto Body:
Wakefield - Jacob Dorcey
Business Administration:
Culbertson - Matthew Searcey
Texas
San Antonio - Autumn Sandoval
Business/Office Technology:
North Platte - Karen Allision
Customization and Restoration:
Broken Bow - Gabriel Coon
Medical Administrative Assistant:
North Platte - Nicole Caudillo
Medical Billing and Coding:
North Platte - Karen Allision, Bridget Lange, Jessica Silva
Medical Documentation Specialist:
North Platte - Karen Allison
Multimedia Design:
North Platte - Michael Richey
Print Design:
North Platte - Michael Richey
---