NPCC selling surplus construction items/equipment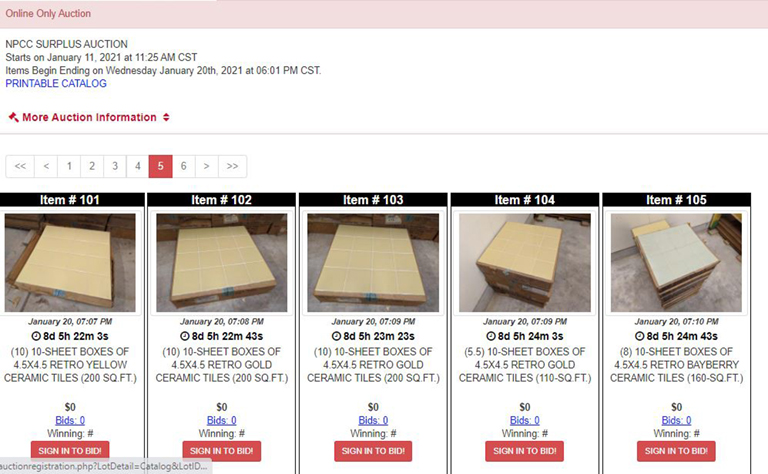 Tuesday, January 12, 2021
The North Platte Community College Physical Resources department is clearing out surplus construction materials, tools and equipment. The public can bid on the items now until 6 p.m. Jan. 20 through the Isabell Auction Service website at: isabellauction.com.
Everything from carpet, doors, windows and mirrors to ceramic tile, extension cords and even basketball hoops are up for grabs.
A skid-steer, front-end loader, semi-trailers, day cab semi-truck, mowers, welders, lumber, racks, carts, restaurant equipment and office furniture will also be available. Items will continue to be added to the auction through the end of this week.
The auction is online only. A printable catalog is available on the auction website.
More information about the items is available through Shawn Aten, NPCC Physical Resources director, at atens@mpcc.edu. Questions about the auction can be directed to Isabell's at 532-6944.
---