NPCC STEM Club designs kits for historical museum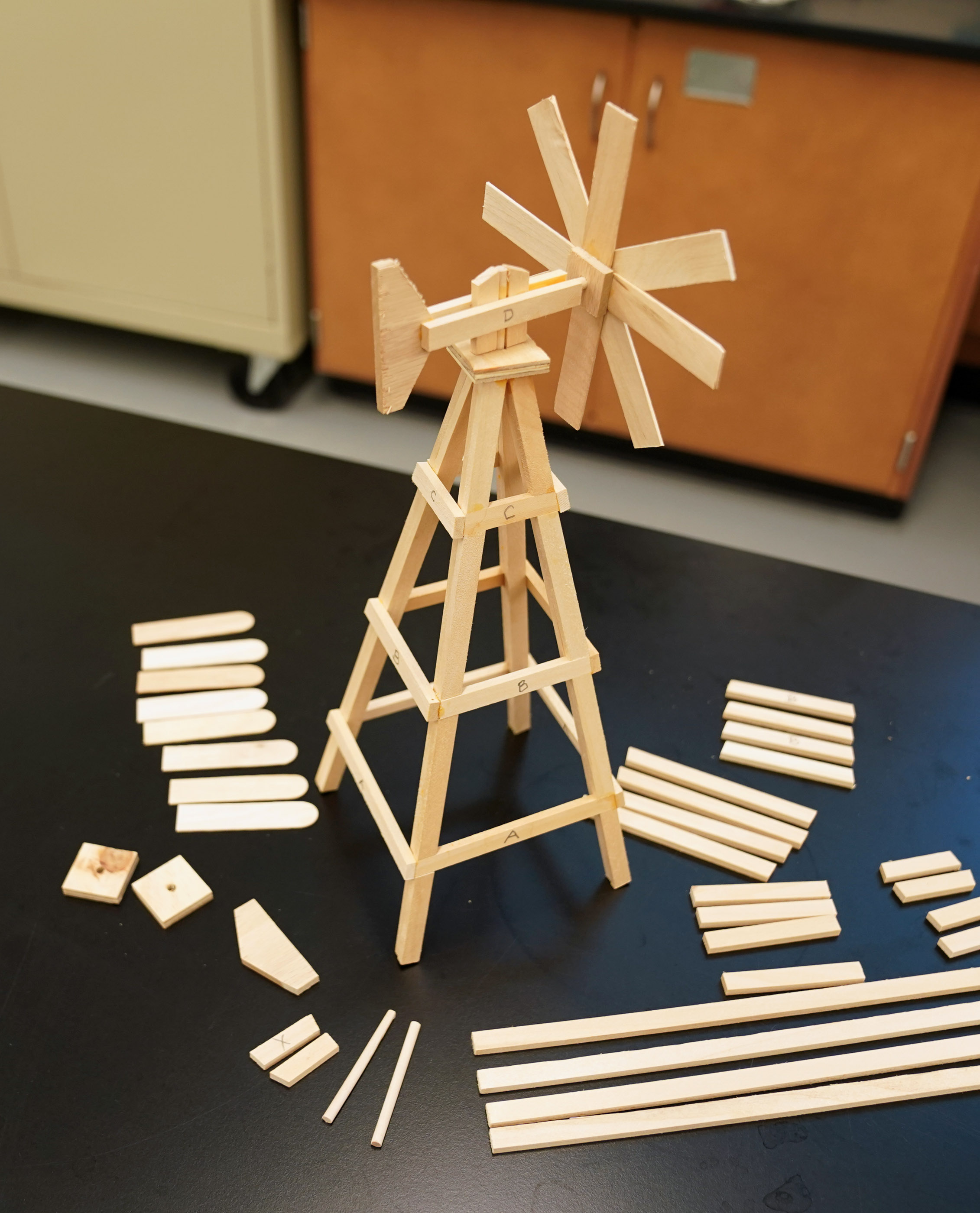 Wednesday, May 26, 2021
A windmill awaits packaging and delivery to the Lincoln County Historical Museum. The windmill is part of a souvenir kit designed and developed by the North Platte Community College STEM Club.
The North Platte Community College STEM Club and Lincoln County Historical Museum are joining forces to offer souvenir kits to tourists.
Each kit contains wooden pieces that can be used to construct an old-fashioned model windmill. It's a novelty item the museum sold in its gift shop for years.
"The kits were one of our biggest sellers, but they are no longer available from our previous supplier and are even hard to find on the Internet," said Jim Griffin, museum curator. "We were lamenting not being able to get them when the STEM Club offered to make them for us."
Jared Daily, NPCC physics and engineering instructor, said the kits proved to be an excellent project for his engineering students. They took the idea and ran with it – designing parts, packaging kits and preparing them for delivery.
The first round, approximately 20 kits, will be dropped off at the museum this week. Proceeds from their sale in the gift shop will be split between the museum and STEM Club.
Daily hopes to continue the project – possibly adding stagecoaches and other historical replicas to the mix.
---