NPPD donates $15,000 toward scholarships at Mid-Plains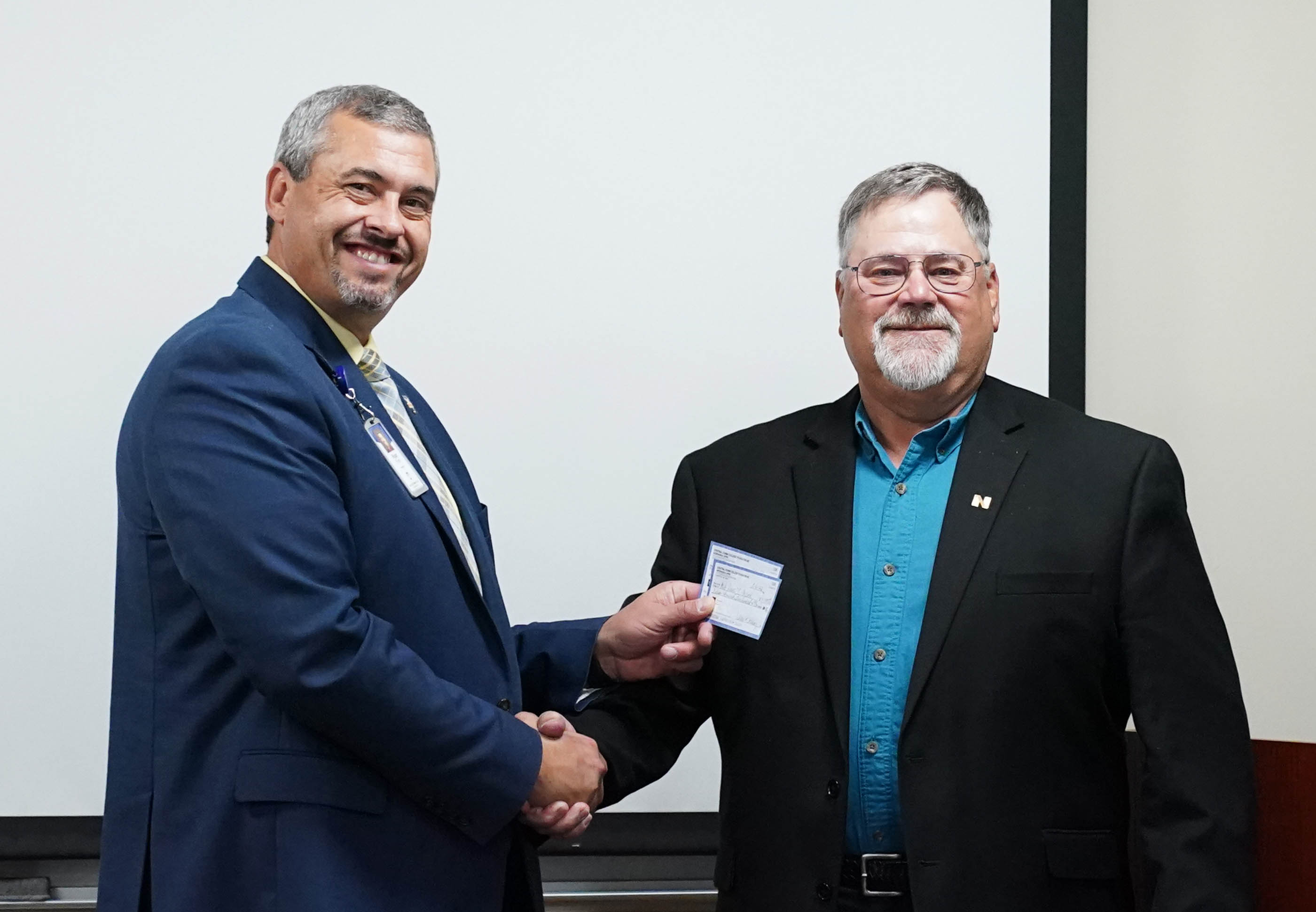 Wednesday, October 19, 2022
Mid-Plains Community College President Ryan Purdy receives two checks totaling $15,000 from Bill Hoyt, member of the Nebraska Public Power District Board of Directors, during a MPCC Board of Governors meeting in McCook Wednesday night.
The funds were raised during the annual Wells Fargo Nebraska Open golf tournament in Columbus in September.
The Wells Fargo Nebraska Open is endorsed and operated by the Nebraska Section of the PGA and the Nebraska Golf Association and is coordinated by the Nebraska Public Power District.
The $75,000 raised from the tournament this year will be distributed to the five community colleges within NPPD's service area in the form of scholarships.
MPCC's share will be split evenly between McCook and North Platte campuses and used to provide scholarships to students pursuing careers in the trades and STEM fields.
The golf tournament has generated $1,863,321 in scholarship money over the past 30 years. Of that, MPCC has received $371,160.
---