Memorial funds provide new equipment for NPCC Auto Body program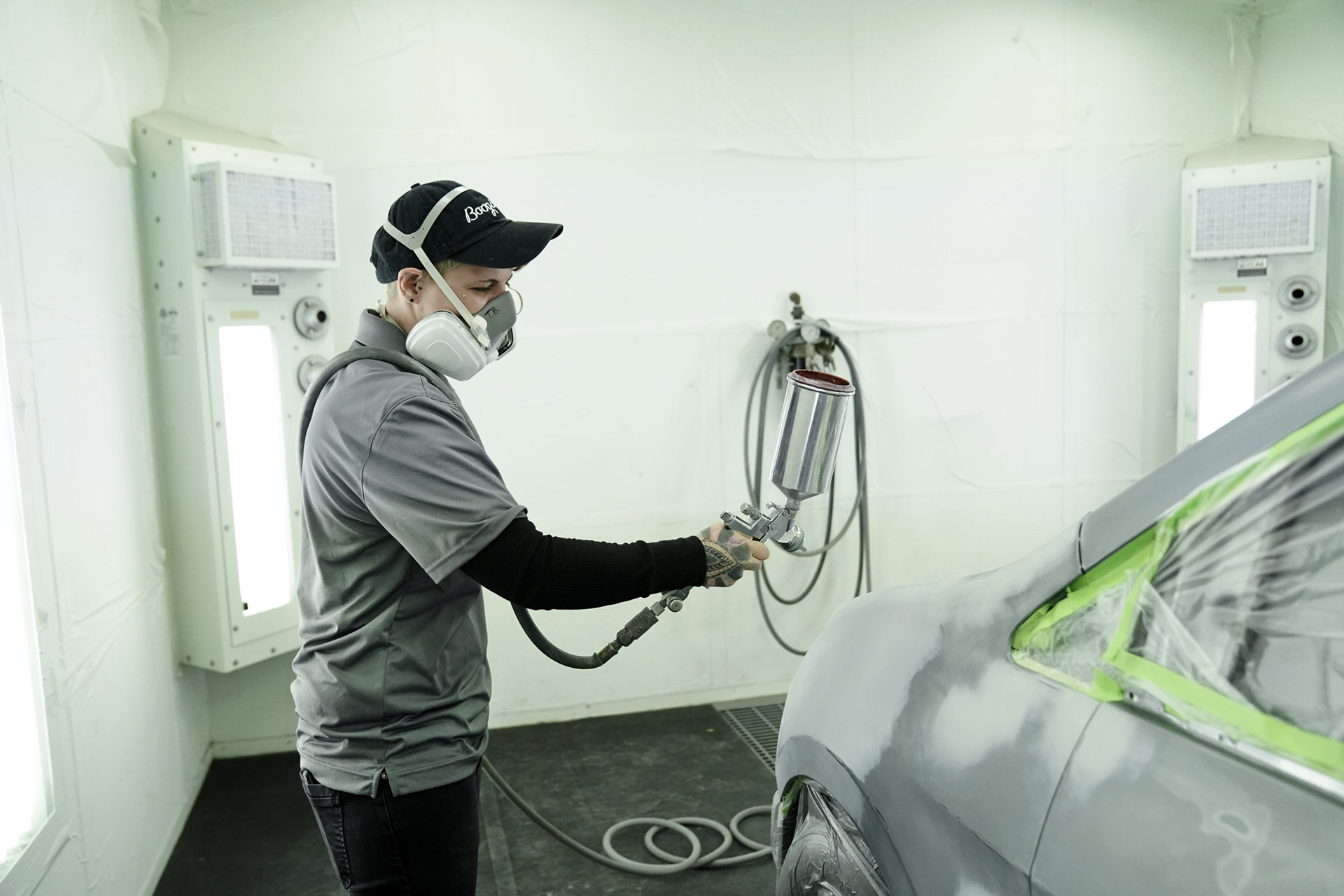 Wednesday, December 8, 2021
Students in the Auto Body Technology program at North Platte Community College will soon have use of two new paint guns.
Darlene Nothnagel, of McCook, donated $1,500 for the equipment in memory of her late husband Mike Nothnagel who passed away a year ago.
Mike had a passion for muscle cars and was especially proud of the 409-powered four-speed 1962 Chevrolet Impala he built. He won several national awards in car shows over the years.
"Mike was a car guy from the time he was six years old," Darlene said. "He told me at one point that it seemed like not many kids were going into auto body. I thought donating his memorial funds to the college might be a good way to encourage more students to pursue the profession and to help out those already enrolled."
The memorial funds were used to purchase two SATAjet X 5500 paint guns for NPCC.
"Everyone in the auto body department is very appreciative of the donation," said Mark Harwood, auto body instructor. "These paint guns were much-needed. We only had one previously for waterborne paint, which is what the SATAjets are designed for. These new models are the newest and best on the market and will make excellent training tools for our students."
Students will be able to use the new paint guns after the first of the year.
---