MCC PBL photo booth offering professional headshots Feb. 28-March 2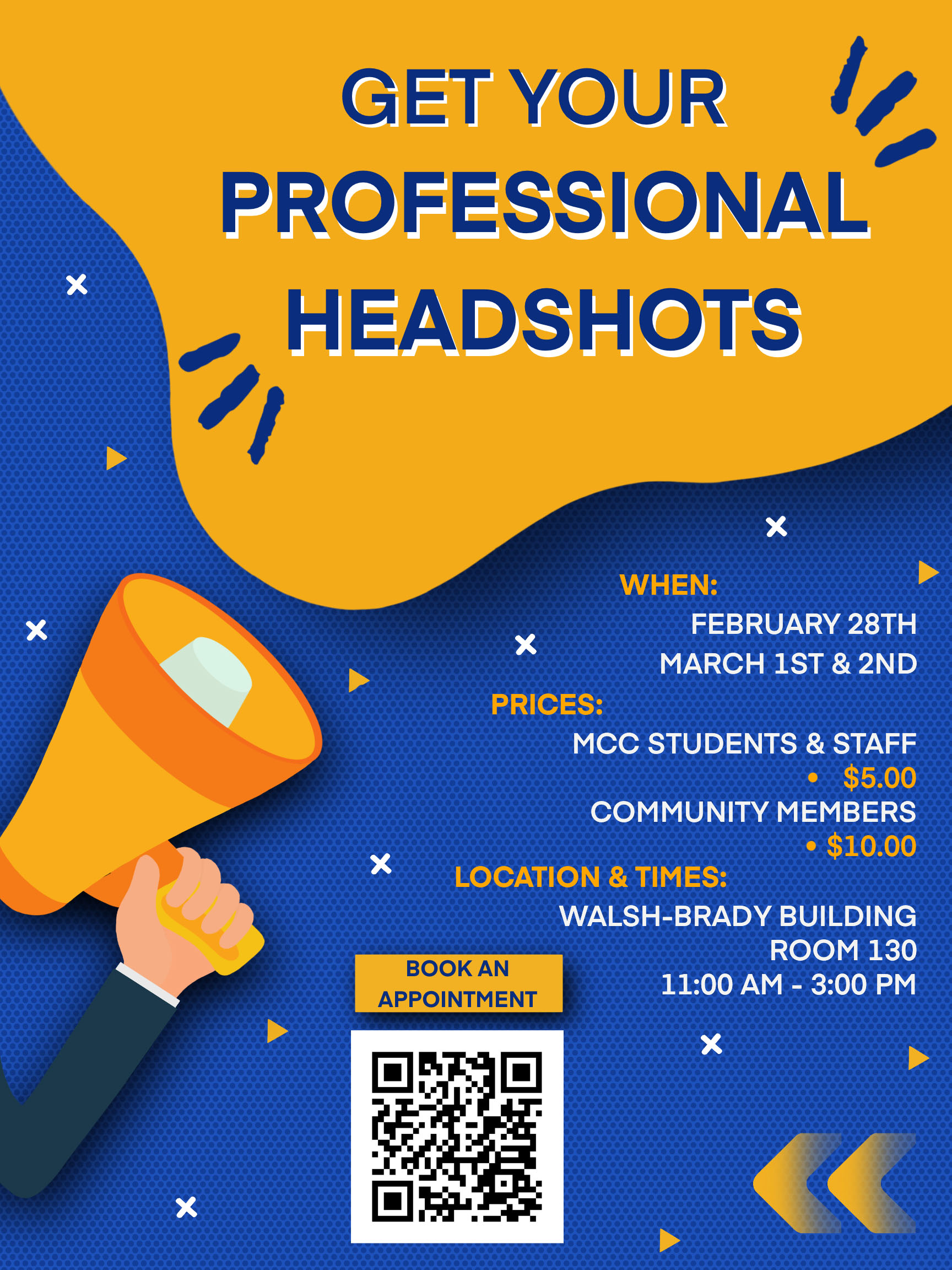 Friday, February 24, 2023
McCook Community College's Phi Beta Lambda is hosting a fundraiser, offering headshots for $5 for college personnel and $10 for members of the community.
The photo booth will be in room 130 of Walsh-Brady Hall Tuesday, Wednesday and Thursday from 11 a.m.-3 p.m. and those participating will receive a digital image that can be used for LinkedIn profiles and other purposes.
To reserve a time or pay online please scan this code associated with this flyer.
---