MPCC to offer phlebotomy course in McCook/North Platte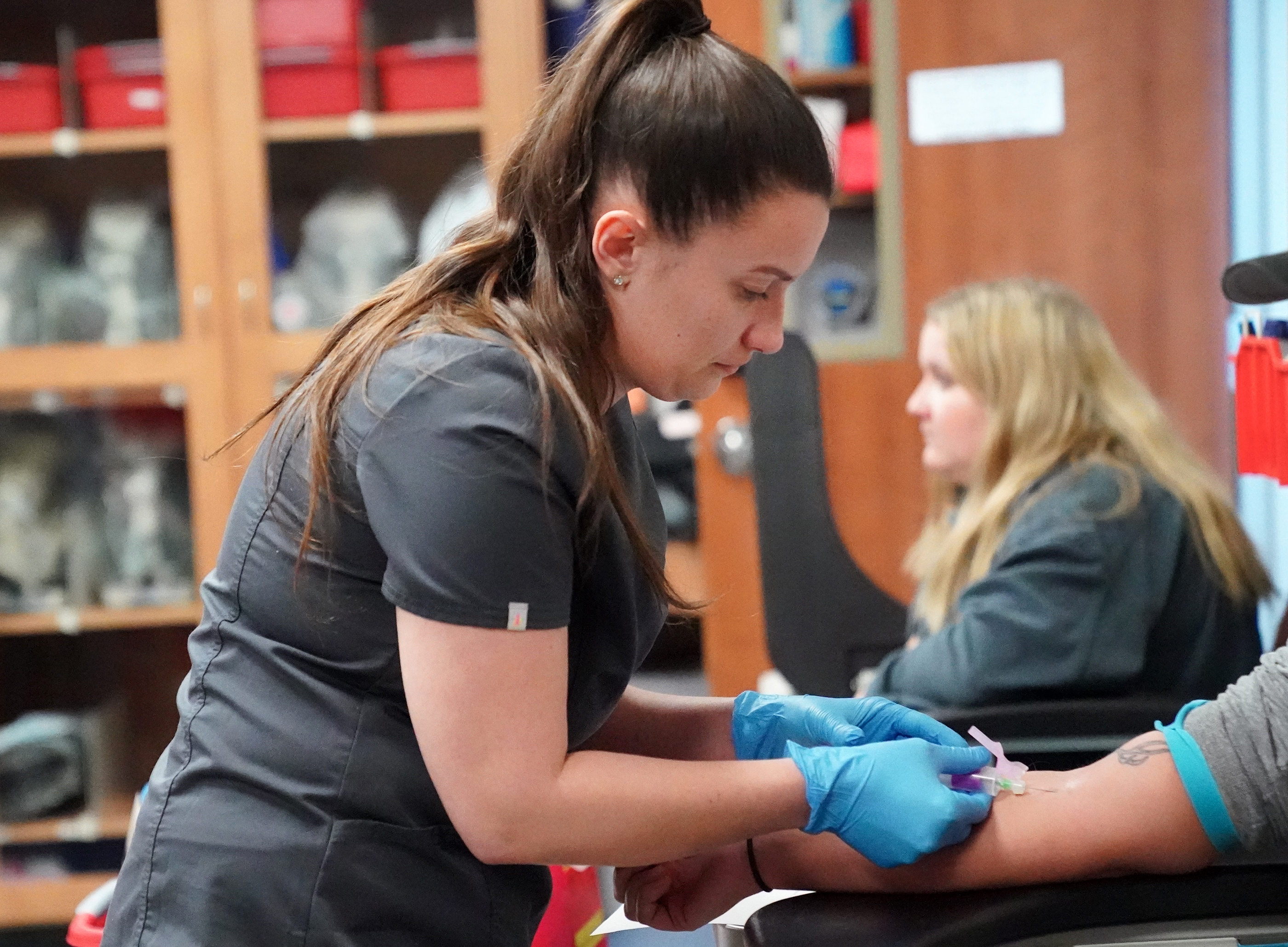 Wednesday, February 1, 2023
Mid-Plains Community College will offer a Fundamentals of Phlebotomy class at its McCook and North Platte campuses beginning in March. The two-credit hour course is open to the public.
Students will learn the proper techniques and precautions for collecting blood and how to collect blood using a variety of methods.
Those include capillary skin puncture and the use of vacuum collection devices, syringes and butterfly needles. Blood culture specimen collection on adults, children and infants will also be taught.
Emphasis will be placed on infection prevention, proper patient identification, proper labeling of specimens and quality assurance. Instruction will also cover specimen handling, processing and accessioning.
"This course would be beneficial to anyone wanting to go into a health care career," said Jamie Perry, instructor for the college's Medical Laboratory Technician program. "It will help students gain experience in the medical field, learn a skill almost all health care professionals need, boost résumés and provide some of the skills necessary to work in a hospital, clinic or physician's office."
Students must be at least 18 years of age or have permission from the instructor to sign up for the class. They also must have a high school diploma or GED.
The eight-week course is scheduled for 5-10 p.m. every Wednesday from March 22-May 10 in Room 212 of the college's Health and Science Center in North Platte.
Sessions will be from 5-10 p.m. Thursdays, March 23-May 11 in Room 131 of Walsh-Brady Hall on the McCook campus.
Those interested in registering can apply to become a MPCC student at www.mpcc.edu then contact an advisor to sign up.
The cost is $200 plus a required book - Ruth McCall's "Phlebotomy Essentials-7th Edition."
---