"Popcorn Falls" opens next week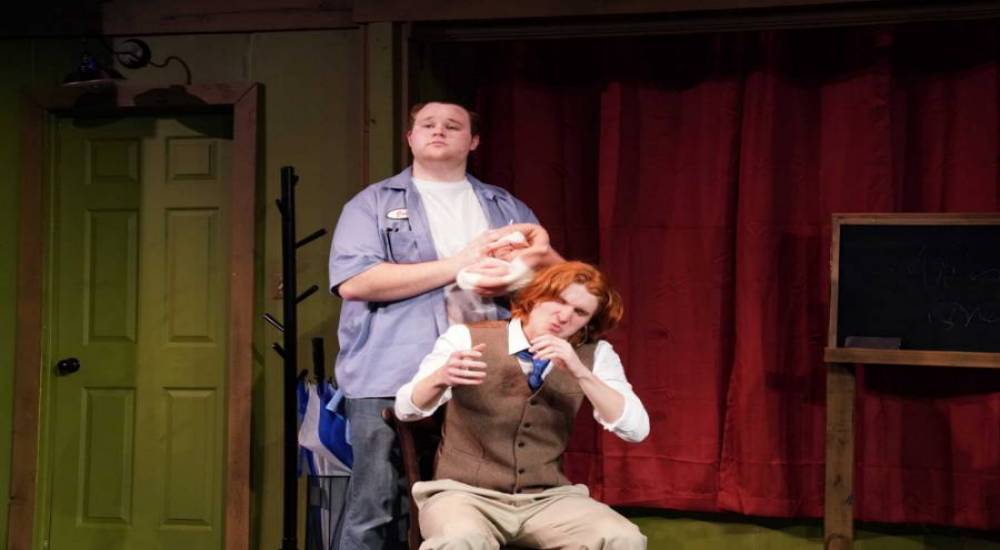 Friday, April 16, 2021
Dylan Rogge, of Fairbury, and Chris Terry, of Grant, play more than 20 characters in the North Platte Community College theater department's production of "Popcorn Falls." The play will begin at 7:30 p.m. April 21-24.
It can be viewed in-person in the McDonald-Belton Theater on NPCC's South Campus or via livestream at https://npcc.booktix.com/index.php. Streaming tickets are $12 each and are available online.
In-person viewing is $10 for adults, $5 for senior citizens and free for NPCC students, faculty and staff. Those tickets can be purchased at the door.
---