Project SEARCH interns arrive on campus/meet mentors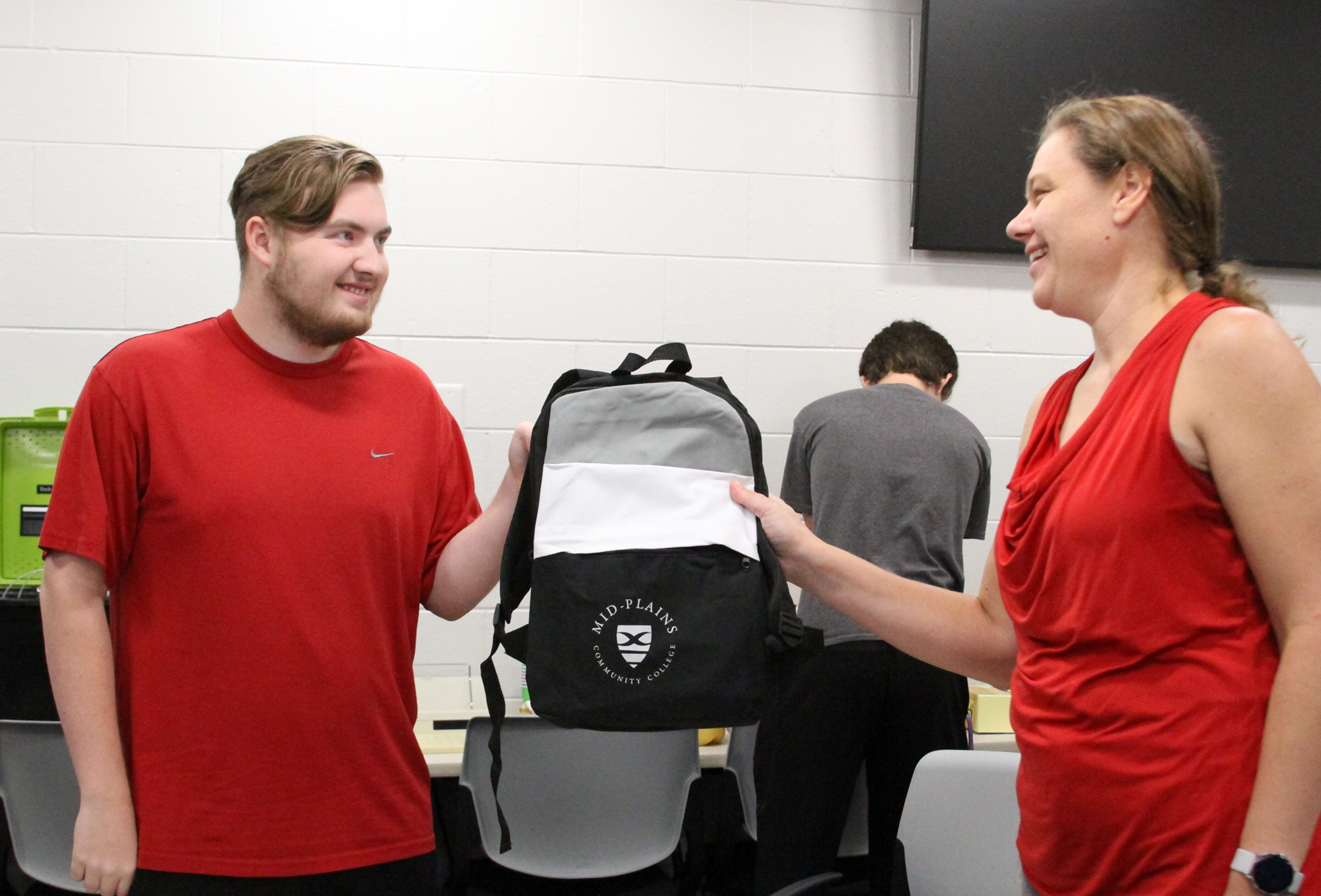 Tuesday, August 17, 2021
Jakeb Davis, of North Platte, receives a backpack filled with school supplies and other goodies from Amy Sabatka, at North Platte Community College. Davis is one of four interns in Project SEARCH, a national program that prepares 18-21-year-old individuals with disabilities for success in competitive, integrated employment.
NPCC is the only college host site in Nebraska for Project SEARCH.
On Tuesday, interns had the opportunity to meet their mentors, whom they will be working alongside five hours per day in areas such as information technology, food service, custodial and maintenance.
In addition to gaining hands-on, real-world experience in a business setting, the interns will spend time in a designated classroom learning about finances, job applications, job interviews and résumés among other employment-related subjects.
---