Protocols outlined for MCC/NPCC athletic events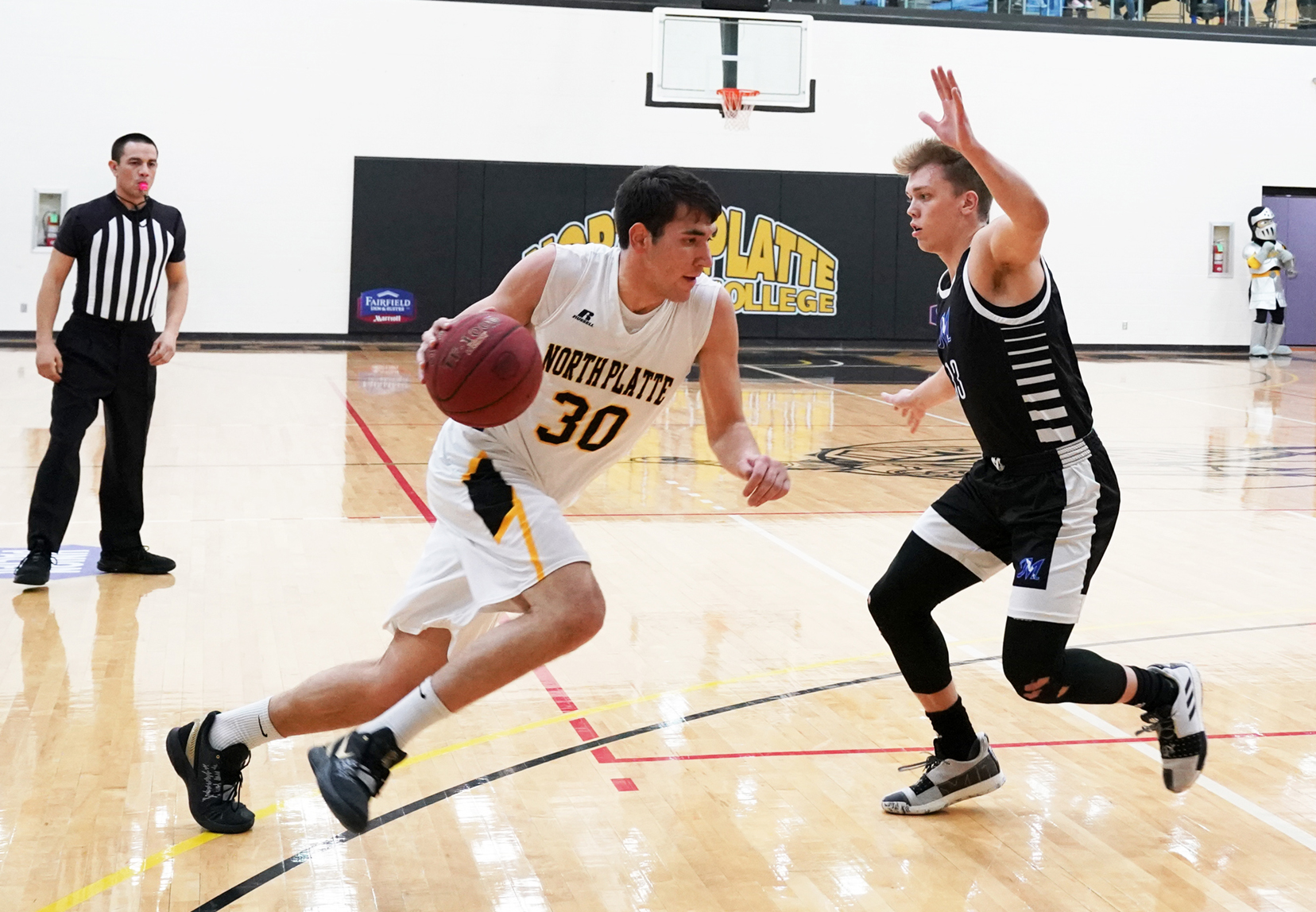 Monday, January 25, 2021
Fans of the McCook Community College Indians and North Platte Community College Knights will be able to cheer on their teams in person this semester. Sports venues at both MCC and NPCC will be allowed to fill to half capacity on a first-come, first-served basis.
The colleges' sports seasons were interrupted last spring and cancelled entirely for fall due to the COVID-19 pandemic. Numerous precautions have been put in place for this year ahead of a highly anticipated return to athletic events.
All protocols are set by college administrators in accordance with the Nebraska Department of Health and Human Services Directed Health Measures and local health departments.
In addition to limiting attendance and heightening disinfection practices, the protocols include requiring those in attendance to wear masks and adhere to social distancing requirements.
It's up to the discretion of each college's athletic director whether or not temperature checks will be conducted at the door. If they are, no one with a temperature of 100.4 F or higher will be allowed to enter.
Outside food is also prohibited in the facility before, during or after athletic events, and seating will be arranged to avoid spectator/athlete interactions.
All visitors will be required to exit the facility immediately after the contests as opposed to gathering on the gym floor or anywhere else in the building.
The decision to allow spectators at home events may change at any time. Protocols may also be adapted for special events such as tournaments. In those cases, it's best to call ahead to see what the guidelines are. In McCook, questions can be directed to Jennifer Morgan at 345-8138. In North Platte, the contact is Jeff Thurman at 535-3736.
A live stream will continue to be provided for all home athletic events. MCC games can be viewed at mccindians.com, and Knights fans can watch at npccknights.com.
---