Four MPCC students selected for Phi Theta Kappa All-Nebraska Academic Team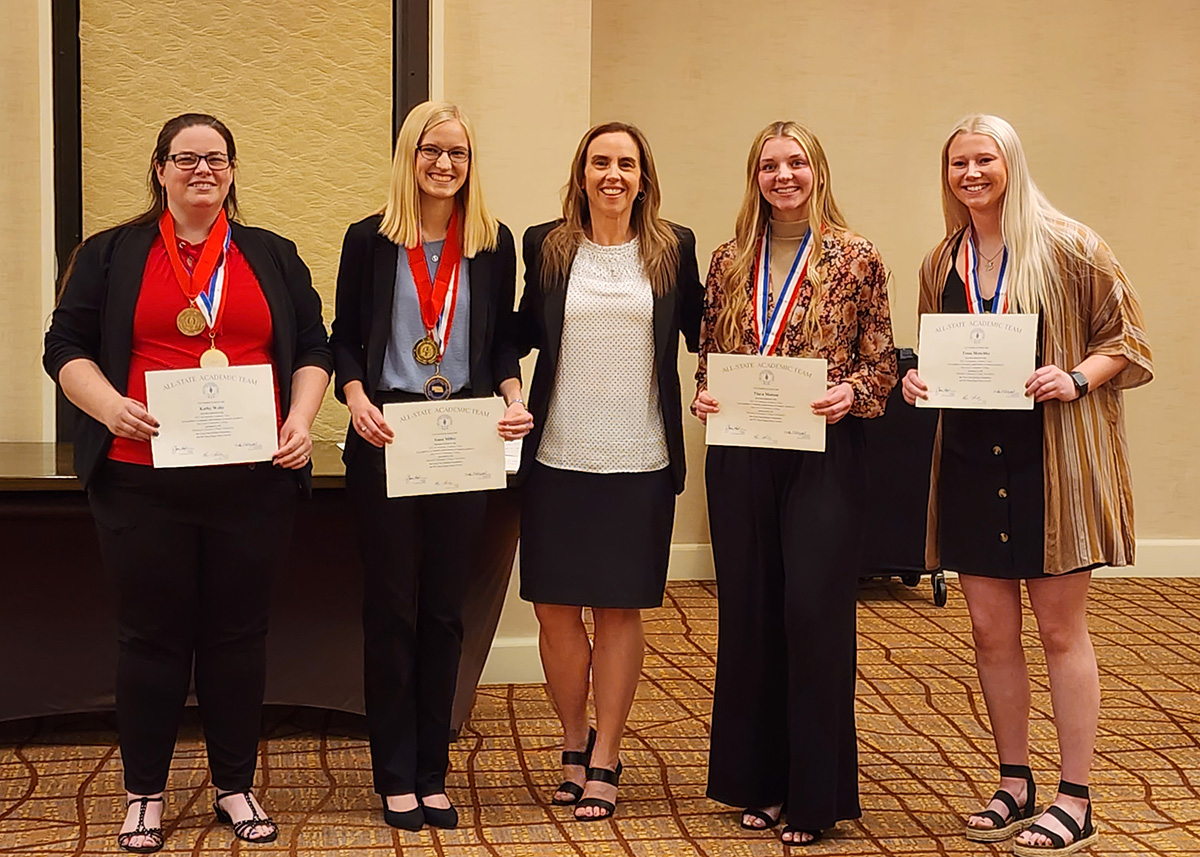 Wednesday, April 12, 2023
Four Mid-Plains Community College students were named to the 2023 Phi Theta Kappa All-Nebraska Academic Team during a ceremony in Lincoln on Wednesday. Pictured left to right are: students Kathy Welte and Anna Miller, MPCC Vice President of Academic Affairs and North Platte Community College Dr. Jody Tomanek, and students Tiara Matson and Tessa Metschke.
Four Mid-Plains Community College students have been named to the 2023 Phi Theta Kappa All-Nebraska Academic Team.
They are Tiara Matson and Anna Miller, both from McCook and representing the McCook chapter, and Kathy Welte, of Brady, and Tessa Metschke, of Chambers, representing the North Platte chapter.
PTK advisors from Mid-Plains campuses in McCook and North Platte were allowed to nominate two PTK members per campus.
The students were recognized during an awards ceremony Wednesday at the Nebraska State Capitol in Lincoln.
PTK introduced state academic teams in 1994 to provide scholastic recognition to members, while promoting excellence at two-year colleges. The excellence aspect includes academic achievement, extracurricular activities and community service among other criteria.
Additionally, Miller and Welte were selected for the Coca-Cola Academic Team. The recognition is given to high-achieving college students who demonstrate academic excellence and intellectual rigor combined with leadership and service that extends their education beyond the classroom to benefit society.
Every year, 50 students are chosen to be Gold Scholars, 50 are designated as Silver Scholars and 50 are deemed Bronze Scholars. Miller was honored as a Gold Scholar and Welte was named a Bronze Scholar.
---