Four MPCC students selected for Phi Theta Kappa All-Nebraska Academic Team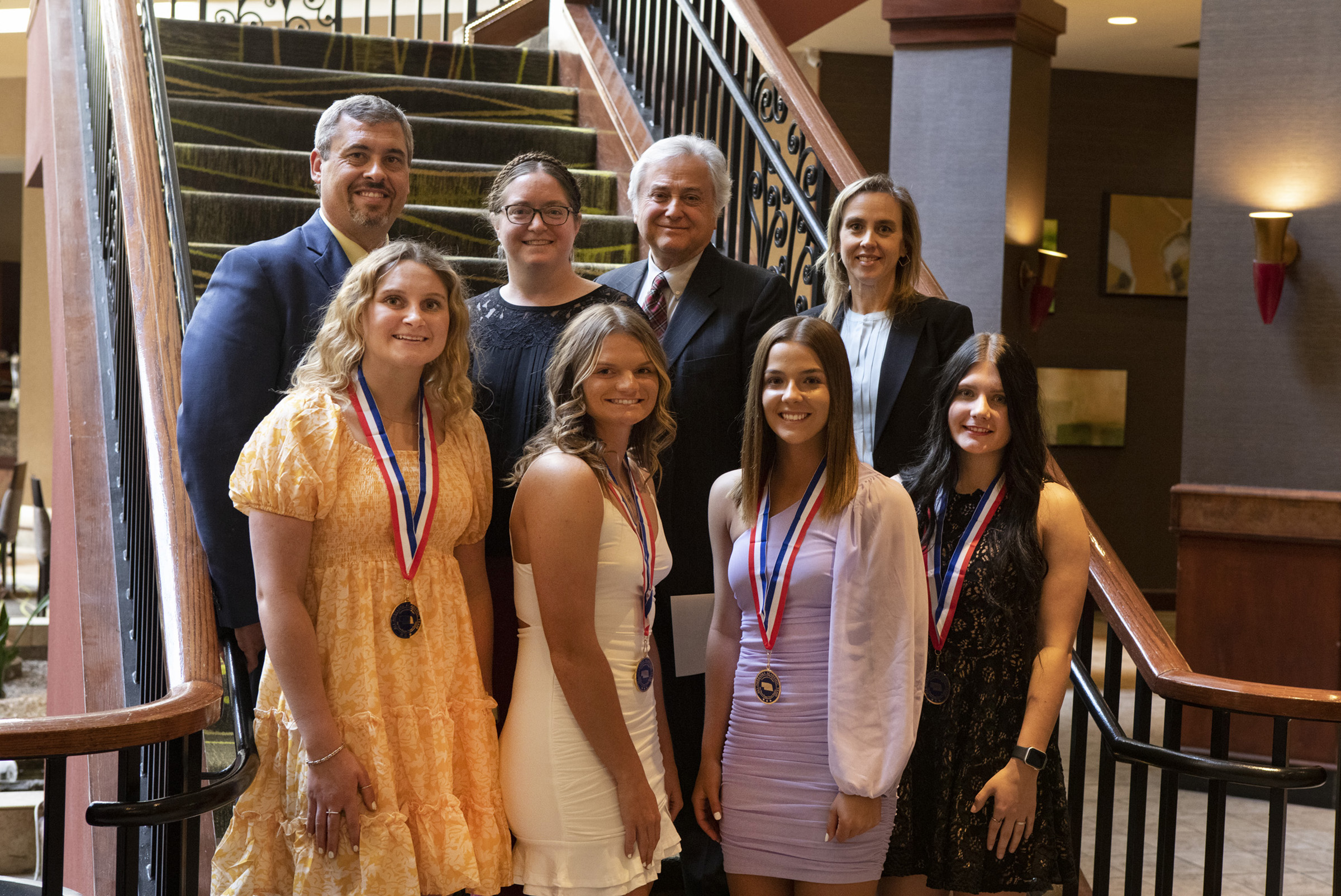 Thursday, April 21, 2022
Four Mid-Plains Community College students have been named to the 2022 Phi Theta Kappa All-Nebraska Academic Team.
They are Avery Johnson, of Hayes Center; Katy Bartell, of Eustis; Rae VanMilligan, of Marion, Iowa and Taylor Thein, of West Branch, Iowa.
The students were recognized with medallions and certificates during an awards ceremony April 13 in Lincoln.
PTK introduced state academic teams in 1994 as a way to provide scholastic recognition to members, while promoting excellence at two-year colleges. The excellence aspect includes academic achievement, extracurricular activities and community service among other criteria.
PTK advisors from Mid-Plains campuses in McCook and North Platte were allowed to nominate two PTK members per campus.
"The college is so proud of these four students for their academic achievements and service to the North Platte and McCook communities through the PTK organization," said Dr. Jody Tomanek, vice president of Academic Affairs and NPCC. "These students excel in the classroom and are very deserving of this recognition."
---