NPCC students inducted into Phi Theta Kappa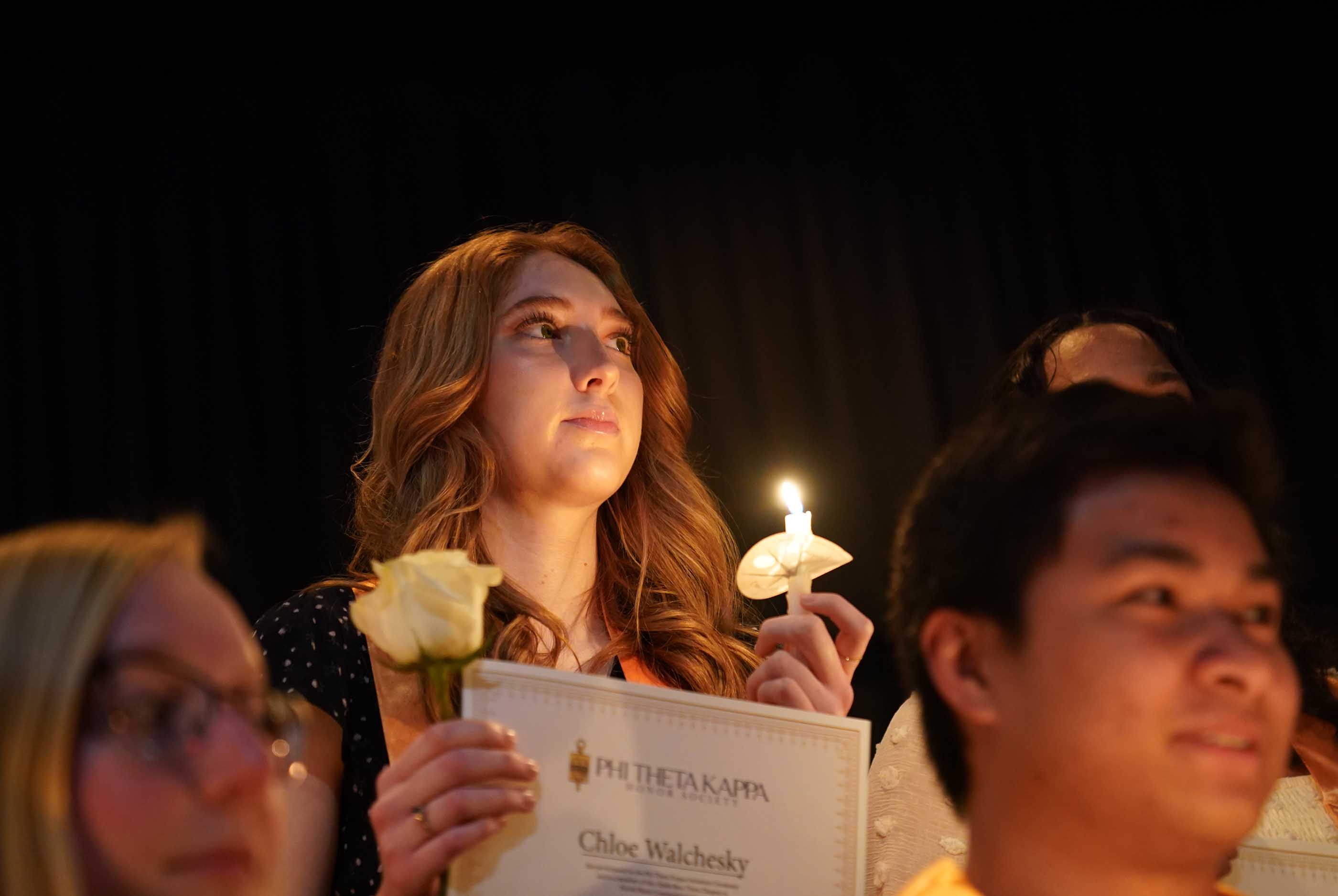 Monday, March 27, 2023
Thirty-three students were inducted into the Phi Theta Kappa Honor Society Sunday afternoon at North Platte Community College.
The ritual included a presentation by Dr. Stephen Chicoine, sociology and criminal justice instructor at the college, and a candle lighting ceremony. Inductees were also presented with white roses and gold stoles to wear at commencement.
PTK is the world's largest and most prestigious honor society for two-year college students, and NPCC is home to the Alpha Beta Theta chapter.
The inductees were:
Alliance – Avah Steggall
Broken Bow – Micah Books
Cozad – Karissa Jackson
Gothenburg – Ashlyn Parrett
Hershey – Abby Hassett
Madrid – Emma Klahn
North Platte – Montannia Courtney, Kaitlyn Evans, Breanna Lundgreen, Gabriel Marquez, Lily Mixer, Jaden Ouderkirk, Kerry Sides, Daniel Start, Savannah Stefanatz, Andrew Tejral, Anja Tejral, Brylee Thompson, Jamie Tobey, Chloe Walchesky, Natalia Wiezorek
Ogallala – Betsy Crum
Sutherland – Bailey Zona
Valentine – Taylor Battershaw, Lynnette Kent
Wellfleet – Chloe Stucky
Colorado
New Raymer – Emily Johnson
Greeley – Vanessa Wood
Holyoke – Shyanne Conde
Wyoming
Torrington – Reece Halley
Texas
Houston – Remie Haynes
Argentina
Buenos Aires – Juan Zanguitu
Nigeria
Asaba – Fumnanya Ijeh
---