MCC's Phi Theta Kappa inducts 17 new members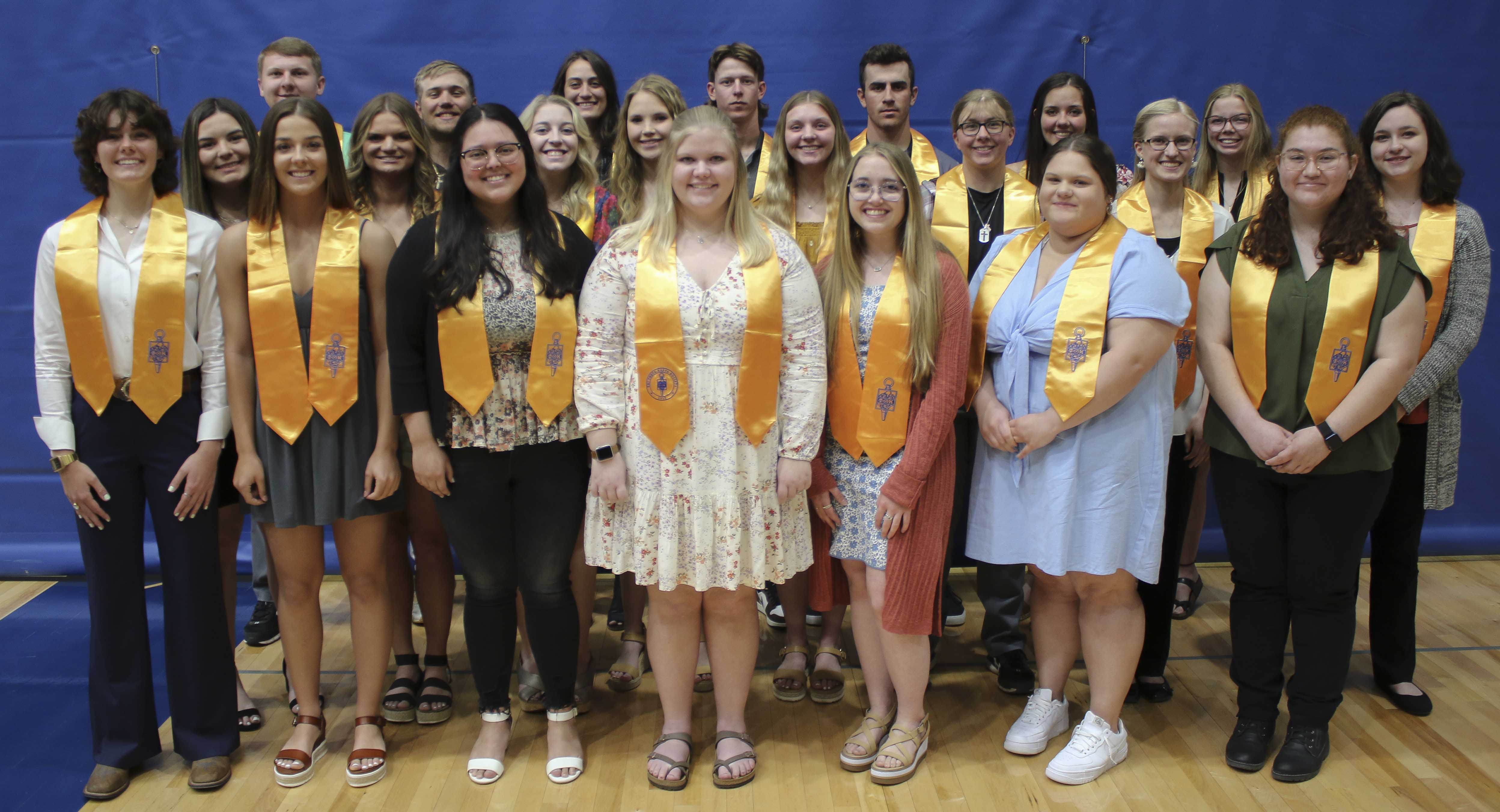 Tuesday, May 3, 2022
McCook Community College brought 17 new members into Phi Theta Kappa Monday. PTK is the international honor society for two year colleges. Monday's induction ceremony was held at the Peter and Dolores Graff Events Center.
Former PTK Advisor, member and instructor at MCC, Judi Haney was the guest speaker and talked about the history of the group on campus and places PTK allowed members to travel for leadership institutes and conferences. She also spoke about the hallmarks and benefits of PTK.
Current officers include: Neleigh Hauxwell, president; Rae VanMilligan, vice president of scholarship; Taylor Thein, vice president of leadership; Hannah Goltl, public relations; and Carina Atterberry.
Here are the new members who were initiated Monday:
McKenna Crews, Loveland, Colo.
Cassidy Fife, Provo, Utah
Joe Francescato, North Platte
Kaylee Guerrero, Indianola
Annika Johnson, McCook
Tiara Matson, McCook
Anna Miller, McCook
Ethan Murdoch, Swift Current, Sasketchewan
Lanie Overton, McCook
Trinity Raburn, Holdredge
Chastity Samaniego, McCook
Kyleigh Scott, McCook
Janie Sommer, Maxwell
Nathan Sughroue, Hastings
Madison Thraen, Ogallala
Riley Watson, Sydney, Australia
Quenten Werner, Elgin, Ill.
Jaycee Widener, Wellfleet
---