MCC students inducted into Phi Theta Kappa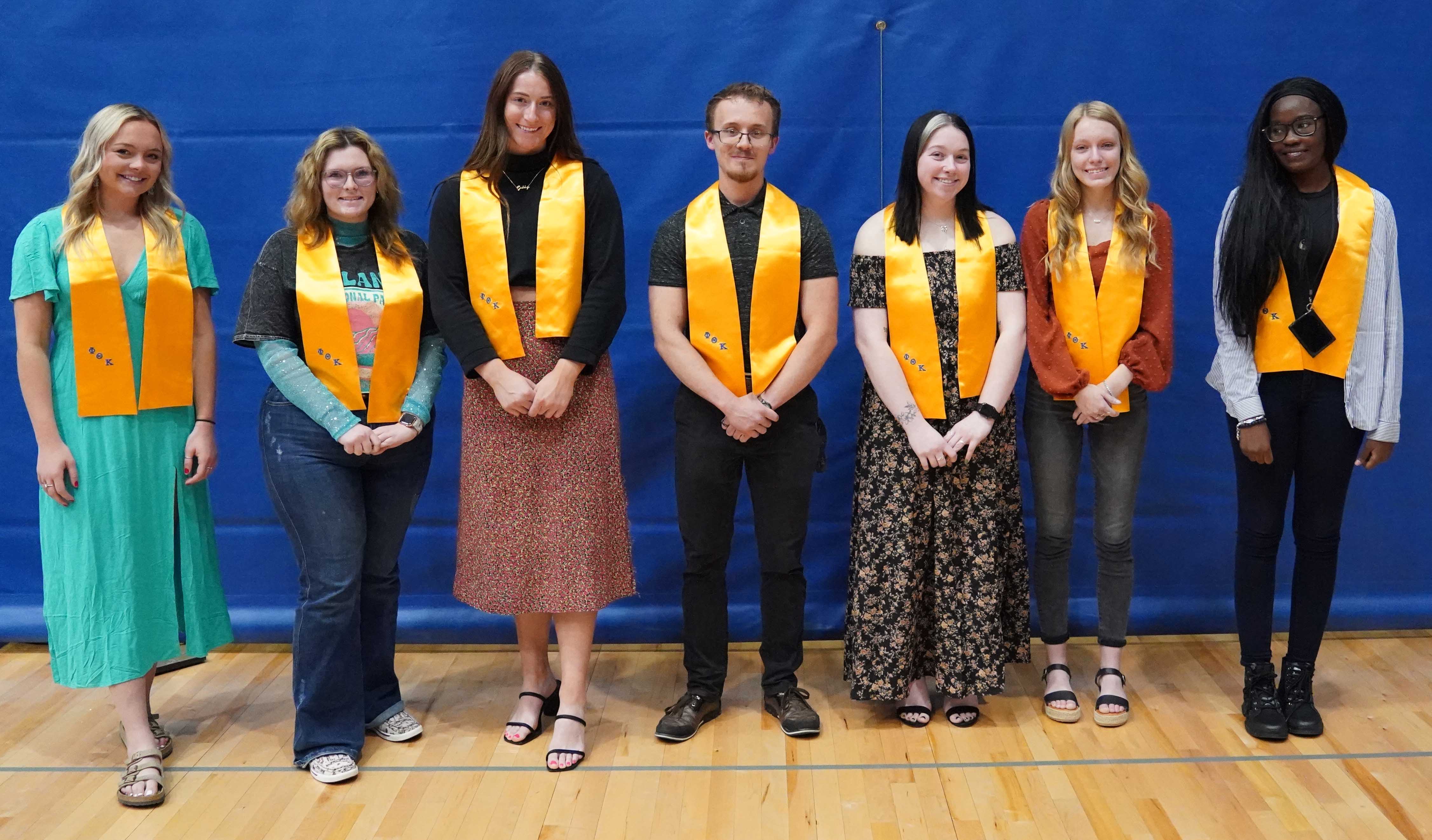 Tuesday, May 2, 2023
Thirteen McCook Community College students were inducted into the Phi Theta Kappa Honor Society Monday at the Peter and Dolores Graff Events Center.
The ceremony included guest speaker Molly Smith, President/CEO of the McCook Chamber of Commerce who spoke about "The World Needs Who You Were Made to Be." New members were inducted during a candle lighting ceremony.
PTK is the world's largest and most prestigious honor society for two-year college students, and MCC is home to the Theta Omicron chapter.
This year's inductees were:
Caleb Allen, Rapid City, S.D.
Kyle Birmingham, San Diego
Gabby Caskey, Ogallala
Dylann Dunn, Laramie, Wyo.
Joslyn Hammond, McCook
Dylan Harvie, McCook
Raelynn Minary, Indianola
Sylvia Omboga, Mombasa, Kenya
Denay Pelster, Wallace
Christina Schaben, McCook
Dylan Sippel, Upper Comica, Australia
Faith Wagner, Culbertson
Kaedin Waugh, McCook
---