Public invited to send-off for MPCC Rodeo Team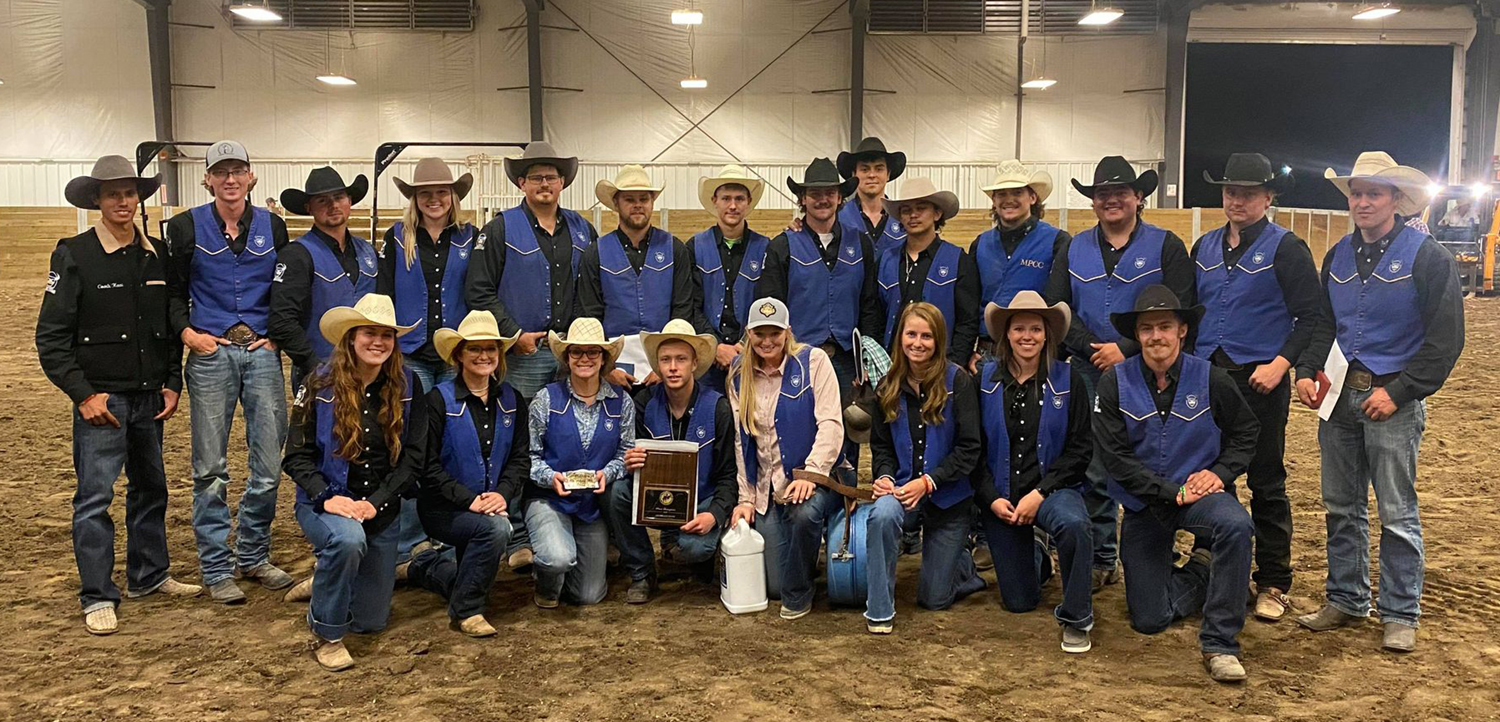 Friday, June 4, 2021
There will be a send-off for the Mid-Plains Community College Rodeo Team from 5-7 p.m. Wednesday in front of Gary's Super Foods in McCook.
The event will provide the public with an opportunity to congratulate the athletes and wish them well at the College National Finals Rodeo in Casper, Wyo. June 13-19.
Hotdogs and hamburgers will be served for a free-will donation.
The qualifiers
MPCC's rodeo team is riding high as it heads into nationals. It's sitting at the top of the leaderboard in the men's team standings and is fourth in the women's team standings.
A total of six athletes will represent the college in Casper. They include the top bull rider and top steer wrestler in the region, Koby Jacobson, of Hershey, and Zane Patrick, of Bartlett.
Patrick also qualified for nationals as a team roping heeler alongside heading partner Danielle Wray, of Ord. Together, they finished fourth in the Great Plains Region.
Wynn Schaack, of Wall, S.D., made it to the CNFR in steer wrestling. He's ranked second in the regional standings and is third in the team roping header category.
Austin Madison, of Whiting, Iowa, will enter nationals third in the regional tie-down roping standings and fourth in the steer wrestling. His teammate, Sterling Lee, of Rhame, N.D., will join him after ending the year fifth in the steer wrestling.
"I'm excited to get to Casper and see what these kids can get done," said MPCC Rodeo Team Roughstock Coach Aukai Kaai. "They worked hard all year long to get to this point, and I believe they will show that in Casper."
More information about the CNFR, including coverage and ticket availability can be found online at https://cnfr.com/.
---