MCC's PTK helps raise more than $900 in Purple Out games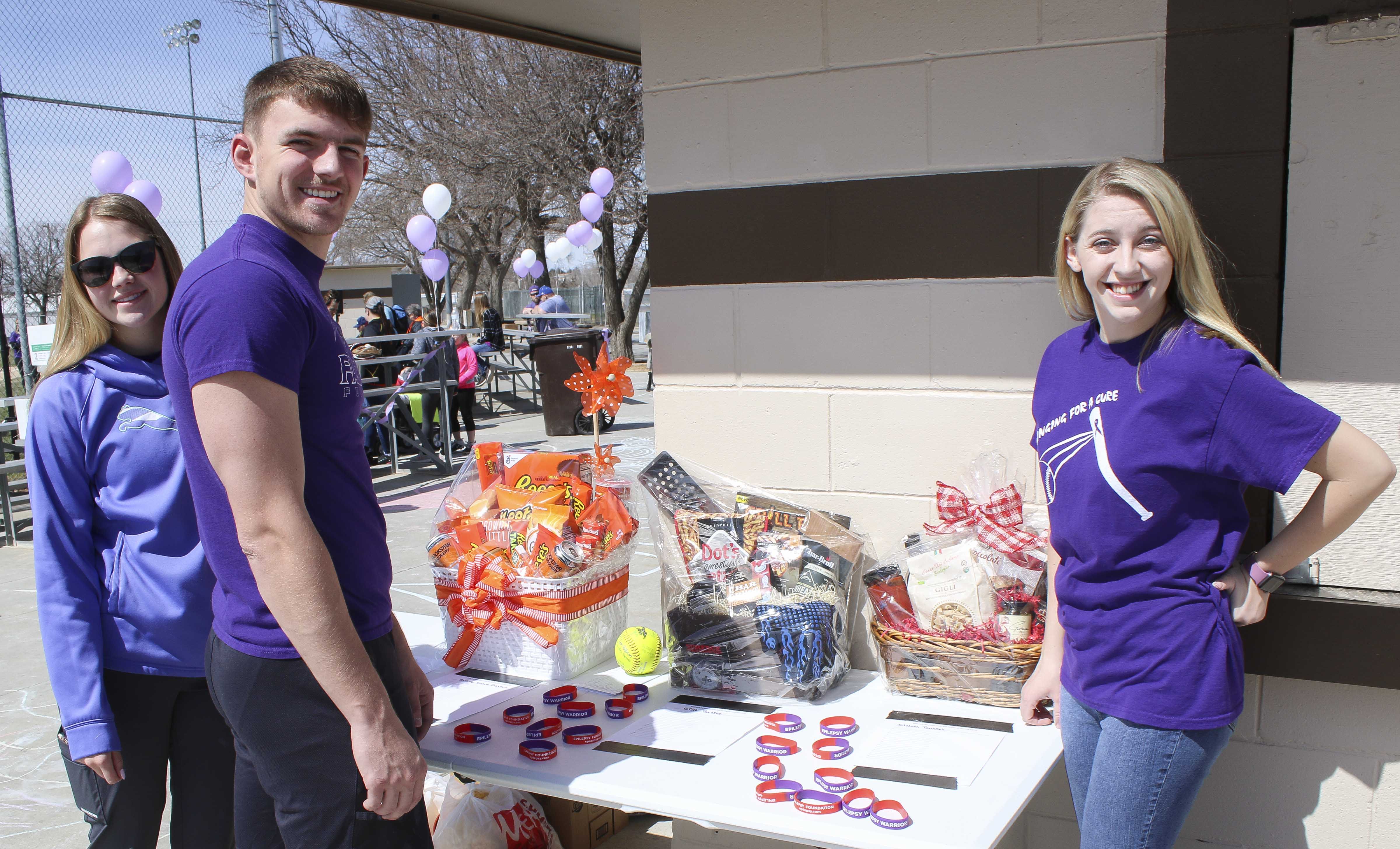 Monday, April 4, 2022
McCOOK COMMUNITY COLLEGE Phi Theta Kappa members (from left) Neleigh Hauxwell, Dionte Perkins, and Hannah Goltl were among those on hand Saturday at the Jaycees Sports Complex for the annual Purple-Out games for epilepsy awareness. The group manned the auction/sales table and helped raise more than $900.
Kazlyn Terry, five, the daughter of Justin threw out the ceremonial first pitch at MCC's Purple-Out Games Saturday. Justin helped start the first Purple Out Day at the ball park in 2014 when he was a member of the MCC Baseball team and wanted to bring attention to epilepsy, a disease his little sister Abbee, who had been diagnosed with the disease.
Each year since, Abbee usually throws out the first pitch but just returned home from more surgery but on Saturday her brothers Justin, Coy and Quentin, dad Doug and many family members were on hand. MCC's Phi-Theta Kappa and members of the MCC and North Platte softball teams helped turn the ballpark purple Saturday to continue bringing awareness to epilepsy and to the story of Abbee and her family.
Through the sales of baked goods, auction items, T-shirts and other Purple-Out wear, PTK raised about $900 to be given to the Nebraska Epilepsy Foundation.
---