MCC, MHS to stage musical comedy Nov. 12-14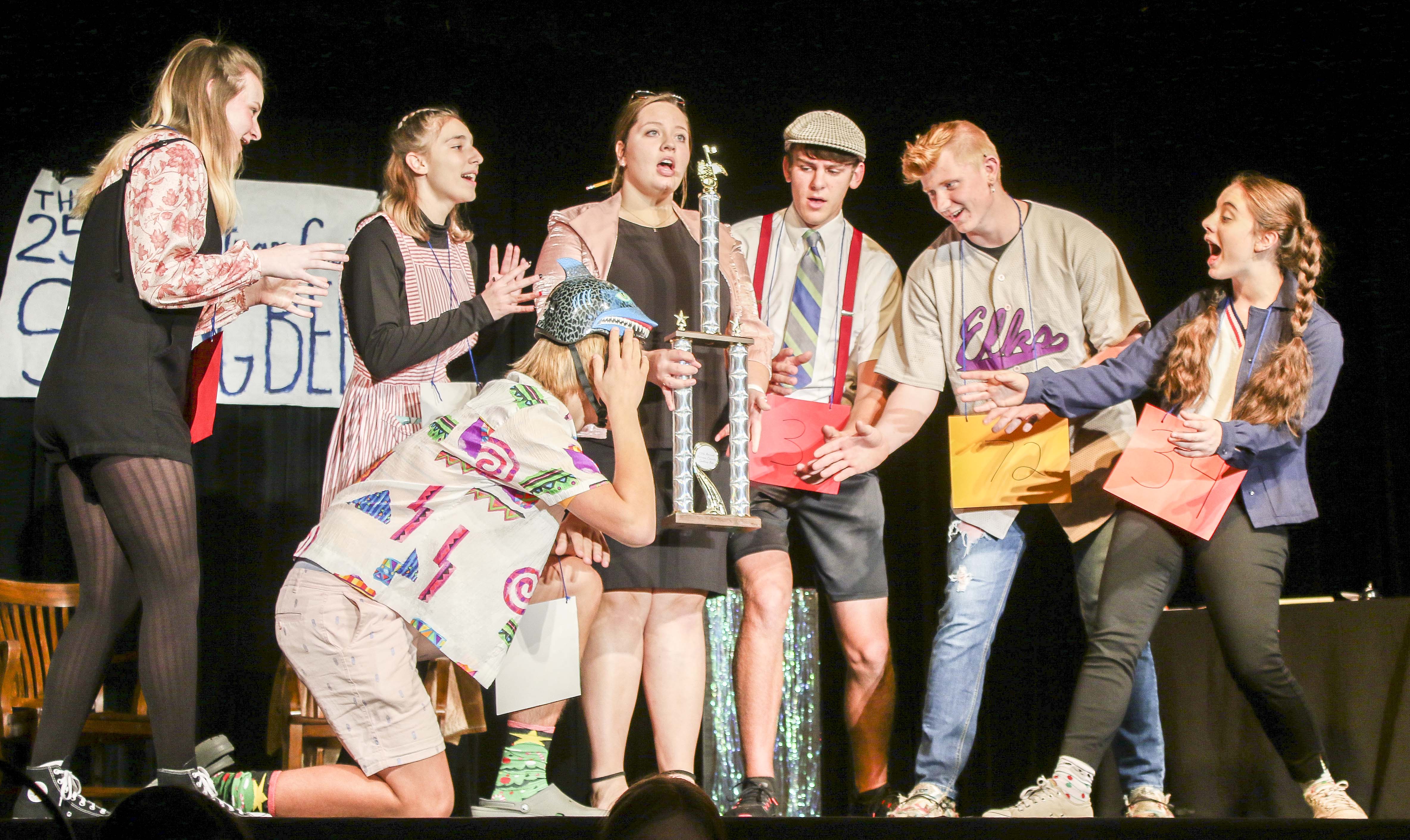 Friday, November 5, 2021
McCook Community College and McCook High stage the musical comedy, "The 25th Annual Putnam County Spelling Bee" November 12, 13, at 7 p.m. and Nov. 14 at 2 pm.
Tickets are $10 general admission, $5 for students and seniors with ID. Children younger than five are admitted free. Tickets are available at Sehnert's Bakery & Bieroc Café, 312 Norris, the main office at McCook High School or at the door, if seats are available.
For information call: 308-345-5422, extension 1414.
In the "21st Annual Putnam County Spelling Bee," one character spells with a magic foot, another writes on her arm and yet another speaks into her hands adding to the hilarity. This musical comedy also uses audience volunteers to join the cast onstage to participate in the spelling bee.
It takes place in an imaginary county where middle schoolers compete to match their spelling skills, while the audience gets to peek behind the scenes as these talented and eccentric youngsters celebrate life and explore what victory really means.
The 2005 Broadway run was nominated for six Tony awards. This production, performed at the auditorium at McCook High School, is directed by Mark Hardiman, theatre instructor at McCook Community College and Amanda Davidson, theater and speech teacher at McCook High.
The show includes music, improvised moments and comic choreography.
"The 'Bee' reinvents itself with every production. We love the improvisational aspects of the musical," said Hardiman. "It gives folks a fresh take on this hysterical and fond look at growing up."
This production is a collaboration between McCook High School and the college, but it emphasizes the talent at the High School. From choreography done by McCook High student Brynn Hill, to conductor of the live band, Taylor O'Dell, the talents of McCook High School students are spotlighted. MCC Student Delaney Dewey is Assistant Director.
The cast includes:
Kyler Gaston: Chip Tolentino
Tucker Gillespie: Vice Principal Paunch
Mykuh Hansen: Leaf Coneybear
Davien Hanson: Mitch Mahoney
Alexis Quint: Marcy Park
Gabby Rogers: Rona Lisa Parretti
Lacey Rouse: Leaf's Mother
Molina Shafer: Olive Ostrovski
Madison Tarencz-Rasmusen: Olive's Mother
Lucy Weber: Logainne Schwarzandgrubenniere
Jessie Pochop: Marigold Coneybear
McCook Community college has a full theatre program including an Associate of Fine Arts degree available for theatre students. Scholarships are available. For more information visit: www.mpcc.edu.
---