MPCC starts fall semester with renovated facilities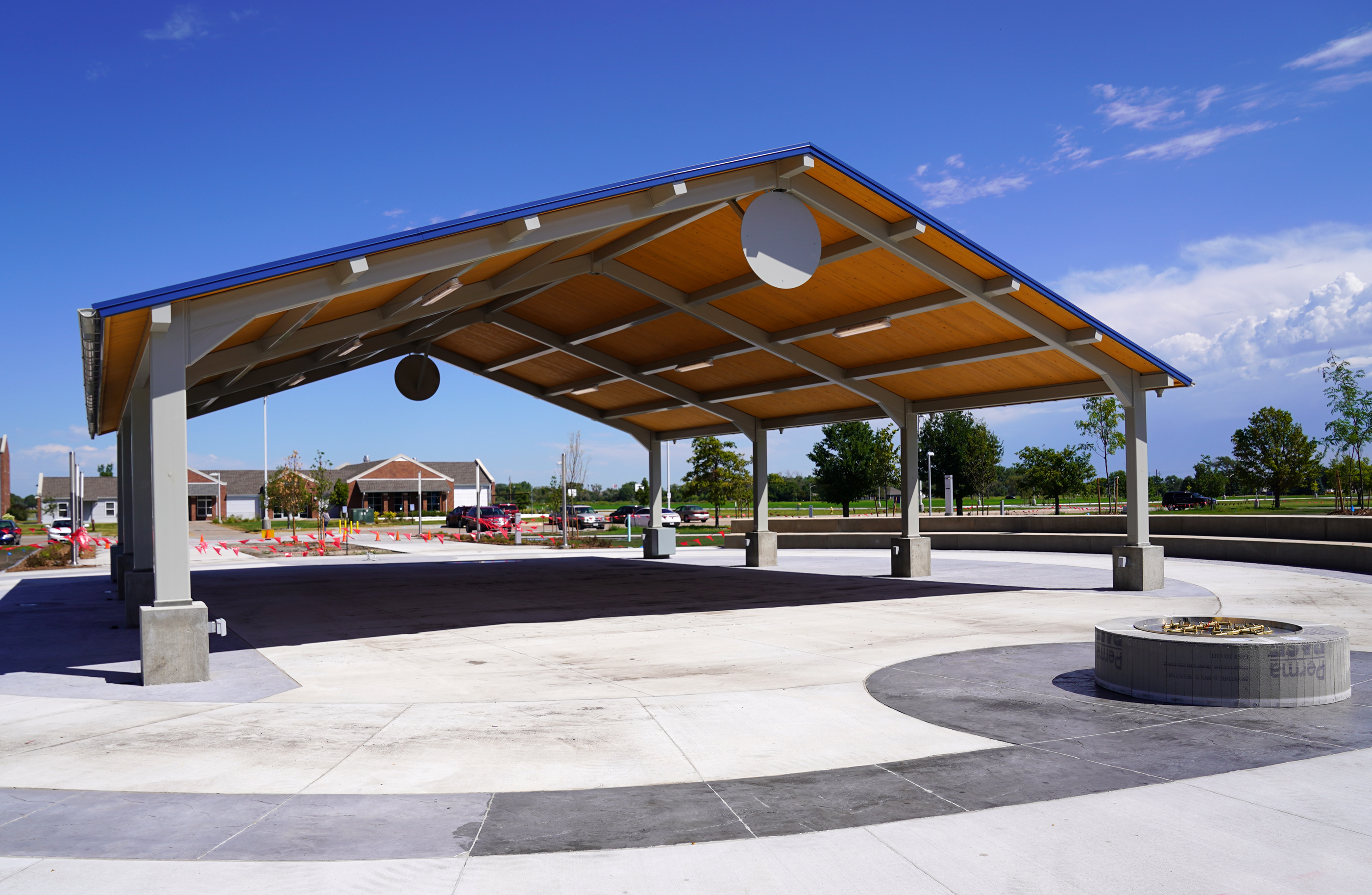 Wednesday, August 25, 2021
Mid-Plains Community College students began the fall semester in updated, fresh-looking facilities and spaces.
Construction has been almost nonstop over the summer as crews worked on projects at MPCC campuses in Imperial, McCook and North Platte.
"Having nice facilities is important in attracting prospective students, but it's also important in the students' day-to-day experiences at MPCC," said Mike Steele, vice president of administrative services. "Not to mention, if we don't keep structures up-to-date, they will fall into disrepair and cost us twice as much to fix down the road."
Imperial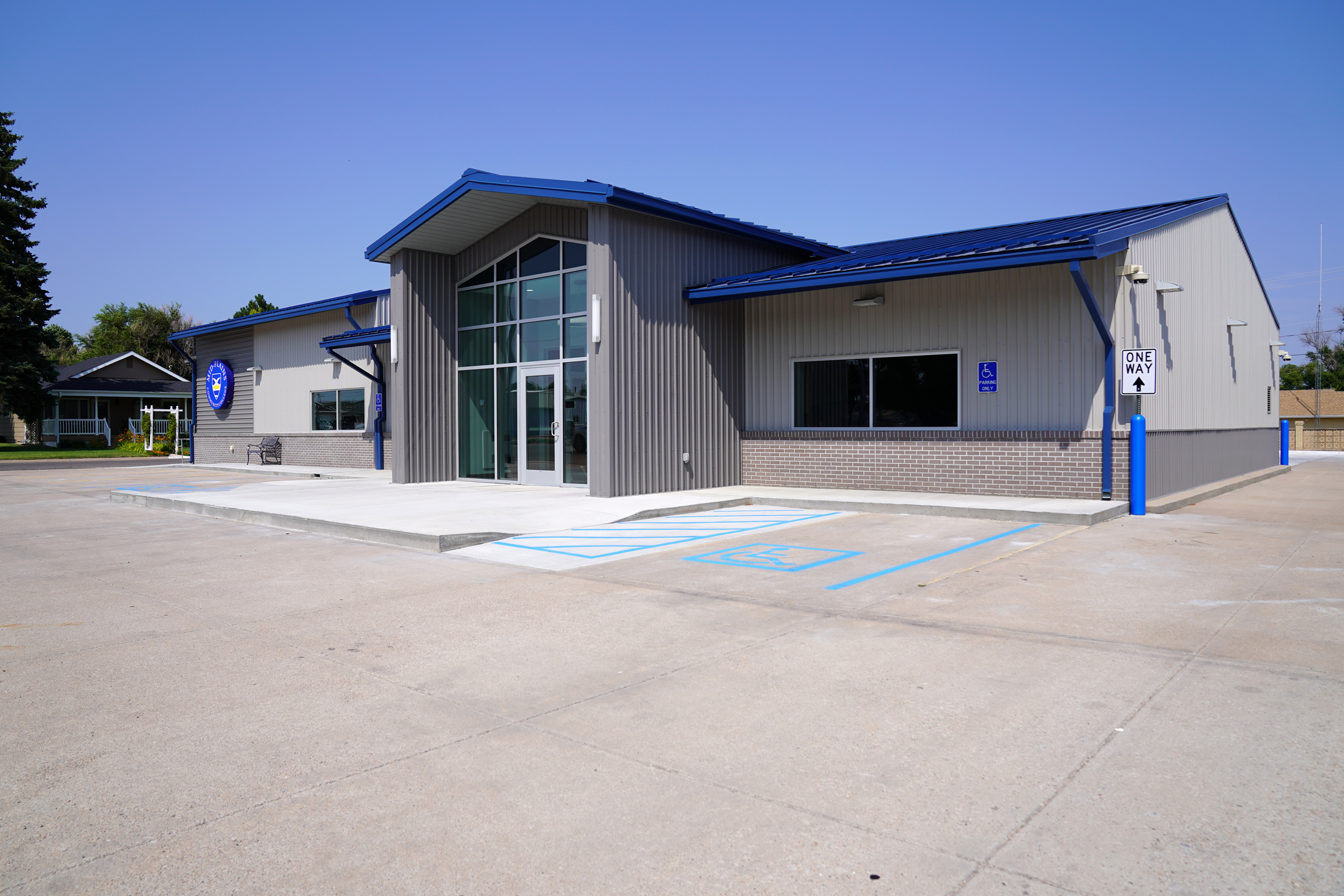 An open house and ribbon cutting ceremony July 21 signified an end to the two-year expansion and renovation of the MPCC Imperial Campus.
That included a 2,500-square-foot addition built on the north end of the existing campus building. The annex consists of two new classrooms, a multi-purpose community room, an office that doubles as a storm shelter, restrooms, a mechanical room and a storage room.
In January, classes were moved into the new space so they could continue uninterrupted.
The second phase of the expansion project began a month later. Crews remodeled the south end of the facility – overhauling the distance learning classroom, creating a testing room, adding a simulation lab to the health sciences classroom, updating the building entry and implementing new furniture and equipment throughout.
The newly renovated Imperial Campus will be better set up to meet the needs of students, businesses and industries in the southwest corner of its service area.
McCook
Brooks Hall
In McCook, crews began the first phase of an upgrade to replace the original heating and cooling systems in Brooks Hall, which dated back to the '60s. That involved complete removal of the ceilings on the second and third floor lounges, removal of a portion of the ceiling in each dorm room, drilling holes between the hallway and each dorm room, adding equipment to each room and creating a penthouse for equipment over the first-floor offices and computer room.
"Brooks Hall was still running off the old boiler and chiller style of heating and cooling," Steele said. "Pieces were starting to fail, and parts were hard to find, so we had to come up with a solution that would allow us to abandon the old system and put in something more efficient."
The first phase of the project focused on the south tower. The north tower will be improved next summer.
Child Development Center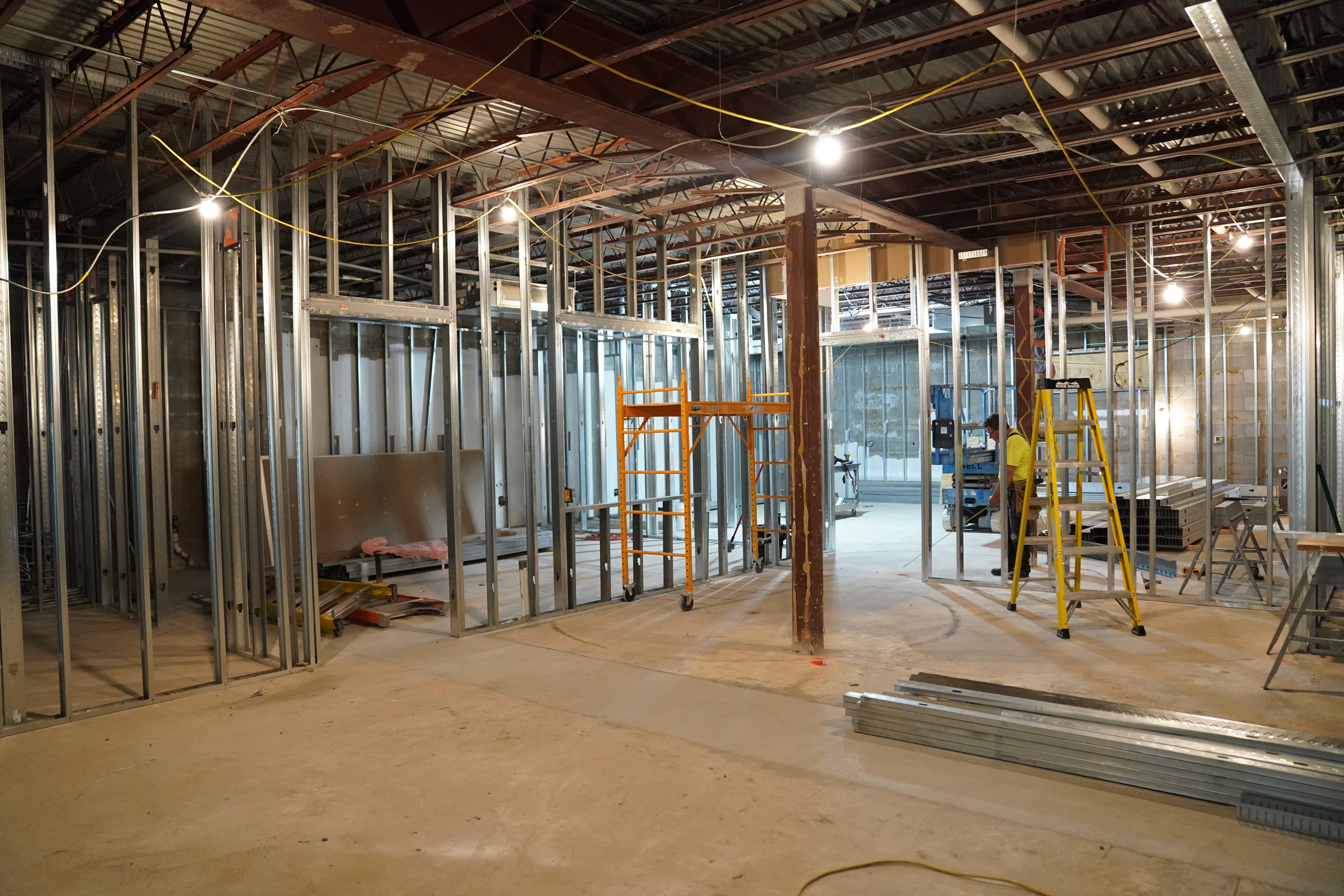 The remodel of the Child Development Center in McCook was more visible to the public. The daycare was temporarily moved to the Student Union during construction, which is expected last until mid-fall.
"The original CDC was put together over time by adding additional spaces here and there," Steele said. "The setup was disjointed and outdated. It was crowded and did not result in a functional teaching environment. The new area will create more space as well as a state-of-the-art experience for students as they learn the ins and outs of early education."
The old space was gutted, and the former playground was torn out. A concrete pad has since been poured for a new playground, and a sandbox is in place. An artificial hill, that will feature a concrete slide, stairs and climbing bubbles, will be constructed outside the building.
Inside, new walls have been framed and drywalled. Electrical installation is underway. Once completed, the CDC will have an open concept center surrounded by a main cooking space/ Family and Consumer Sciences classroom, two additional kitchen stations, one of which will be set up per Americans with Disabilities Act regulations, and rooms designed for specific age groups.
Infant, toddler and pre-K groups will each have their own space. There will also be a multipurpose room for naptime or playing indoors during inclement weather.
Sidewalks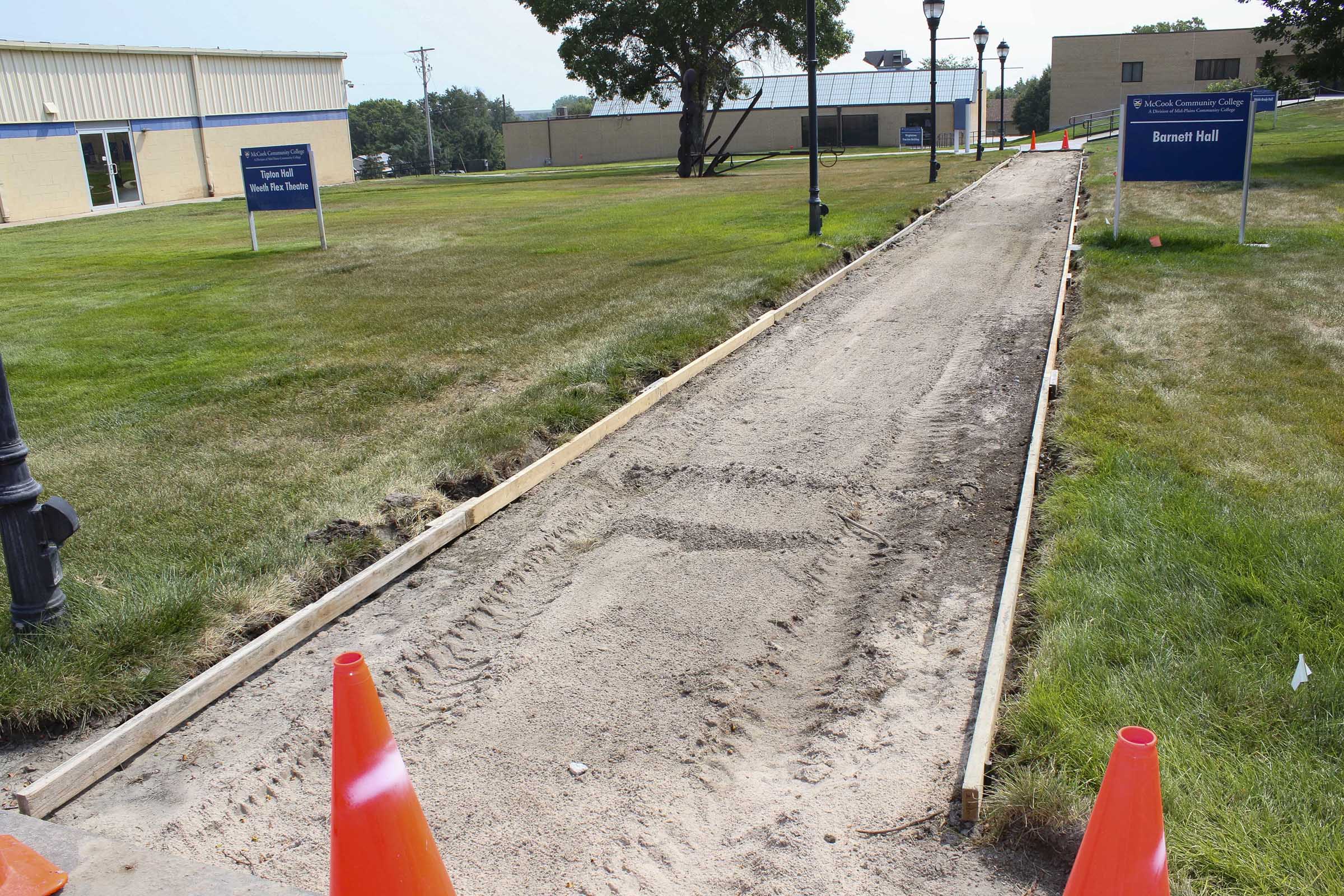 Sidewalks throughout the McCook campus were also improved. A focus was put on those in greatest need of replacement because of tripping hazards, holes and other blemishes. The rest of the sidewalks will be replaced next year.
McCook and North Platte
Classrooms
Business technology classrooms in both McCook and North Platte were refurbished during summer break. In McCook, that included Walsh Brady Room 203, and in North Platte, the classrooms were 205 and 126 in the McDonald-Belton Building.
"We relied on a lot of input from faculty on how those rooms should be set up," Steele said. "We tried to make everything look similar across both campuses, so whether students are in McCook or North Platte, their experience is basically the same."
Each classroom now has an Epson Brightlink projector, which is new technology for the college, as well as upgraded furniture.
McDonald-Belton 134 was also remodeled.
"It hadn't been used much because the technology in there was outdated," Steele said. "We repurposed it and added a fridge so that it can serve Project Search students. That's where they will base out of."
North Platte
Quad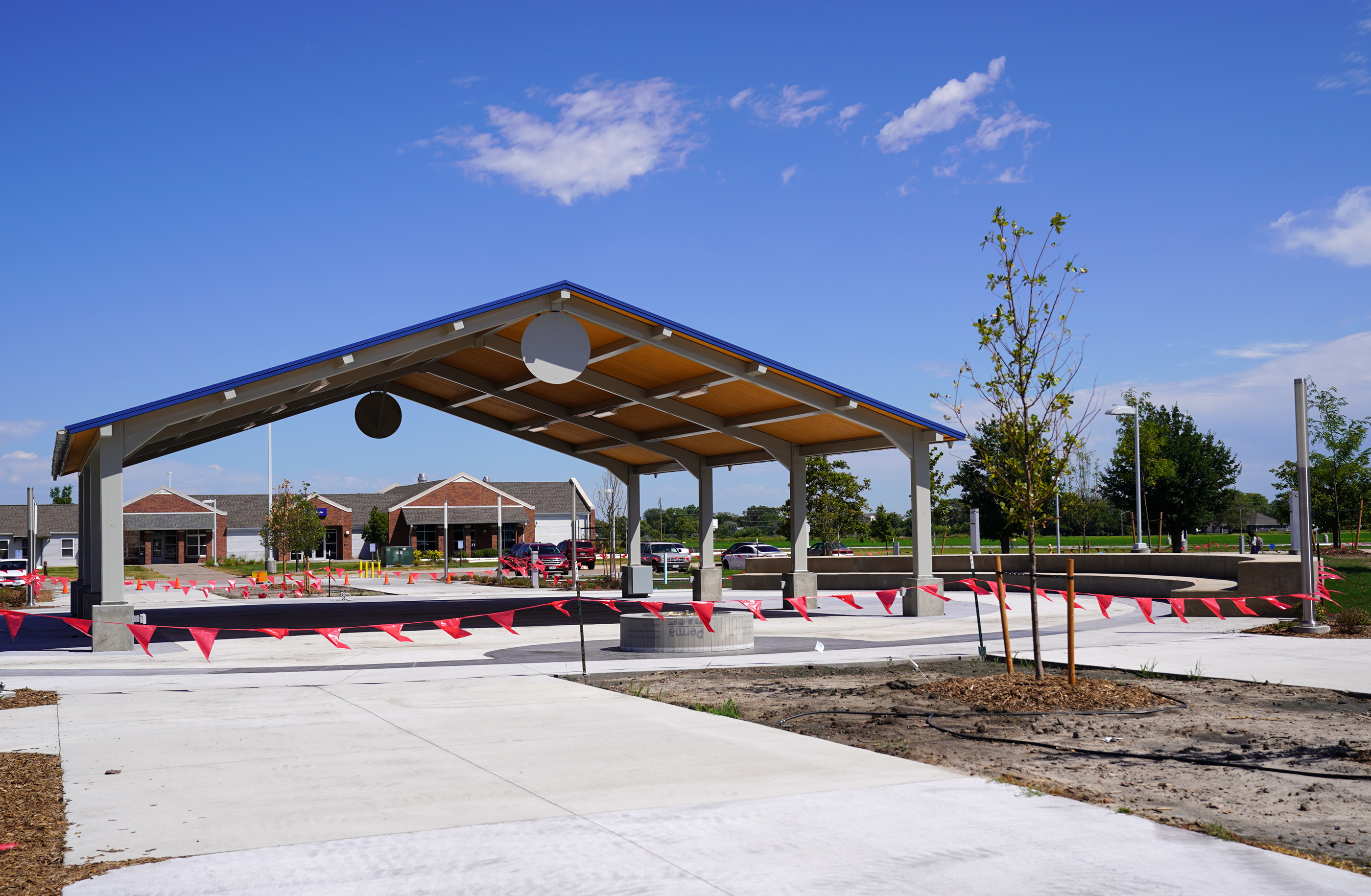 The biggest project of the summer in North Platte, however, was the Quad on South Campus.
"The Quad idea had been part of the college's Facilities Master Plan for 30-plus years," Steele said. "South Campus was originally a commuter campus, then in 2003 the dorms were added, and in 2012, the Health and Science Center was built. It was getting to a point where we needed a focal point for our campus, a space for students to do fun activities and a safer passage for them from the dorms to their classes."
At the same time, the parking lot on the north side of the McDonald-Belton Building was 25-plus years old and, after years of patching and overlaying, needed complete replacement.
It was ultimately torn out to create the quad, which will be a grassy, landscaped area, featuring an amphitheater, a 50-foot by 60-foot pavilion, two gas fire pits, 220-volt outlets, a sound system, picnic tables, benches and charging stations.
"The pavilion is almost finished," Steele said. "We're just waiting on stonework. The process of seeding has begun, trees and bushes have been planted and final installation of light poles is underway. Through fall, security cameras will be placed, speakers and a microphone will be added and Wi-Fi accessibility will be finalized."
The amphitheater will be able to seat 160 people, and the pavilion will house 15 picnic tables. The latter will offer shade any time of the day. Additional shade will come from trees planted on the east side of the pavilion. The west side will remain relatively open for events.
"We wanted the Quad to be something that could be used for community events in addition to serving college needs," Steele said. "That community engagement was why it was also important to us to connect to the city's trail system. From the educational standpoint, instructors will be able to move classes they would typically conduct in the classroom outside. The Quad will serve just about any purpose we could need it to serve."
The first event at the Quad was the Employee and Family Picnic on Aug. 18.
Student Activities Center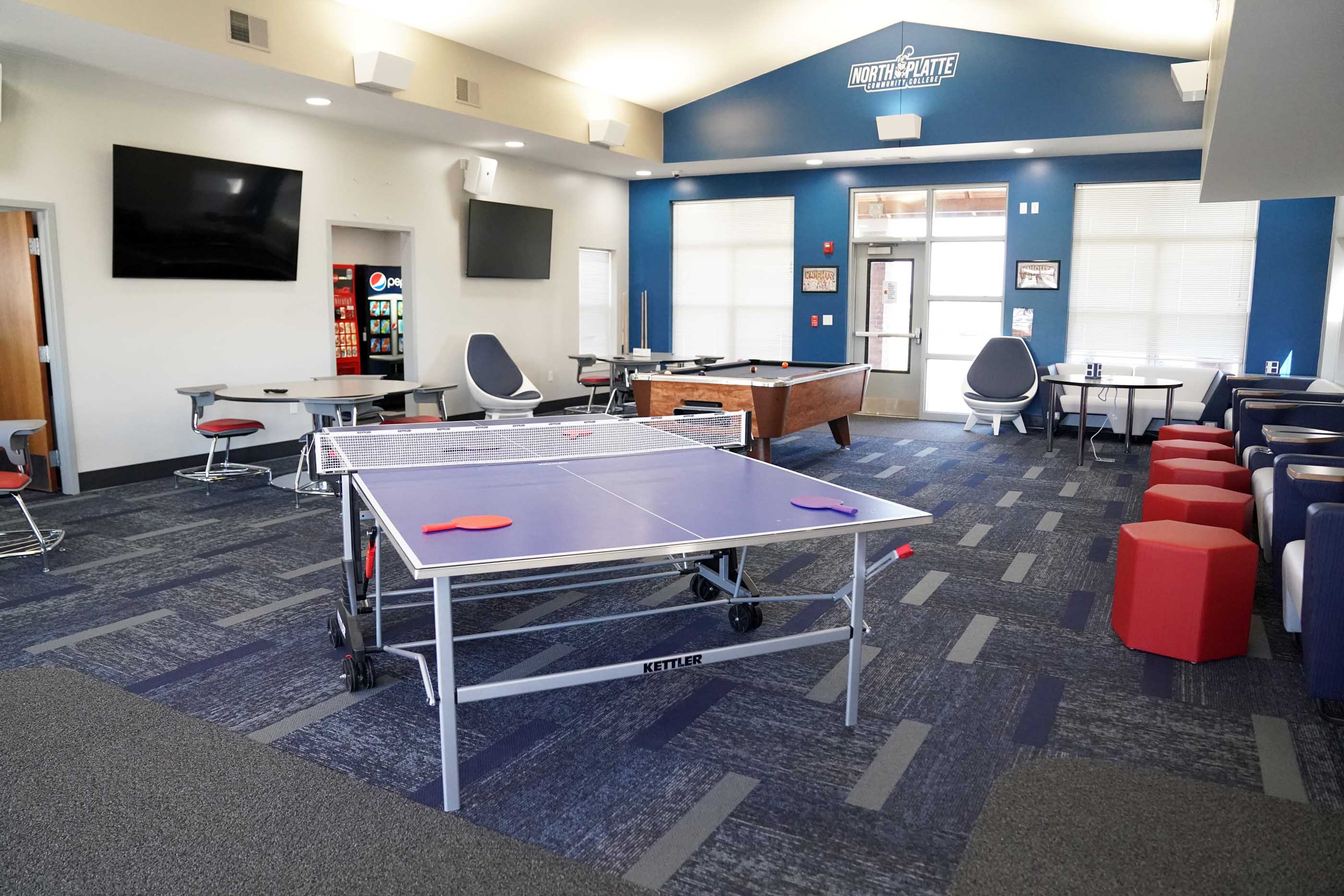 Just north of the Quad, Physical Resources employees are putting the final touches on the Student Activities Center. The college's Student Life department was in need of a space better suited to hosting student events and activities. The previous space was small and outdated.
"Shawn Aten, our director of Physical Resources in North Platte, designed an area that is both attractive and functional," Steele said.
The ping pong table and pool table are about the only original structures that remain in the core of the Student Activities Center. New seating and charging stations were installed around the north and east sides of the multipurpose room, and two large screen TVs were added to the west.
Behind them, used to be an apartment. The kitchen and tub in that unit were removed, and the apartment was converted into an office for Residence Life and Security staff, a conference room, a computer lab, a small bathroom and a vending area.
"In addition to housing beverage vendors, that space has a vending machine that can be loaded with salads and other snack options," Steele said. "That's based on input from students, who wanted to be able to access food, beyond what is typically sold in vending machines, when the dining room is closed. A microwave, sink and cupboards were also placed in the vending area to accommodate student needs."
Changes were made to the laundry facilities on the east side of the multipurpose room, too. New washing machines were added and stacked to create more space, and an individual shut-off valve was installed on each machine.
"The big impetus behind all of the renovations has been relevance," Steele said. "We want our facilities to be relevant both to students and to the community members we serve. There is an expectation that our facilities be maintained and kept up to date. It has been a nine-year march to get to where we are now, but we have worked our way through facilities that were 40-plus years old and needing a facelift. The planning that has gone into improvements, as well as the resources available to us, has allowed us to make our campuses places students and employees can be proud of."
---