North Platte gallery featuring works of MCC's Rick Johnson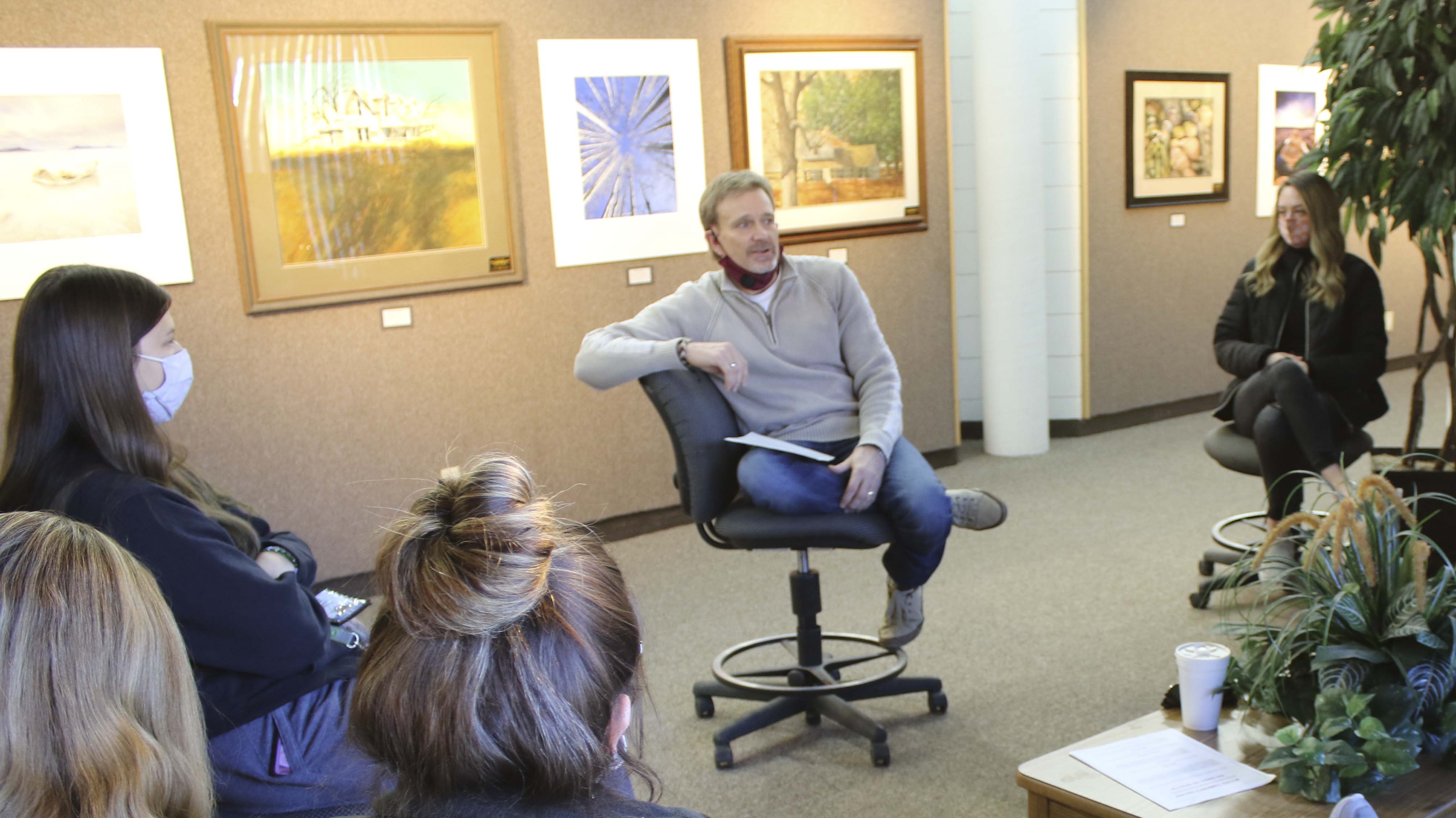 Monday, January 10, 2022
McCook Community College art instructor Rick Johnson, is the featured artist this month at the Prairie Arts Center in North Platte.
His display, titled "Whenever I am in Nature" continues through Jan. 29. An artist's reception is set for Jan. 28 at 5 p.m.
Johnson, who has been at MCC since 2004, is a lifelong resident of Southwest Nebraska, growing up enjoying what he calls "the wonderful landscape which has been his enduring inspiration in most all of his artwork."
He is a McCook Community College graduate with his associate's degree, receiving a Bachelors of Fine Arts (BFA) form the University of Nebraska Kearney, and a Masters of Fine Arts/Doctorate degree (MFA) form the University of Idaho where he taught for four years.
"A deep appreciation for nature is at the heart of my paintings," he said. In his work he tries to convey the landscape as he experiences it emotionally as well as visually.
"My paintings convey the warmth of the sun, the coolness of the shadows, and the touch of the breeze," he said. "It's all about light and mood and capturing your impression on canvas."
Whenever he is in nature, he said he visually tries to communicate the brilliant colors of fall and the vivid greens of spring that have inspired numerous paintings, as have flaming sunsets and dramatic cloud formations.
"I love the painterly quality of a luscious, thickly applied brushstroke," he said. If he has a strong emotional response to a scene, he may use thick paint and bold brushstrokes to convey that. Or he said he might be attracted to a landscape because of the way the grass is being blown by the wind or the way the light hits the leaves.
"But I have to recapture the psychological impact the scene had on me, or the painting doesn't work," Johnson said.
After a lifetime of being an artist and seeking and creating art, the act of painting makes him feel alive and at this point in his life he said it is as essential to him as breathing.
"I'm at my easel constantly because painting gives me a sense of freedom and makes me who I truly am," he said.
He admits his compositions have roots firmly entrenched in various landscape painting traditions, artists, and inspirations. So his paintings are inspired by a multitude of contemporary and historical figures in the world of art.
"However, when I create a painting, I want to generate work that is different and unique to myself," he said. "I am looking for something new, avant-garde, something aspired to fashion the best art in me."
The Prairie Arts Center is located at 416 N. Jeffers in North Platte and is open 11 a.m.-4 p.m. Tuesday through Saturday.
---