MPCC Rodeo Team sees Top 10 finishes in Iowa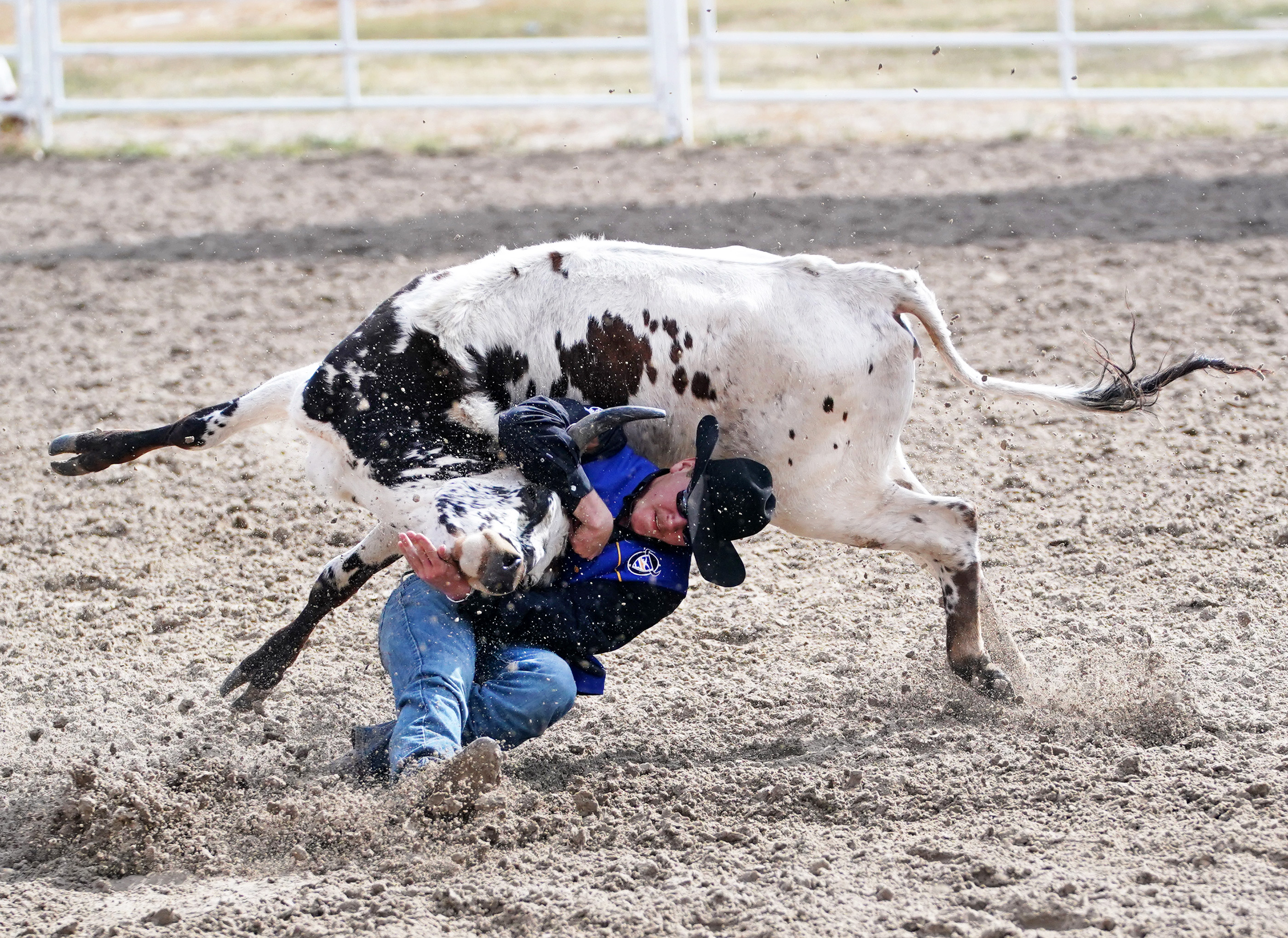 Monday, April 24, 2023
The Mid-Plains Community College Rodeo Team came away from the Iowa State University Cyclone Stampede with several Top 10 finishes. The team competed Friday and Saturday in Ames, Iowa.
Steer wrestlers Nick Rettinger and Dalton Kunkee both made it back to the finals with Rettinger placing fifth in the short go and fourth in the average and Kunkee ending up sixth in the short round and fifth in the average.
In the tie-down roping, Matt Miller came in third in the short round and fourth in the average. A solid run by Jace Richter earned him second in the long go and seventh in the average, while teammate Nick Rettinger snagged the ninth-place spot in the average.
MPCC barrel racer Maggie Underhill placed sixth in the long round of competition and finished eighth in the average.
"I'm proud of the points our individuals put up this past weekend in Iowa," said Wyatt Clark, MPCC Rodeo Team timed events coach. "We're going to focus on traveling to South Dakota this week and executing multiple runs up there."
The team will compete at Black Hills State University's Will Lantis Yellow Jacket Stampede Thursday through Saturday in Spearfish, S.D.
---