MPCC Rodeo Team takes home top five finishes in South Dakota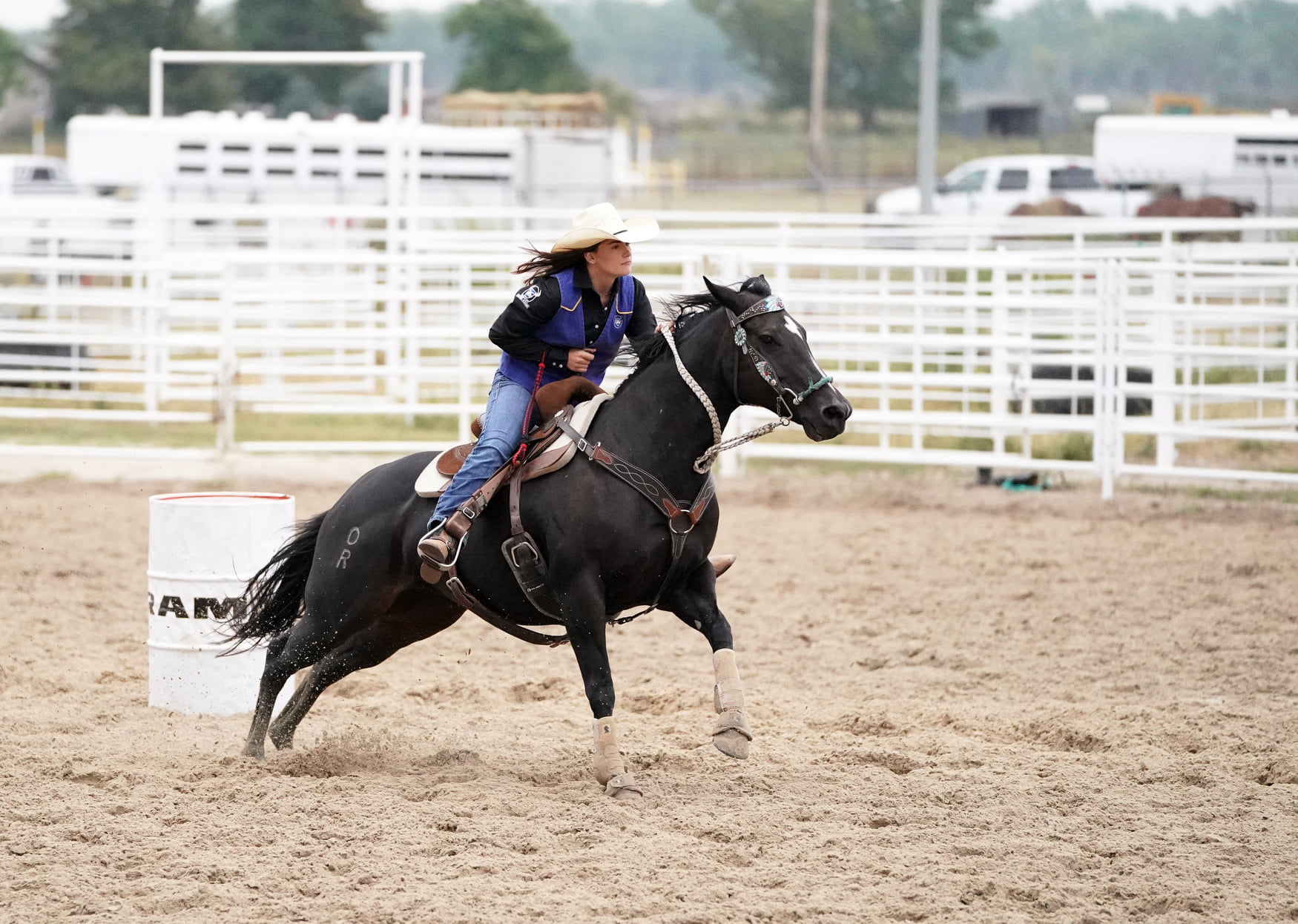 Sunday, April 10, 2022
The Mid-Plains Community College Rodeo Team moved up in the standings – placing several in the Top Five over the weekend.
The team competed at the 2022 Jackrabbit Stampede hosted by South Dakota State University in Brookings, S.D. Friday and Saturday.
Steer wrestler Barrett Schlieker, of Fort Lupton, Colo., finished second in the short go and sixth in the average.
Nick Rettinger, of Amidon, N.D., was fourth in the average; Jacob Haren, of Erie, Colo., was sixth in the short go and fifth in the average and Quade Potter, of Stockville, was fifth in the short go in steer wrestling.
Haren also placed third in the short go and third in the average in tie-down roping.
Rex Day, of Bartlett, and Dickinson State University rodeo team member Morgan Foss, ended up second in both the short go and the average in the team roping.
Maggie Underhill, of Hill City, Kan., came in fifth in the short go for MPCC and split the third and fourth spots in the average in barrel racing.
"I'm proud of some serious grit and good game plans that came together for some athletes in the short round," said Wyatt Clark, MPCC rodeo team timed event coach. "I'm looking forward to them competing in Spearfish in a couple weeks."
The team will take a brief hiatus from competing. They are up next April 22-23 in Spearfish, S.D. at the Black Hills State University Will Lantis Yellow Jacket Stampede.
---