MPCC nursing students give back through Santa Cop program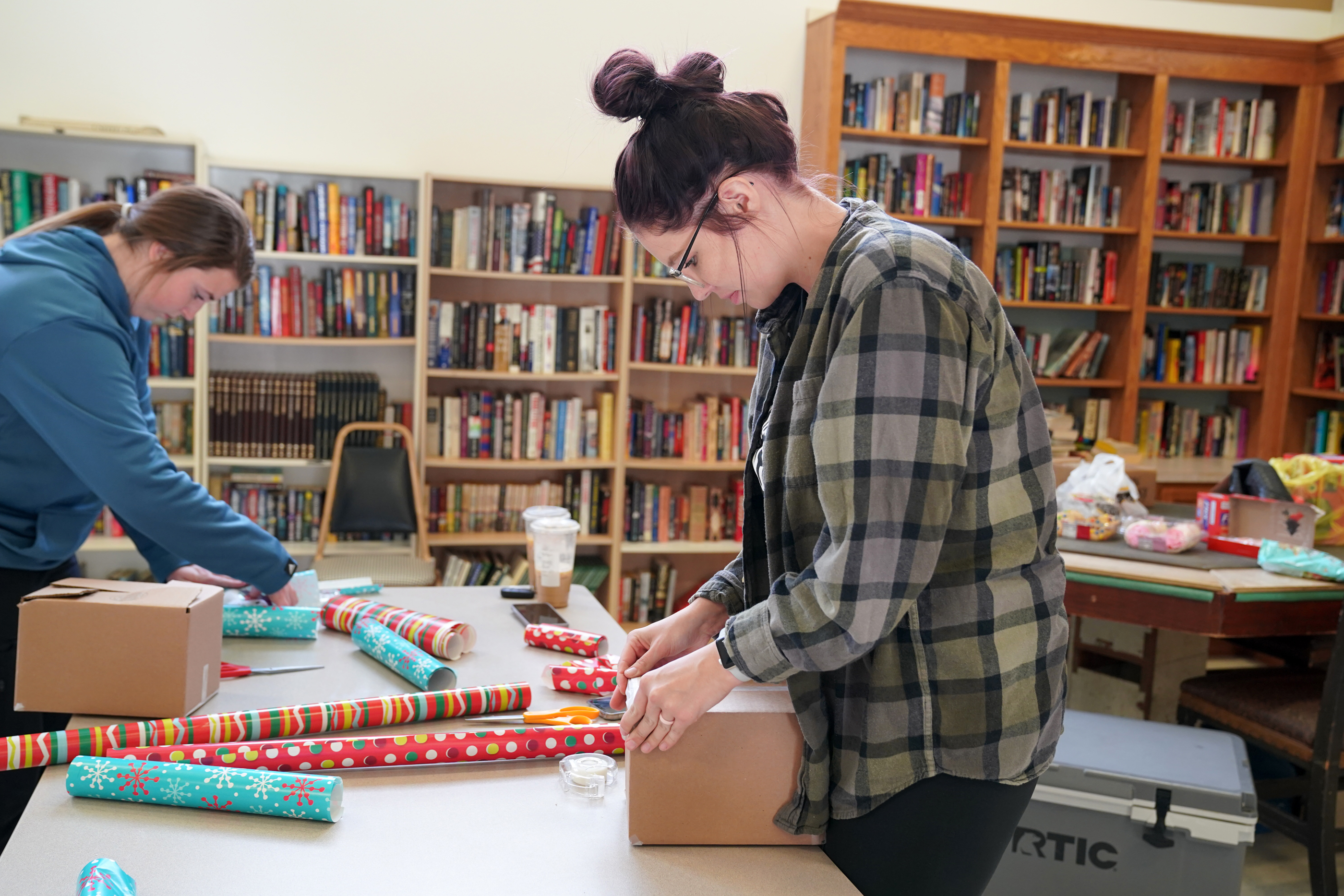 Wednesday, December 15, 2021
Seventy-eight children in Lincoln County will receive Christmas gifts this year, thanks in part to the efforts of the Mid-Plains Community College nursing program.
Nursing students spent Wednesday at the North Platte Senior Center, wrapping gifts for the Santa Cop program, alongside North Platte Area Ready to Serve (RSVP) volunteers. It's an annual tradition for both groups.
The Santa Cop program was started in 1985 to bring joy to families who might not otherwise be able to afford presents for their children. Businesses and individuals donate gifts and money to the charity throughout the year.
Volunteers then shop for any remaining presents that are needed, nursing students help wrap them and the North Platte Police Department distributes them to recipients identified by The Salvation Army.
"This is a very important program for the police department because it builds a bridge with the community and helps strengthen that relationship," said Matt Elder, investigator for the police department. "The holidays can be a financially trying time for many families, and this is a great way to be able to give back and support them in their time of need."
He said the number of children served this year is down slightly from last year but still about average. Each child typically gets four to five gifts.
Those who would like to contribute to the Santa Cop program can do so at any time by contacting the police department at (308) 535-6789.
---