SKD members collect 275 books for Linden Court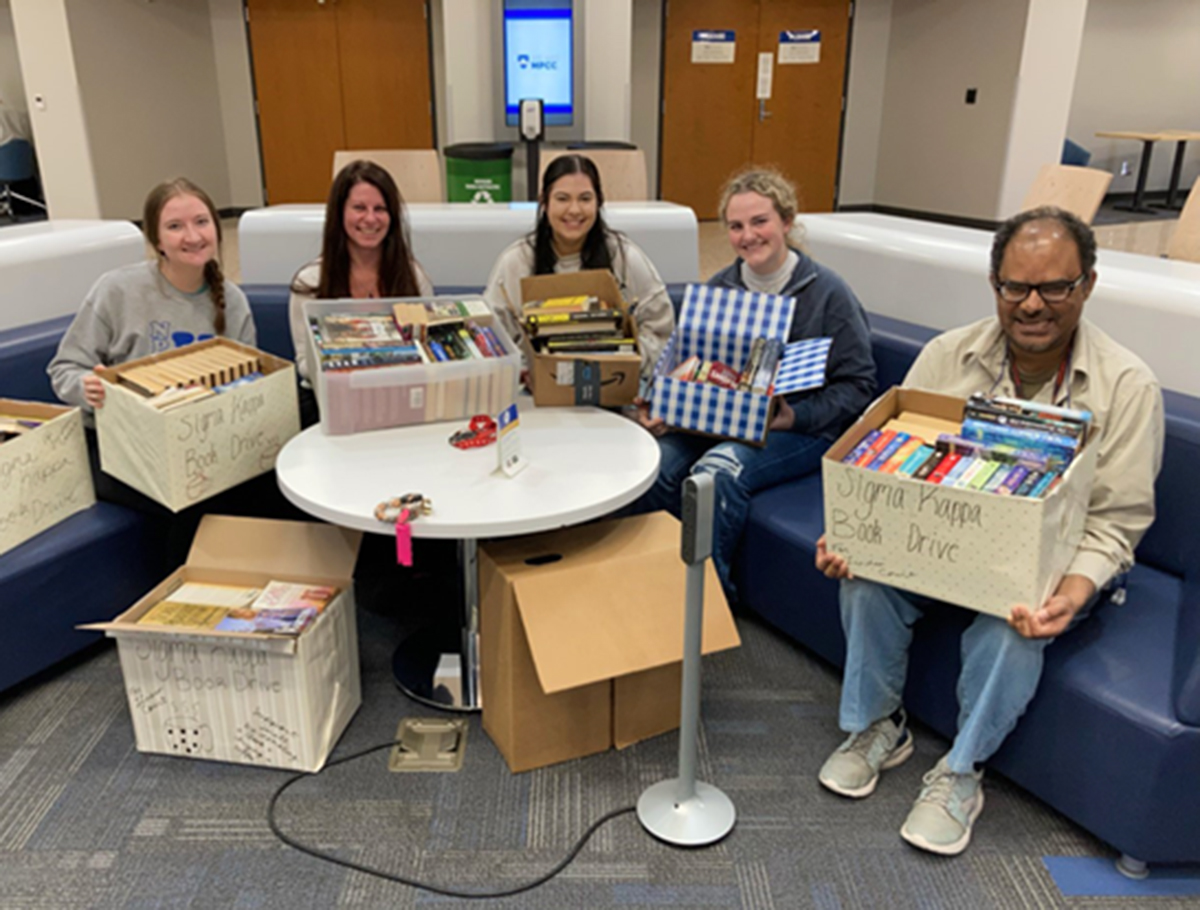 Friday, March 25, 2022
Members of the Rho Zeta chapter of Sigma Kappa Delta gather books on the North Platte Community College South Campus before delivering them to their destination Friday.
SKD is the national English honor society for two-year colleges, and promoting literacy is one of its goals. In honor of that, Rho Zeta members conducted a book drive throughout the month of March for Linden Court residents. Their efforts yielded 275 books.
"We collected magazines, large print books and puzzle and game books like word finds and crossword puzzles," Kristi Leibhart, English instructor. "People were great about getting these types of publications to us, and we really appreciate it. Linden had requested these types of items, and we were able to come through."
Pictured left to right are: Rho Zeta president Hannah Cook, club members Andrea Ham and Sierra Winder, secretary Maci Sorge and club member Aweis Aweis, all of North Platte.
---