"The Skin of Our Teeth" opens at NPCC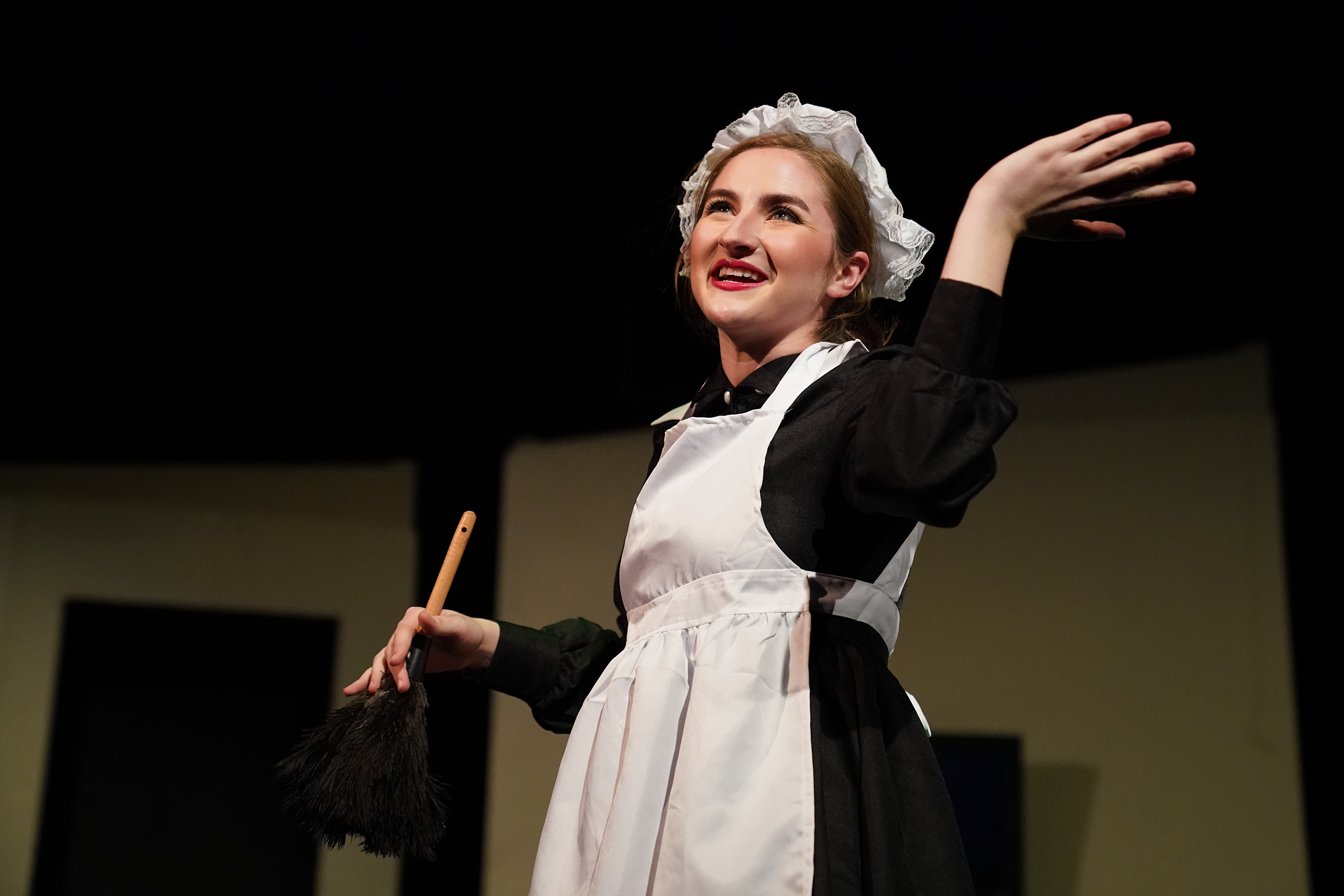 Thursday, March 2, 2023
Lauren Franklin, of North Platte, portrays housemaid, Sabina, in "The Skin of Our Teeth" Wednesday evening at North Platte Community College. The spring play will continue at 7:30 p.m. every night through Saturday in the McDonald-Belton Theater.
The play combines farce, burlesque, satire and elements of the comic strip. An everyman family is depicted as characters in the show narrowly escape one end-of-the-world disaster after another, from the Ice Age to a flood to war.
Admission is $10 at the door. NPCC students and employees will be admitted free with ID.
---