Spring music performances planned at NPCC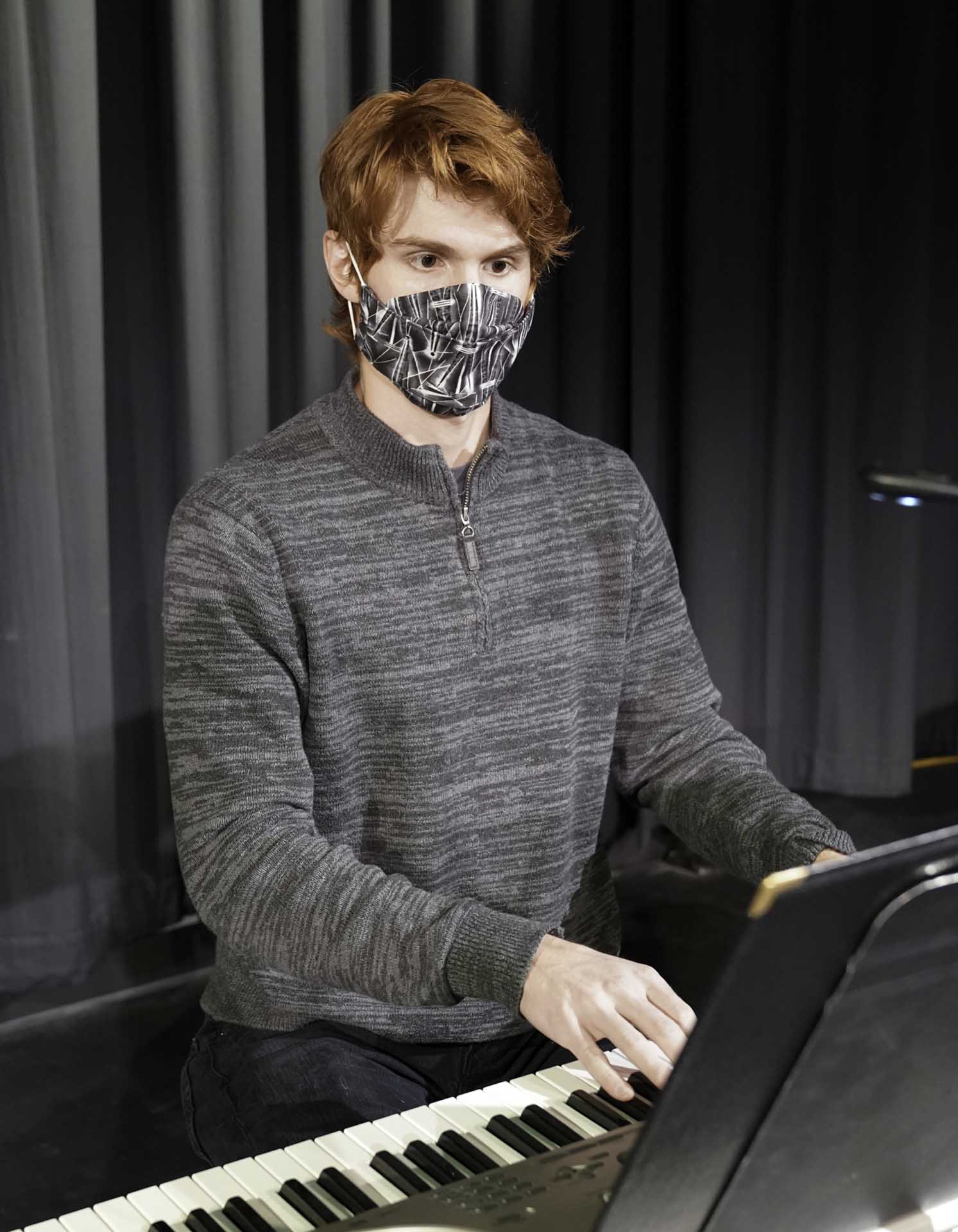 Monday, April 12, 2021
Christopher Terry, of Grant, will be one of the performers at two upcoming performances by the North Platte Community College music department – a recital April 26 and a spring concert April 28.
North Platte Community College will round out the school year in song.
NPCC's music department will host a recital at 7 p.m. April 26 in the McDonald-Belton Theater on the NPCC South Campus, 601 W. State Farm Rd.
"The audience will hear a variety of music, ranging from contemporary, to classical opera, to Broadway showtunes," said Kristin Simpson, music instructor.
Three vocalists, a pianist and a flautist will be featured. Additionally, the music department's accompanist, Jennifer Winder, will be recognized for earning a bachelor's degree in music.
Performers will include:
Dylan Rogge, of Fairbury, baritone
Christopher Terry, of Grant, tenor/piano
Brandon Montgomery, of Maxwell, tenor
Jennifer Winder, of North Platte, flute
NPCC's spring music concert is scheduled for just a couple days later – at 6:30 p.m. April 28 in the McDonald-Belton Theater.
"Our spring concert will be our very first NPCC Music Showcase, in which we will feature an area high school," Simpson said. "For the debut of the event, we will present the North Platte St. Patrick's High School Melodium and Irish Elite ensembles. I am thrilled to feature an area high school in our spring concert and am confident the audience will thoroughly enjoy the performances. We have gorgeous melodies and toe-tapping music waiting to enchant."
Winder will direct the Irish Elite jazz band, and Daniel Karensky will direct the Melodium choir.
"We are combining forces for jazz band and choir as well as playing and singing our own selections," Simpson said. "The audience will be treated to the inaugural performance of our new club, the Knightly Singers, with three selections including the well-known barbershop quartet, 'Hello! My Baby'."
The recital and the spring concert are free and open to the public. Guests will be required to wear masks and adhere to current social distancing requirements.
A livestream of each event will also be available on the college's YouTube channel: youtube.com/user/MPCCedu.
---