Spring schedule finalized for Wrightstone shows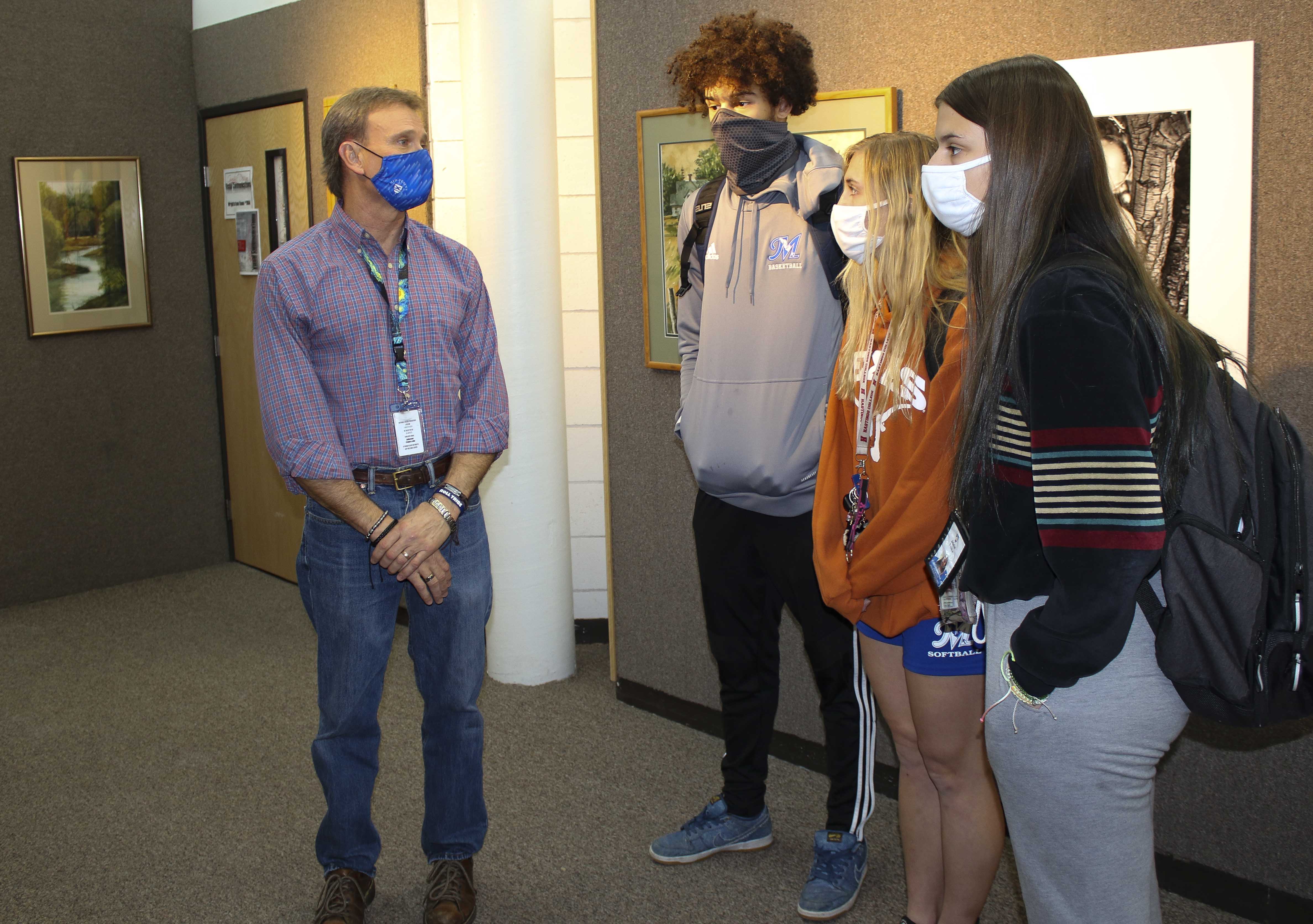 Wednesday, February 10, 2021
The gallery schedule for exhibitions this spring at McCook Community College's Wrightstone Fine Arts Gallery has been finalized and once again a full slate of activities are set for the coming months.
Through Feb. 26 the Wrightstone is featuring the works of two Mid-Plains Community College art instructors. MCC Instructor Rick Johnson along with North Platte Community College Instructor Dik Haneline have assembled an exhibition of a variety of their works. An Open House/Artist Discussion is set for Feb. 19 from 5-9 p.m. at the Wrightstone, refreshments will be provided.
The McCook High School Art show takes over the gallery on March 1 to feature the works of MHS students. That exhibit runs through March 12.
MCC's annual paint-in exhibition and competition is set for March 29-April 16. This annual exhibit fills the gallery each spring with nearly 200 works from area high school students. It culminates in the annual paint-in competition at the Peter and Dolores Graff Events Center on April 16 from 9 a.m.-2 p.m.
MCC alum Danley Walkington will be the judge for this year's paint-in competition. She received her bachelor's degree in fine arts at the University of Nebraska-Lincoln, specializing in printmaking. She is now pursuing her master's degree. At the conclusion of the paint-in competition all winners will be announced along with each of the four winners of the seven categories of the exhibition. That exhibition will be judged by Rick Johnson.
On April 18 the Wrightstone gallery will present an Associate of Fine Arts exhibition of original artwork created by five graduating MPCC sophomores (two from North Platte and three from MCC) in their AFA capstone showcase. An opening reception is set for these artists on April 23. Their AFA oral defense will also be in the gallery on April 30. Both events are open to the public with hours posted at a later date.
The semester closes with the portfolio show May 3-7 for seven students in MCC's Graphic Design and Visual Communication program. The print and digital works of both first-year and second-year students, including sophomore portfolio students will be included in this exhibit.
The Wrightstone Gallery is open from 8 a.m.-6 p.m. Monday through Friday, and until 9 p.m. on Tuesday and Thursday.
---