MPCC students participate in UNL Student Research Days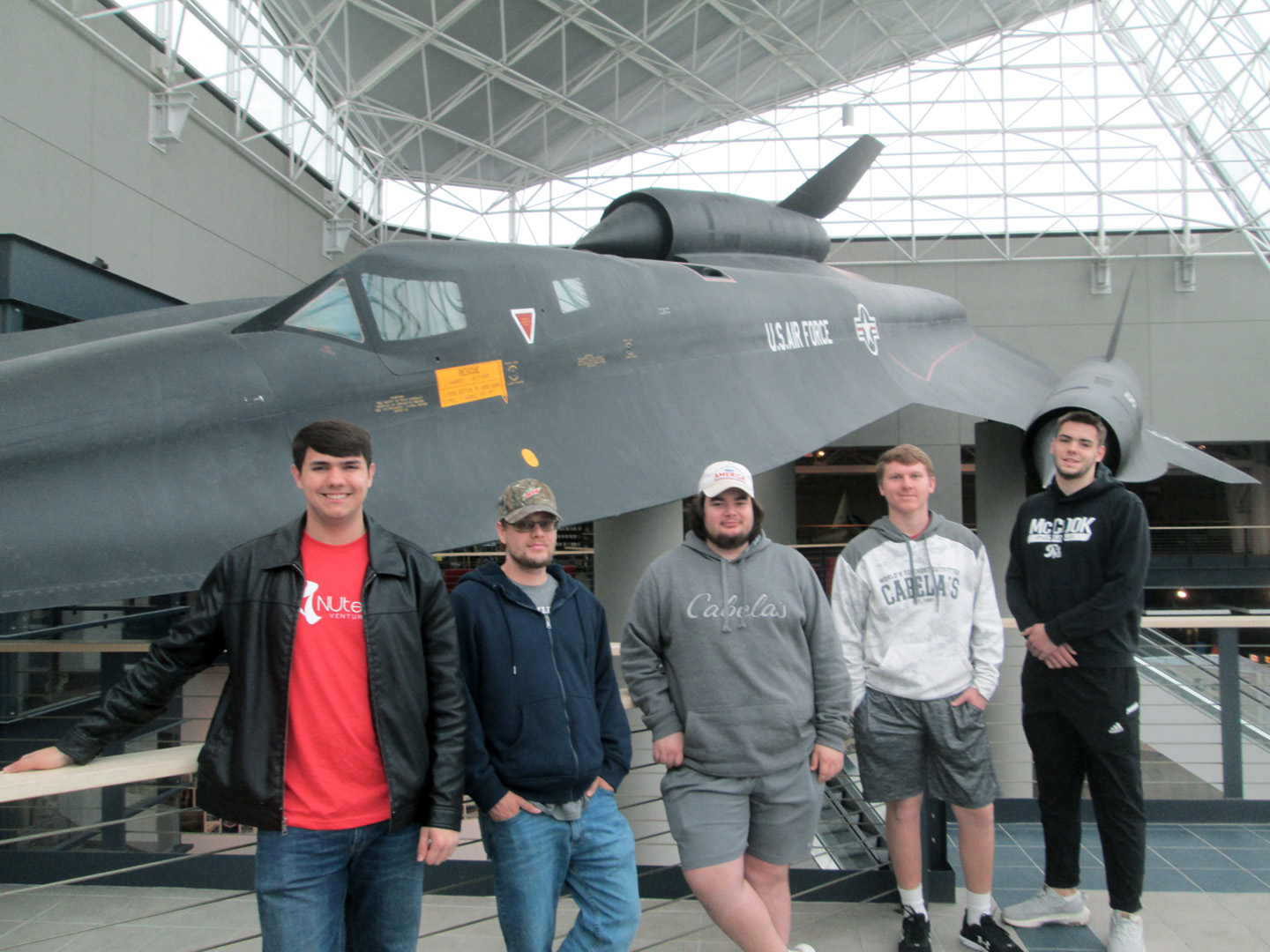 Wednesday, April 27, 2022
Members of Mid-Plains Community College's STEM Club were among those participating in the University of Nebraska-Lincoln Student Research Days April 11-15 in Lincoln.
Among other things, the students had the opportunity to meet STEM faculty and students at the university, listen to presentations and learn about the research and creative work in the UNL community. The students also toured the new engineering facilities and buildings on campus.
Afterward, the MPCC students visited the Strategic Air Command and Aerospace Museum.
Pictured left to right are: MPCC students Maverick Naughtin, of Sutherland; Christopher Frederick and Logan Carlson, of North Platte; Logan Barenberg, of McCook and Martin Poznanovic, of Uzice, Serbia.
---