NPCC students learn about Christmas "past and present"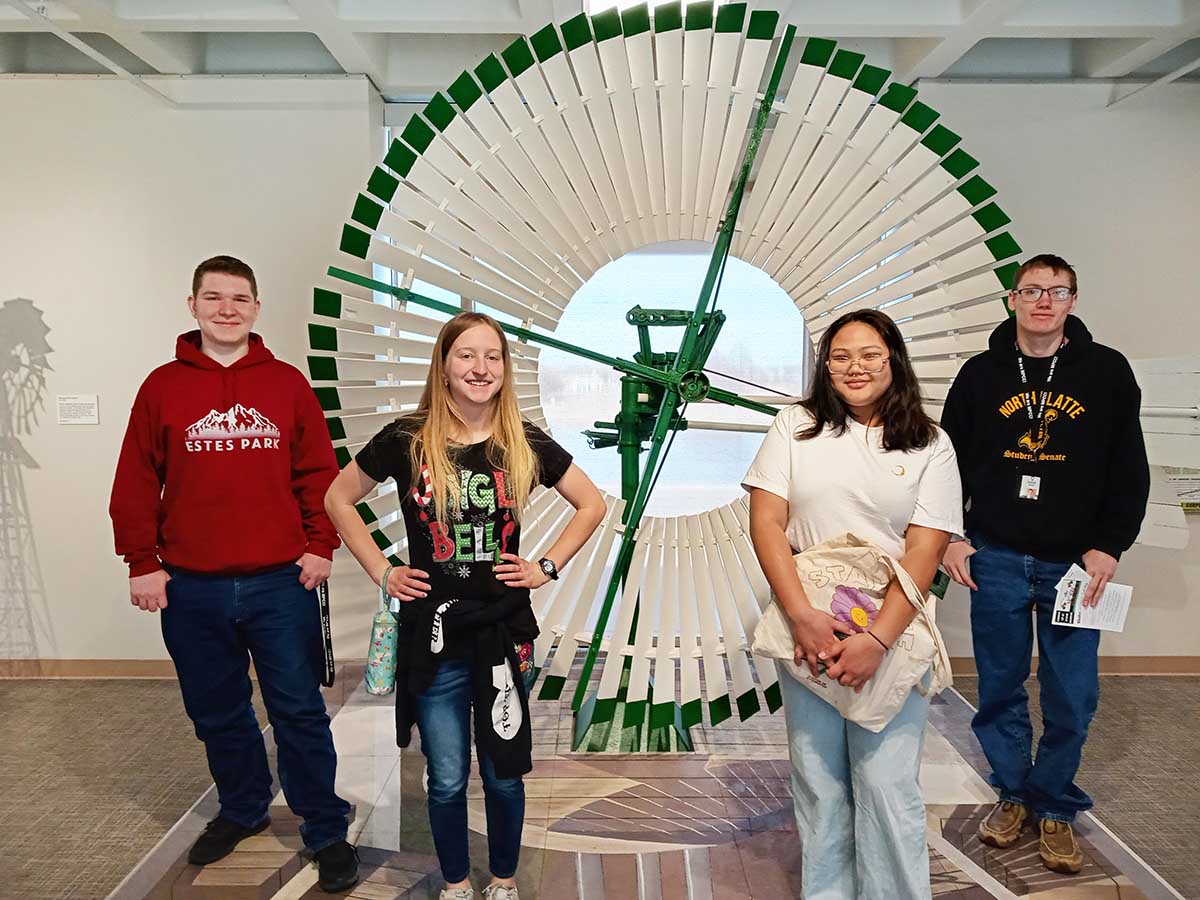 Monday, December 5, 2022
North Platte Community College students visit the Stuhr Museum of the Prairie Pioneer in Grand Island Sunday.
They attended the museum's Christmas Past and Present event and learned about holiday celebrations from over 100 years ago. The experience included the sights, sounds and smells of the season, as the students toured the village's historic homes - heated by wood stoves and decorated with old-fashioned ornaments.
The "present" portion of the event featured a display of 55 trees in the Fantasy of Trees display in the Stuhr Building.
The trip was offered by Student Senate, but open to all students. Pictured left to right are: NPCC students Caleb West, of Imperial; Lily Mixer and Angel Chua, of North Platte and Josiah Wriedt, of Norfolk.
---