MPCC offering course needed to become a substitute teacher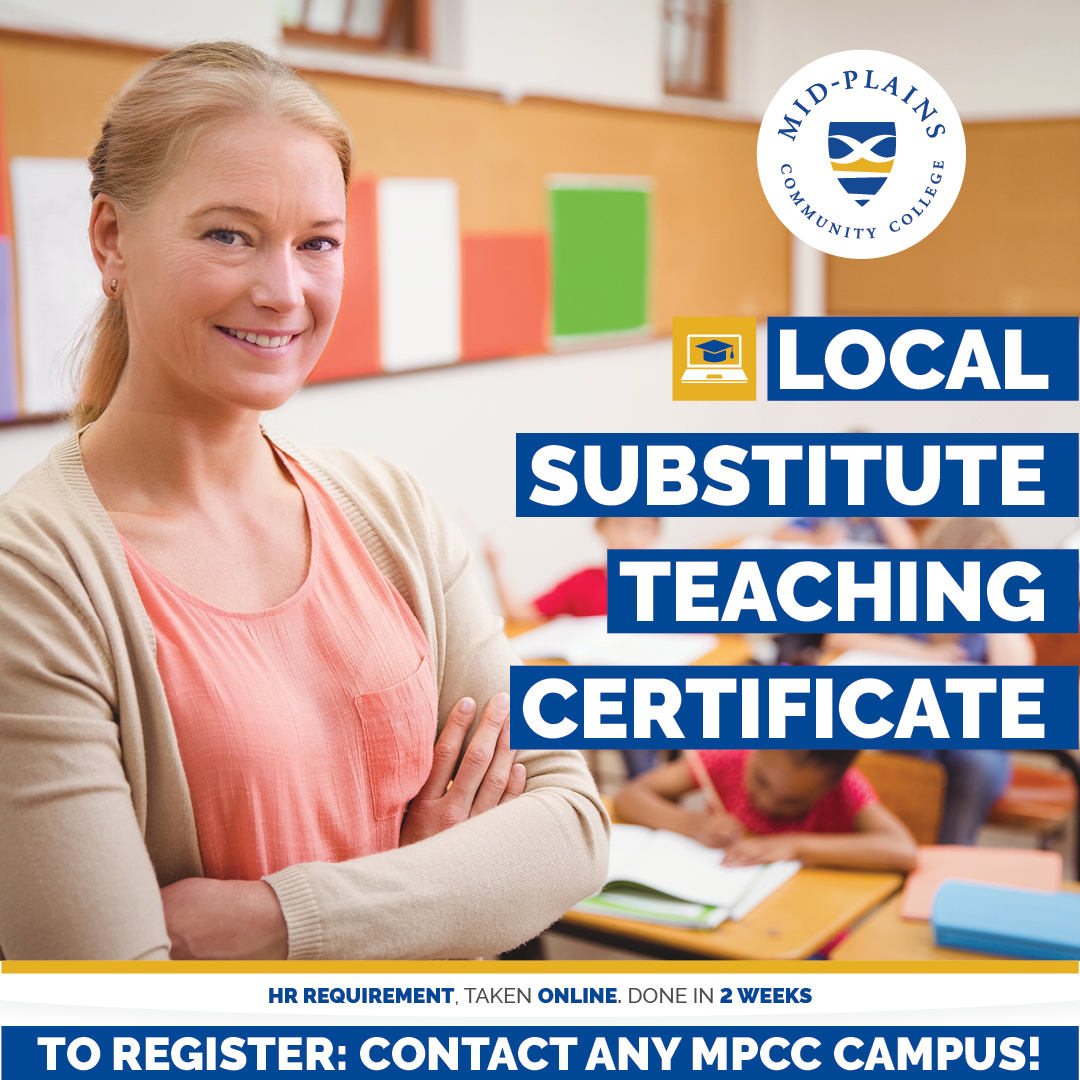 Monday, September 19, 2022
MPCC offering a required course for those wanting to become certified as substitute teachers.
Diversity Consciousness (SOCI 1020) meets the Nebraska Department of Education human relations course requirements. This online course is being offered Sept. 19-30, Oct. 17-28 and Nov. 14-25.
"Area schools have spoken out about the need for substitute teachers in our area," said Sheri Hink-Wagner, MPCC Humanities and Social Sciences division chair.
She said MPCC developed this course so that community members who want to help their schools can meet the human relations training requirement that the Nebraska Department of Education has for those seeking substitute teaching certification.
"This course is designed to help people do that in a quick and efficient manner," said Hink-Wagner. "The class is self-paced and completed online so those taking the class can do so on their own schedule while meeting their other responsibilities."
In addition to this one-hour human relations course, local substitute permits require substitutes to have completed 60 credit hours of college course work and a written request from the superintendent of the district(s) the substitute would like to work. That district will issue the certificate.
Substitute teaching credentials are valid for three years and substitutes are allowed to teach in multiple districts.
MPCC will continue offering this course each month in the spring of 2023 and again in the summer.
Those interested in registering or receiving more information about the classes can contact (800) 658-4308 in North Platte, (308) 345-8100 in McCook or any of the MPCC community campuses in Broken Bow, Imperial, Ogallala or Valentine.
---