Kimberlee Sweeney named MCC student commencement speaker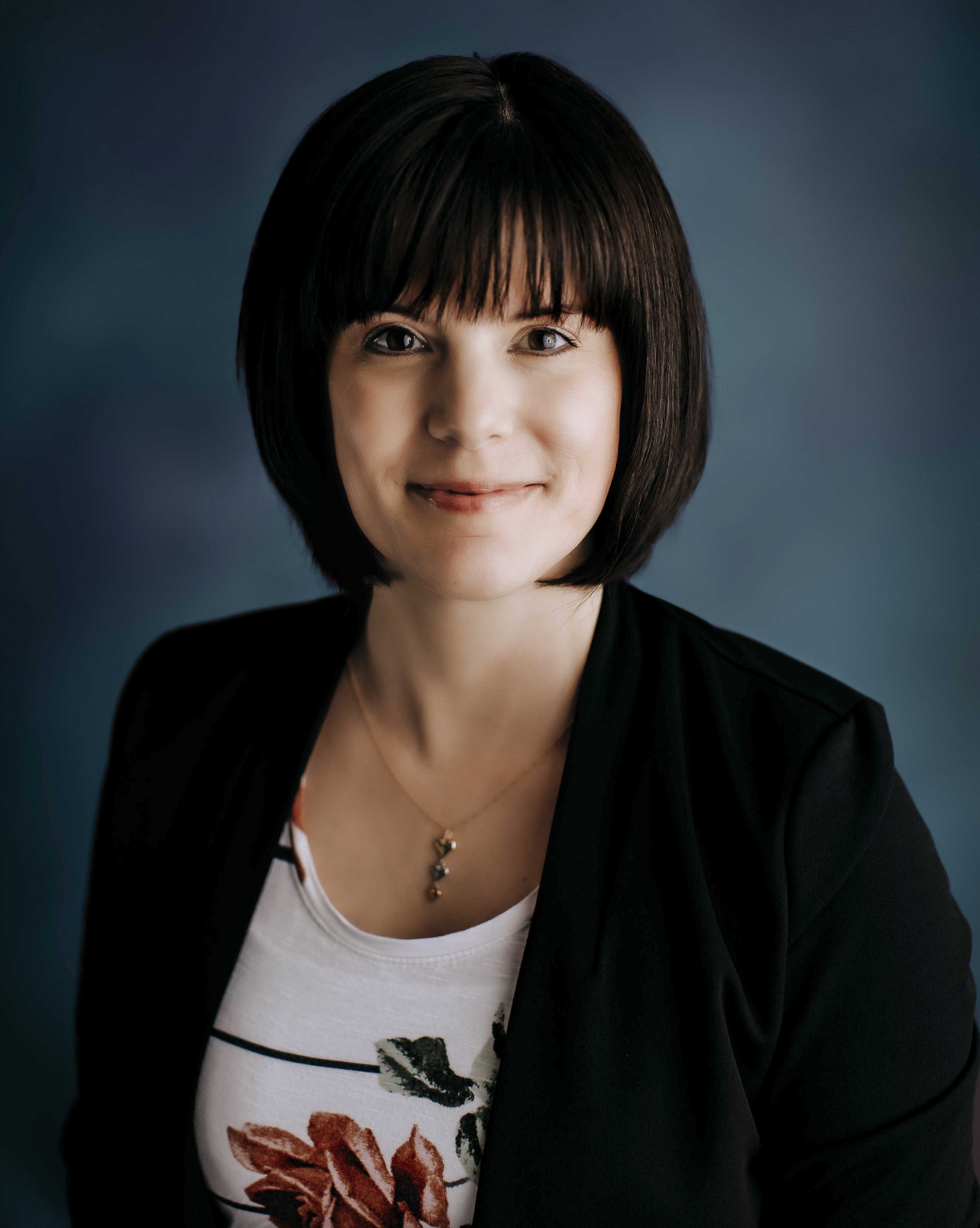 Monday, May 9, 2022
For someone who admittedly always hated school, Kimberlee Sweeney is proof that with the right motivation, a person can conquer all sorts of life's obstacles.
On her first day of kindergarten in Indianola, Sweeney came home from school and unenthusiastically told her mom the first day was, "Fine."
Her mom replied by telling her that her clothes needed to be set out for the following day.
"I looked at her and said, 'You mean I have to go back'?" Sweeney said.
According to Sweeney, at some point along her educational journey, something changed – enough so that the mother of three has been named the 2022 McCook Community College student commencement speaker for ceremonies Friday at 10 a.m. at the Peter and Dolores Graff Events Center.
Sweeney was born in Holdrege, and lived in Nebraska most her life, including 10 years in Indianola. Her introduction to MCC happened when her mother was attending classes. Sweeney was 5 and spent a lot of time on campus. Like so many others, she recalled having fun rolling down the hill between Walsh-Brady Hall and the Wrightstone Building.
Her mom received associate degree, went on to get her bachelor's degree and was a special education teacher for 25 years - retiring last year from Schuyler Community Schools.
Despite her mother's commitment to higher education, Sweeney tried a different path.
"I always knew I wanted to go to college, but I just never thought it was for me," she said.
Sweeney began having children at 22. The plan was to work whatever jobs she could to make ends meet - while still being able to be available for her children, Logan now 17, Jacen 13 and Olivia, 2.
"I kept trying to find different careers in the business field and did well with promising jobs, but when it came time for promotions and other opportunities, I kept getting beat out by people who had their degrees," Kimberlee said. "I kind of had a chip on my shoulder about that. I used to downplay the importance of a degree as just a piece of paper."
That all changed when her daughter was born, and it was time for Kimberlee to reassess the plan she had when she was 22. She was never going to change the cycle of missing out on career opportunities until she earned a degree.
Kimberlee had a support system in place with family and loved ones, including one of her biggest supporters, her father, who is a third-generation farmer near Holdrege. Plus, she lived right across the street from the college.
"There comes a time you just need to take that leap of faith and go do it," Kimberlee said. "So, I did."
When Olivia was 6-weeks-old, in August of 2019, Kimberlee enrolled in classes part-time to make sure she could take care of a baby and everyone else while making the adjustments to being a student again at 37.
While her classmates were getting subject refreshers from their high school classes several months earlier, there really was no "refreshing" for the classes she'd taken 20 years before.
"I was terrified," Kimberlee said. "I didn't know what I was doing, and with every new class and every new assignment it seemed to escalate."
She eventually figured it out and got into a rhythm with her assignments and her family's schedules. Kimberlee became a full-time student the following semester. Little successes became confidence boosters. When the pandemic hit, she had her children at home with her and took classes online.
"I just wanted to provide a good future for my kids and be able to support them financially," Kimberlee said. "I've watched my own kids grow and struggle at times with their education and heard them say so many times, 'I can't do this Mom, I can't do it'."
She thinks they didn't have the confidence because they'd listened to her say she couldn't do college because it wasn't for her.
"As an adult, you start realizing you don't get very many opportunities to do things like this in your life," Kimberlee said. "If you don't at least try, you will never know."
That didn't mean she didn't have doubts along the way about balancing the demands of her family and the academics course load.
She said one way the college supported her with resources was the Learnings Commons sending out text messages checking in with students to see if they had any concerns and reminding them about resources such as tutoring.
"I think that is a great program, and I really took advantage of the people in the academic advising office, quizzing them about classes and which ones would work for which programs," Kimberlee said. "That's the nice thing about this college. It's small enough that the next time you talk to somebody like that in advising, financial aid or learning commons, they're going to know your name, your face, your story, and they are so helpful."
She also said her support system, and especially her children, became partners in her success and were among her biggest supporters.
She plans to go on to Bellevue University and get her bachelor's degree in communications, with her backup plan being to get a substitute teaching degree.
Her son Logan has not made definite plans for his life after high school, but she does hope he gives serious consideration to MCC because she'd love to see at least one of her children follow the family's path.
"My time at MCC helped me show my children that they can do this," Kimberlee said. "If I can do this, you can totally do this."
---