Temple Grandin to speak in North Platte/Broken Bow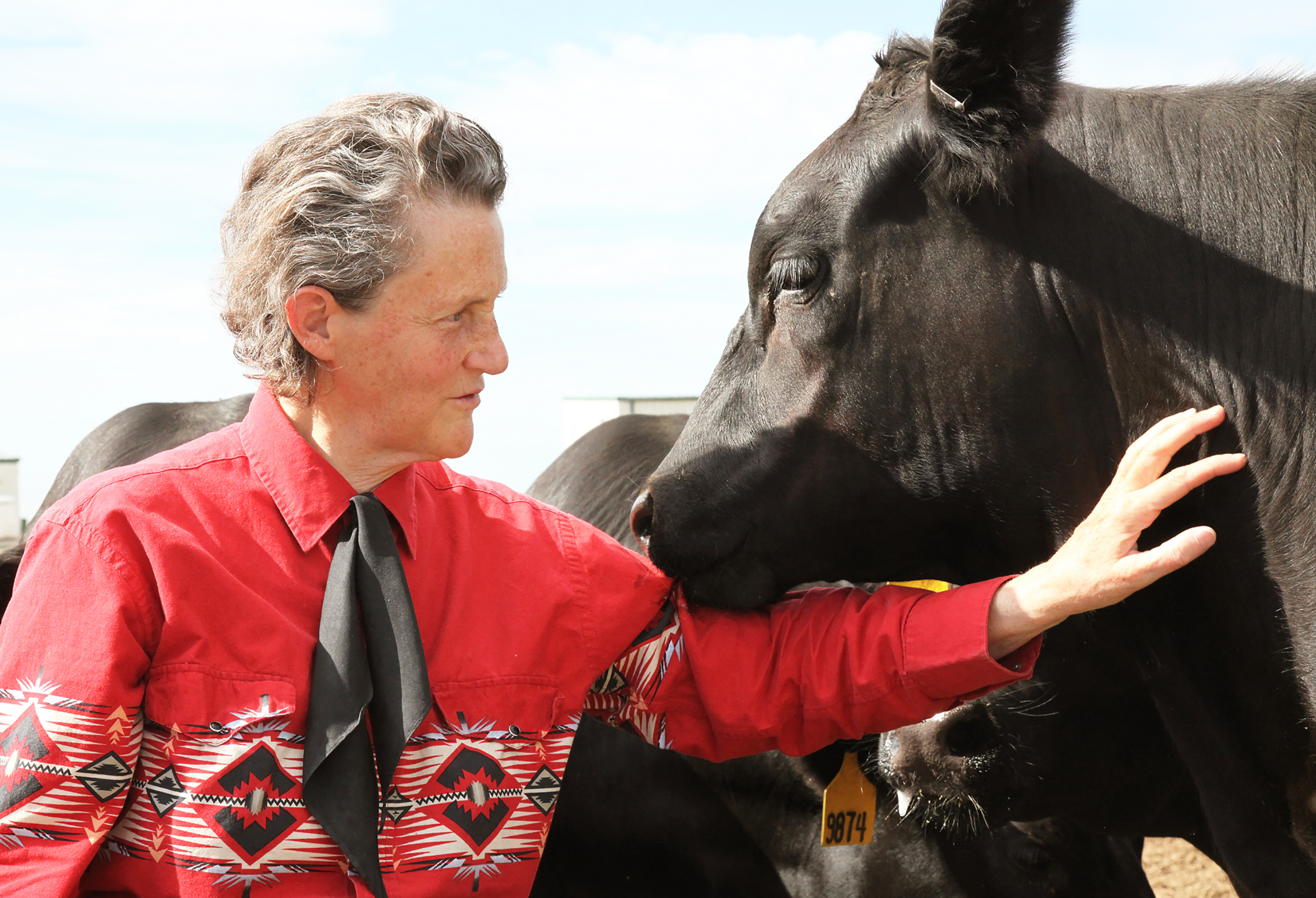 Tuesday, September 6, 2022
Temple Grandin, credited with revolutionizing the U.S. meat industry and for her role as an outspoken advocate for autism awareness, will speak in Broken Bow and North Platte in September.
She will present at the Nebraska One Box Convention Center in Broken Bow at 7 p.m. Sept. 25 and at the North Platte Community Playhouse in North Platte at noon Sept. 26.
Both presentations are open to the public. Doors will open one hour prior to the start of the event at each location.
About Grandin
Grandin is a professor of animal science at Colorado State University and is widely considered the world's leading expert on humane animal handling. Much of her perspective on the treatment of animals is based on her own experience.
When Grandin was 2 ½-years old, she had no speech. Early intensive therapy enabled her to talk by age 4, at which time she was also diagnosed with a rare form of autism that causes her to perceive the world through pictures and symbols - much like animals do.
Grandin's mother always encouraged her interest in art and urged her to draw many different things. That, along with good teachers and mentors was essential to her success.
Grandin's high school science teacher challenged her with interesting projects that encouraged her to figure out how to make things work and, ultimately, spurred a lifelong interest in science and engineering.
Over the years, Grandin invented holding pens, alleyways and walkways that allowed cattle to be processed at plants with less stress – resulting in safer and more efficient systems for both the animals and plant workers. Facilities she has designed handle over half the cattle in the U.S.
Grandin authored the New York Times bestseller, "Animals in Translation, Thinking in Pictures, The Autistic Brain, and The Way I See It," and an Emmy and Golden Globe-winning biographical film, "Temple Grandin," was made about her life.
Grandin was inducted into both The National Women's Hall of Fame and the American Academy of Arts and Sciences. In 2010, TIME Magazine named her one of the "100 Most Influential People in the World."
How to get tickets
Admission to Grandin's presentations is free but limited. Tickets for the North Platte presentation are available through Jeff Smeltzer in the Mid-Plains Community College Business and Community Education department at (308) 535-3687.
Those interested in attending the Broken Bow event can acquire tickets through Kaci Johnson, MPCC Broken Bow Campus administrator at (308) 872-5259.
Grandin's visits to Broken Bow and North Platte are the result of partnerships among MPCC's Student Life and Business and Community Education departments, Custer Federal State Bank, Adams Land and Cattle, Becton, Dickinson and Company (BD) and Bruning Bank.
Photo courtesy of Rosalie Winard
---