NPCC engineering students learn on new 3D printer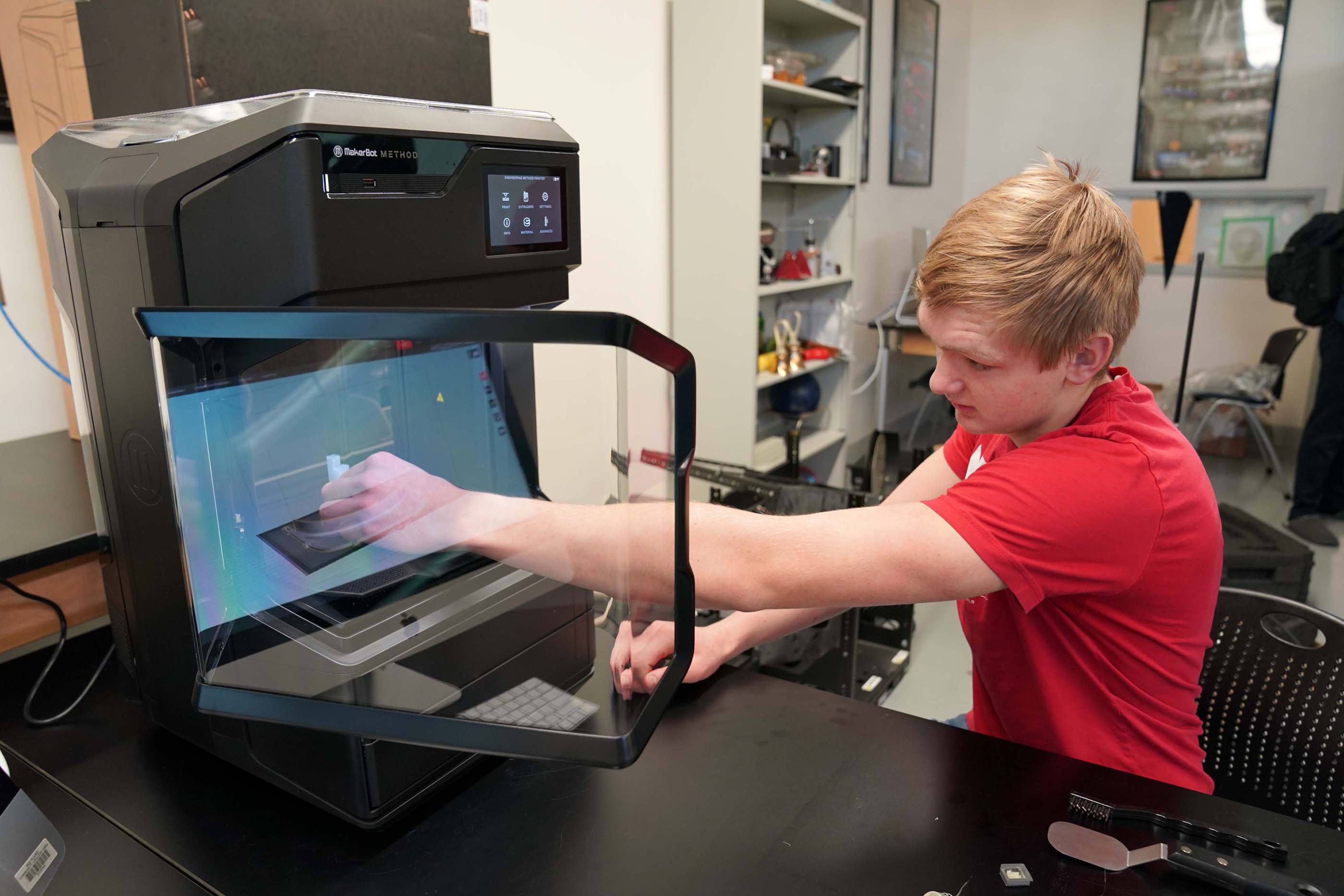 Tuesday, March 8, 2022
Engineering students at North Platte Community College will benefit from new technology in the form of a Makerbot Method 3D Printer.
Jared Daily, math and physics instructor, will begin implementing the intuitive prototyping 3D printer into projects this semester.
The new equipment features a five-inch touchscreen that provides step-by-step setup and real-time controls. Accompanying MakerBot CloudPrint™ software allows for intuitive printing on even the toughest jobs.
It is a big upgrade from the college's previous 3D printer, which was unable to print on multiple materials.
"With this new printer, we can print on a variety of plastics, composites and even stainless steel," Daily said. "It is also a better educational tool as it allows the user to see the model while it is being printed. We will use the new equipment in a variety of classes to teach engineering students everything from computer-aided design to communication skills."
---