NPCC students to host fundraiser for Ukraine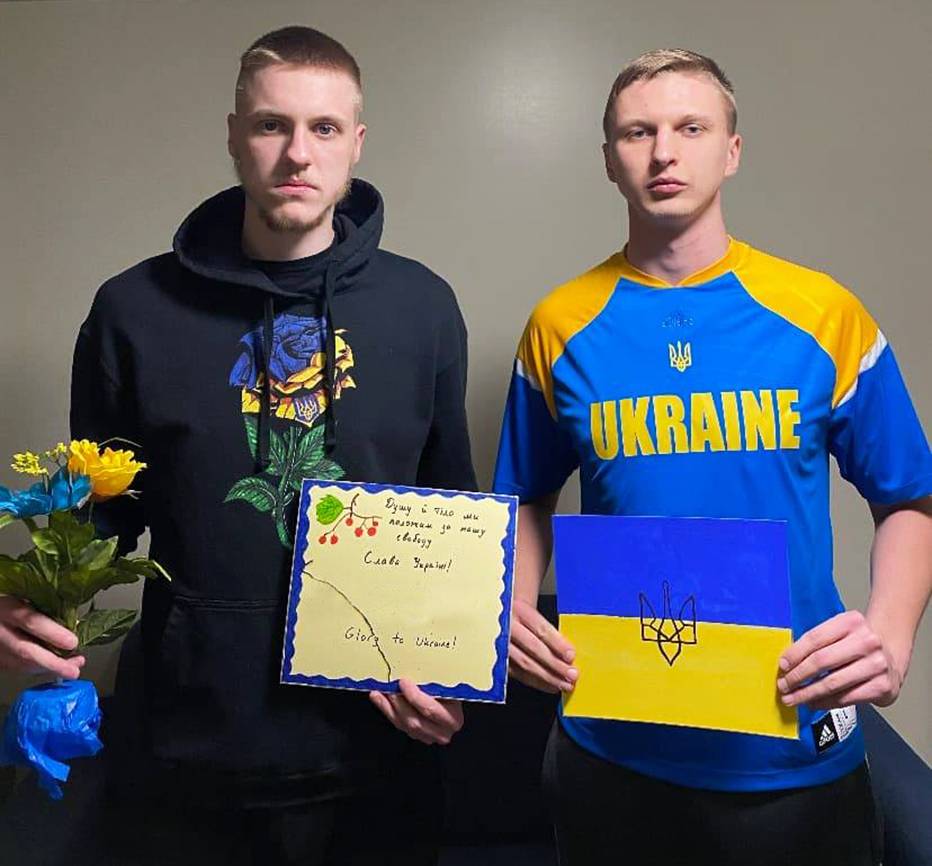 Friday, April 1, 2022
The public is invited to attend a fundraiser for humanitarian efforts in Ukraine April 7 at North Platte Community College.
The event is being organized by NPCC students Slavomyr Marchenko, of Kyiv, Ukraine, and Denys Bachurin, of Cherkasy, Ukraine - along with the college's International Club and Student Life department.
Alexey helps his mother, Natalya, purchase supplies for Ukrainians in need in and around Kyiv. Natalya is the godmother of North Platte Community College student Slavomyr Marchenko.
"In light of current events in Ukraine, we have decided to organize an event of Ukraine appreciation," said Marchenko. "Our goal is to enlighten people about the situation and raise funds to support Ukrainians in need."
The event will begin at 7 p.m. at the NPCC South Campus pavilion, 601 W. State Farm Rd. in North Platte. The fireplace area of the McDonald-Belton Building will be used as a backup location in case of inclement weather.
Melitópol' volunteers prepare to deliver food and other humanitarian aid to Ukrainian civilians.
Guests of all ages will be treated to a free evening of Ukrainian culture featuring traditional food - borscht and dumplings, music, games and face painting.
Those who attend will have the opportunity to purchase shirts and bracelets in support of Ukraine. Free-will donations will also be accepted. Anyone who makes a contribution will receive a commemorative token of appreciation.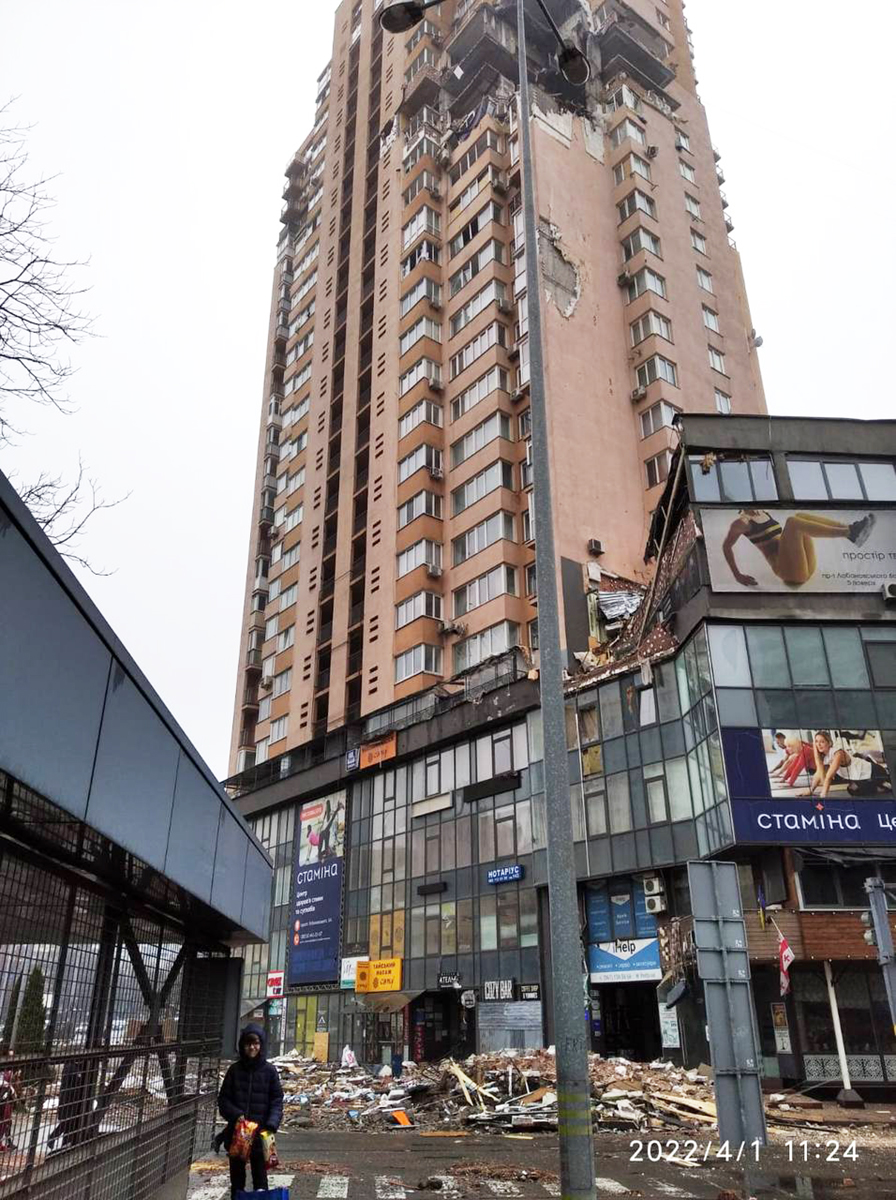 A building, damaged by shelling, is 2.5 miles from Slavomyr Marchenko's home in Kyiv, Ukraine.
Those who are unable to attend the event, but who would like to donate to the cause can contact Marchenko at slavke23@gmail.com.
---