More than $11,000 raised for humanitarian efforts in Ukraine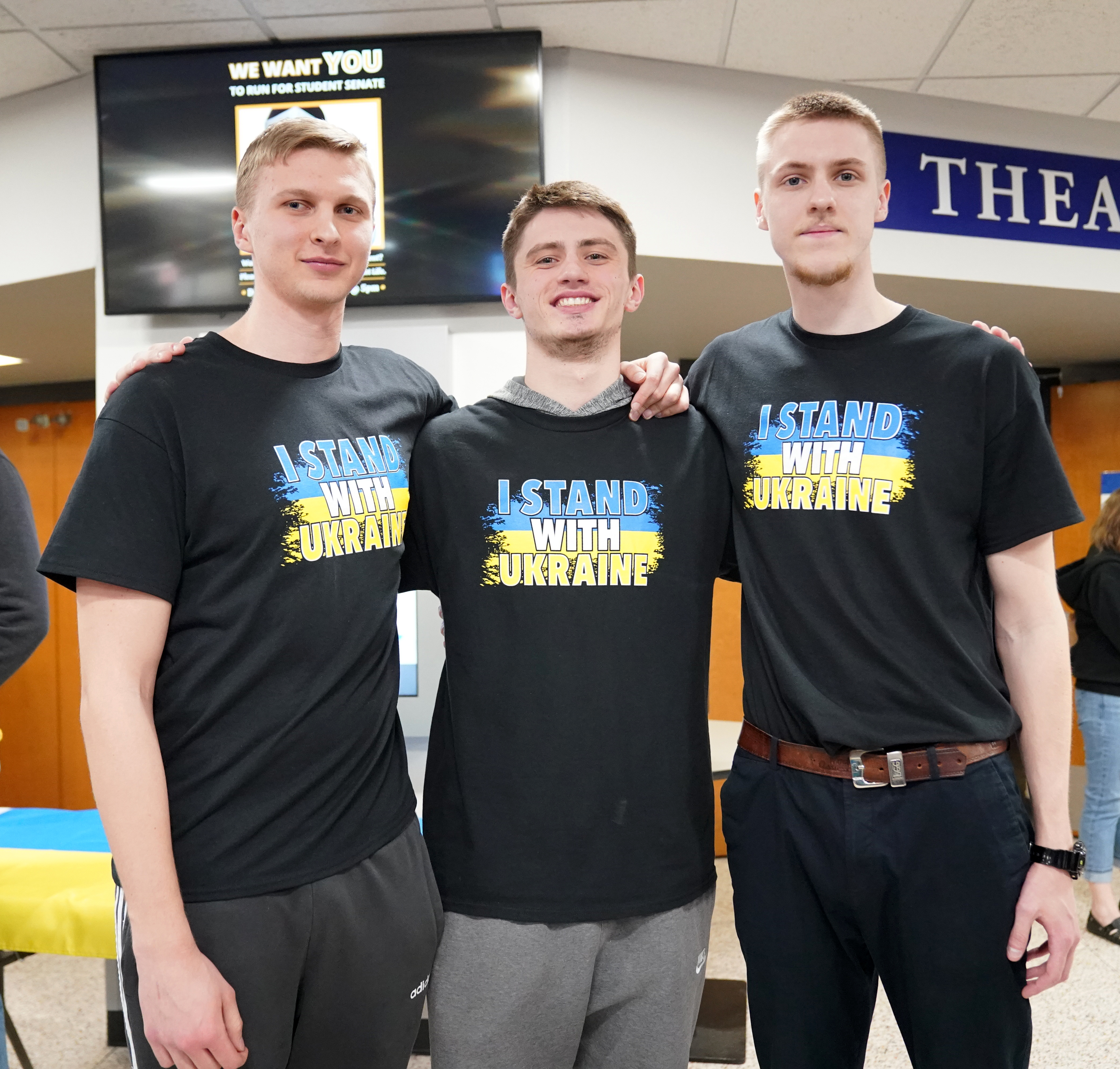 Wednesday, April 13, 2022
The Canteen spirit is alive and well in North Platte. Community members came together Thursday to raise more than $11,000 for humanitarian efforts in Ukraine.
They were treated to a night of Ukrainian culture at North Platte Community College in a fundraising event led by students from the war-torn country.
Guests of all ages experienced traditional Ukrainian food and music, met the students from Ukraine and participated in games, raffles and face painting.
Those who attended had the opportunity to purchase shirts and bracelets in support of humanitarian relief and provide free-will donations. Contributions continued to come in over the next several days. By Wednesday afternoon, the total raised was $11,359.
"I can't fully express the importance of this event," said Slavomyr Marchenko, NPCC student and co-organizer of the fundraiser. "Such a great turnout allowed us to provide a significant help to volunteers in Ukraine who constantly assist civilians with humanitarian aid. They rely on these funds, and I'm glad we were able to collect them."
Those who were unable to attend the event but who would still like to make a donation to the cause can contact Marchenko at smarchenko3890@students.mpcc.edu.
---