Don Jackson credits McCook mentors for career path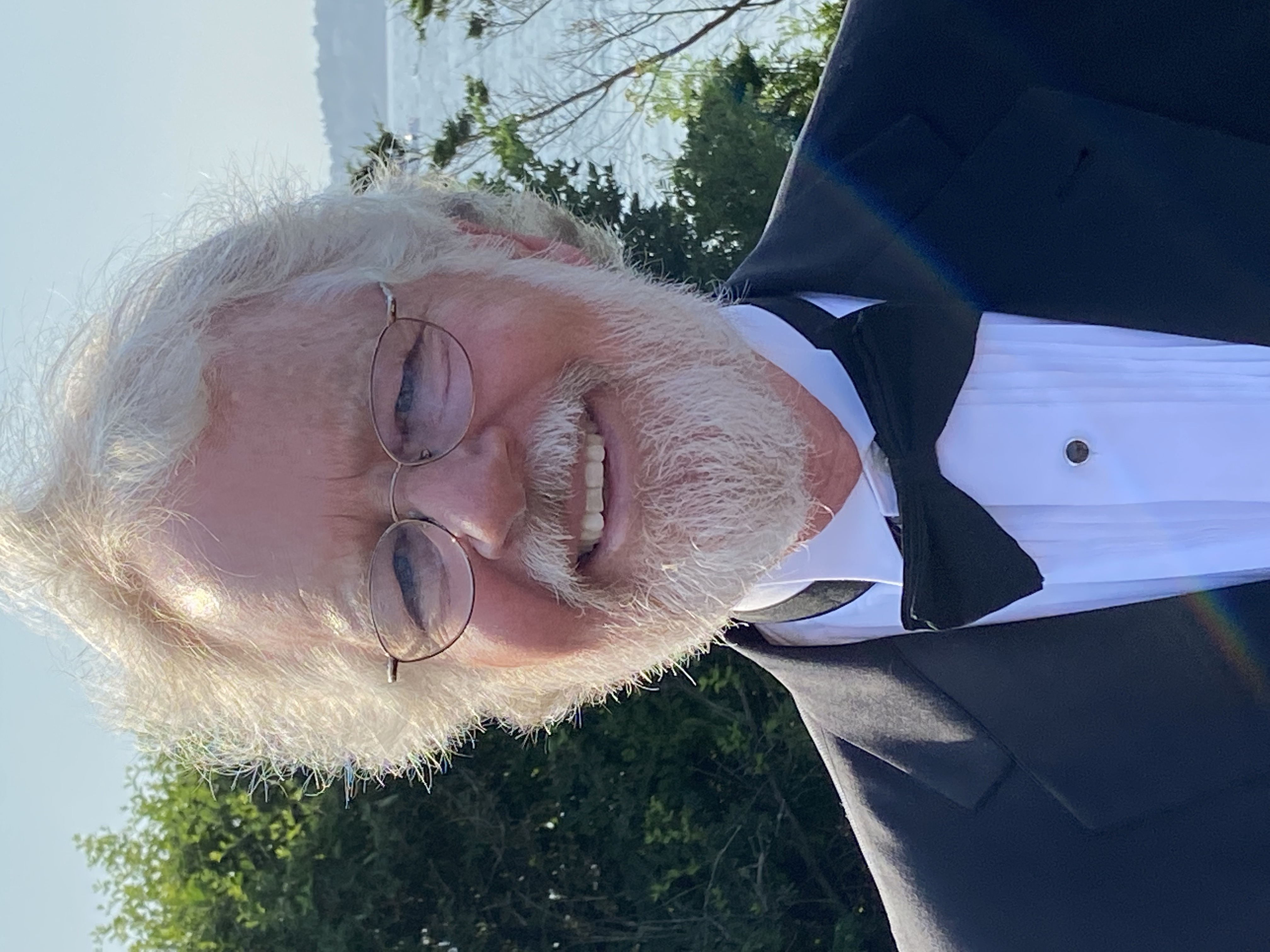 Tuesday, February 1, 2022
Don Jackson grew up in Southwest Nebraska at a time when the idea of going to college was a stretch for most families. His family couldn't pay for Don to go to a four-year college. He wasn't even sure he could handle the course load, but in the fall of 1965 he got up every morning and drove from Cambridge to McCook to attend classes.
Then, like a lot of freshmen, sitting in a science class Jackson recalls the "sink-or-swim moment of truth." In Harlan Wyrick's zoology class he'd just received his mid-term grade – a "D."
"It was like oh my God! I've got to do better than this or I'm not going to make it," Jackson recalls.
That stark recollection, that searing truth, was a turning point for a journey that eventually included passing Harlan Wyrick's zoology class, graduating from McCook College, getting a four-year degree, and building a legacy in the fields of science, rehabilitation services, education and public service.
Jackson graduated from McCook College May 26, 1967 with an Associate of Arts degree and transferred his credits to Hastings College. He received a Bachelor of Arts degree in biology there. He received a certificate in physical therapy from Northwestern University in Evanston, Ill in 1971 and a Master of Science in rehabilitation services administration from DePaul University in Chicago in 1981.
As a freshman struggling in his first semester at McCook, Jackson still didn't know if he could handle college, but he definitely knew he could work harder than the "D" that was beside his name in the gradebook. Yes, McCook College was convenient and affordable and a great opportunity for him, but he wasn't living up to his end of the formula for success.
And while he recalls Wyrick as a being "tough as nails" he did learn. And he did work hard. And it was this mentorship that had a profound impact on his personal and career paths, first as a trainer for the college's athletic teams.
"I had key role models at McCook and they made a huge difference in my life and I'm sure that is still true today," Jackson said.
He wasn't the only student who had to buckle up and knuckle down. He knows there were a lot of other students who also benefitted from those mentorships.
"It's a time I think back on very fondly, and am very appreciative the college in McCook was there for me when I needed it and grateful it is there for people today," Jackson said.
Another mentor was Rex Grossert, Athletic Director and football coach. He guided Jackson into physical therapy and provided him the opportunity to serve as trainer with the athletic department, the first step in a field that would become a career.
"And the influence of E.P. Baruth was profound as well," Jackson said. "I even talked him into starting a cross country team." Jackson also developed a close relationship with Rudy Gerstner, who went on to become athletic director as well and coach.
"I really wasn't a college athlete, but with the mentors guiding me toward athletic training, I got a scholarship at Hastings College. Otherwise I would not have been able to afford it," Jackson said.
In 1976 Jackson founded and became president of Rehabilitation Systems of Illinois, a multi-state health care corporation and served there until 1987 when it was sold to NovaCare. Inc.
In 1991, he became chief operating officer of Easter Seals, Inc., a position he held until 2012.
From 2007-12, he served on the Hastings College Board of Trustees and on the Hastings College Foundation Board. In the fall of 2012, Jackson became the vice president for advancement at Hastings College. He was named the college's 16th president on Feb. 4, 2013 - a position he held until his retirement in June 2017.
Jackson was named Mid-Plains Community College's Alumni of the Year in October of 2015 and was the commencement speaker in May of 2016.
The man who overcame a low zoology grade in 1965 built a life founded in science that has allowed him to continue in retirement with things he's passionate about.
A life-long fly fisherman now spends a lot of his time fly fishing for trout in Montana and other places. The Big Horn River is a favorite spot. This April he has a trip planned in the White River in Arkansas and also returning to South Florida for tarpon fishing on a fly run.
He and wife Beverlee (Nelson) travel from their home in La Grange, Ill. for about three months on winter road trips each year, spending time in Arizona, Dana Point, California (a mile from the ocean), Santa Catalina Island, Texas, New Mexico, Nevada, Utah, Montana, Colorado and Nebraska. They enjoy Switzerland and the Lake Como region in Italy and have a townhouse in the Chicago area and a lake house in Wisconsin where they spent 16 months in Covid-19 isolation.
Even in retirement he remains committed to two non-profit groups.
"I just can't escape committing to not getting paid to work," he said. He is treasurer of The Foundation For Physical Therapy Research, which funds research and develops researchers to optimize movement and health. He is also secretary of the board of the Bighorn River Alliance, a charitable organization whose mission is to preserve and protect the trout habitat.
He has farm land in Frontier County, north of McCook, and the Jacksons return three or four times a year to the Henry and Anita Koch farm – a mentoring couple who helped Jackson get started in business when they co-signed a loan in McCook.
"We're part of that farm family that is connected by events and life rather than blood," he said.
Connected.
In a lifetime of achievements, Jackson remains grateful for those enduring connections -- many established while McCook College mentors helped form the foundations of who he'd become and what he'd do, (once he figured out how to pass Harlan Wyrick's zoology class).
---