NPCC celebrates local veterans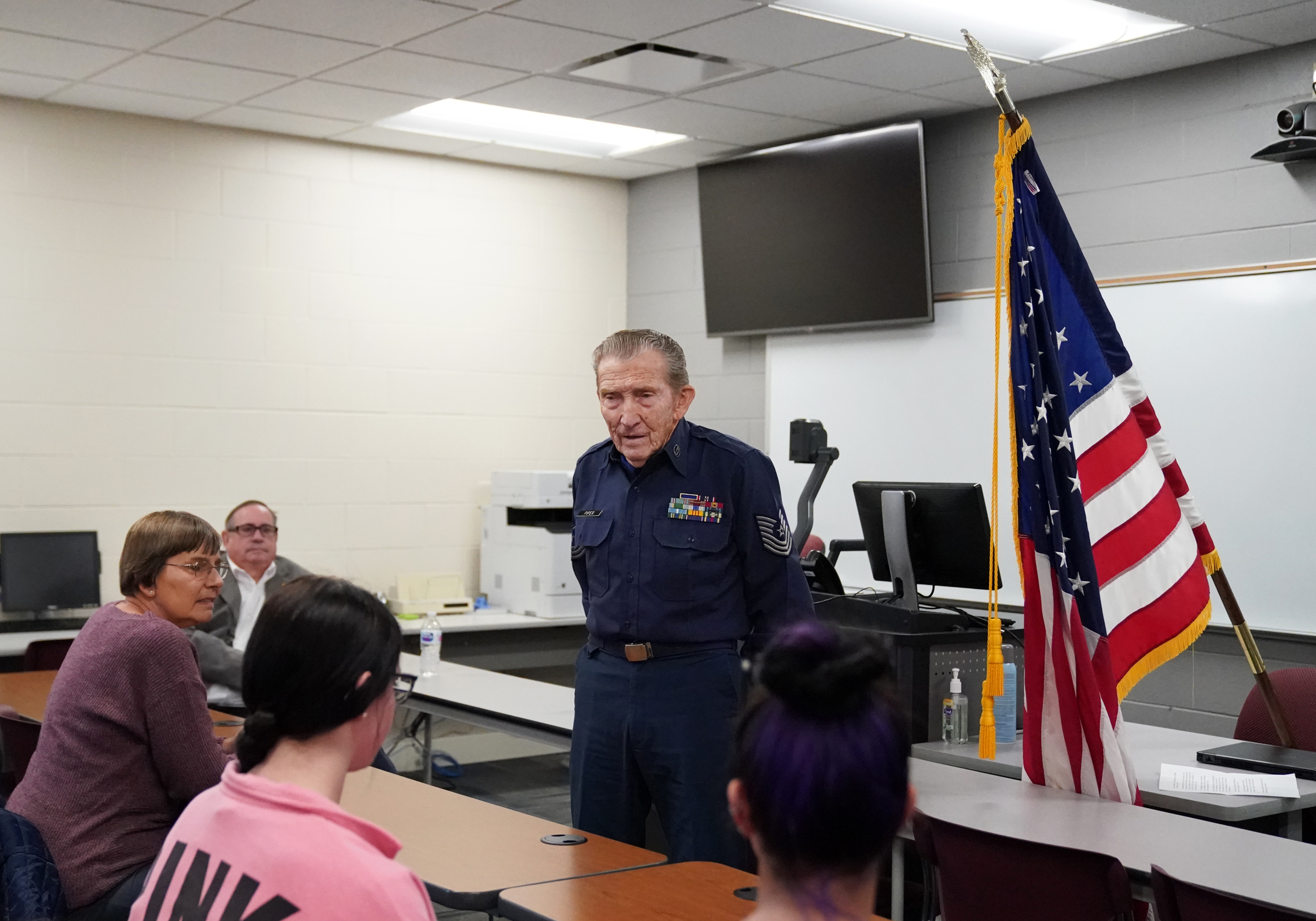 Thursday, November 11, 2021
Don Piper, of North Platte, speaks during a Veterans Day ceremony at North Platte Community College on Thursday. The event, which was open to the public, was standing room only.
Veterans from various branches of the military were represented. They spoke about their experiences before taking questions from the audience.
Piper was an electronics technician in the Air Force – tasked with repairing combat aircraft. He served in both the Korean and Vietnam Wars.
---