NPCC engineering students attend field day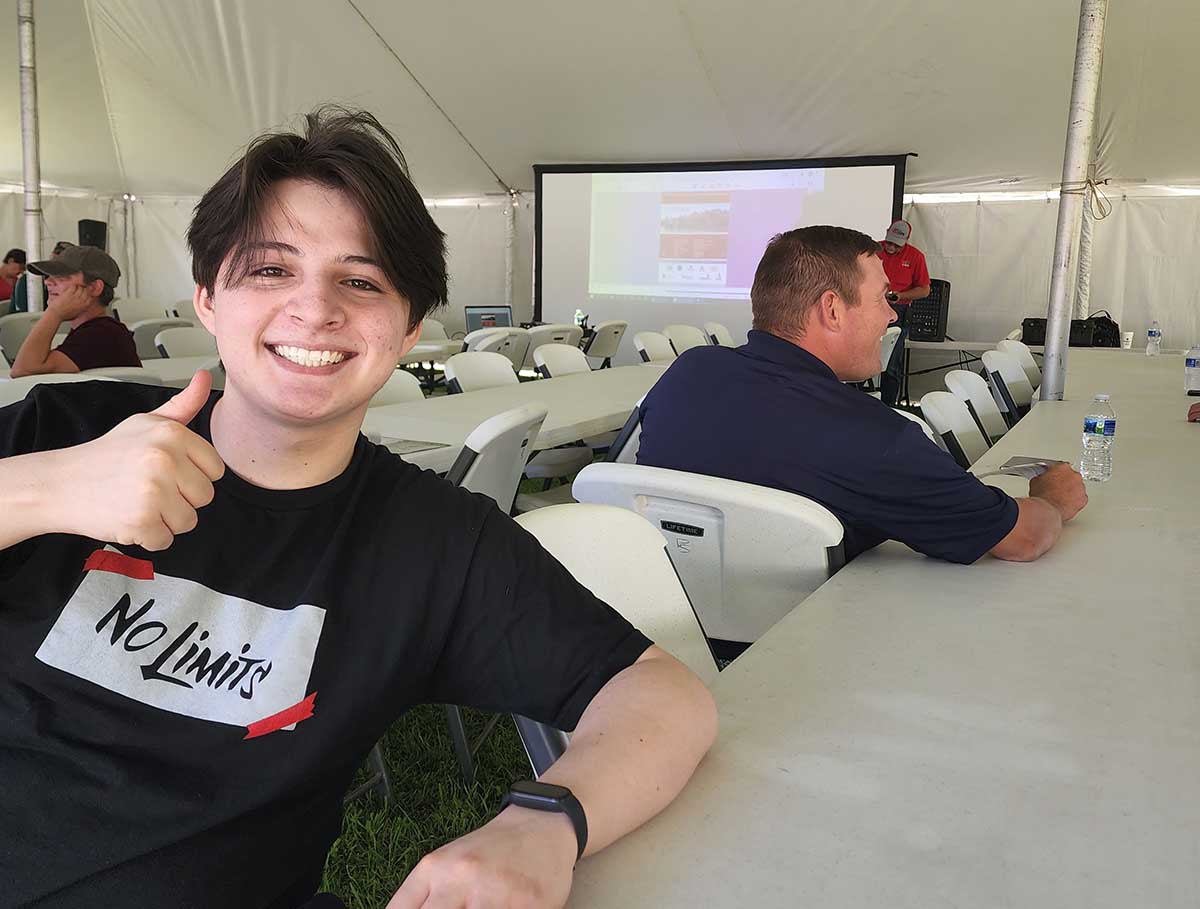 Thursday, August 25, 2022
Juan Zanguitu, of Buenos Aires, Argentina, gives a thumbs up while attending the 2022 Water and Crops Field Day at the University of Nebraska-Lincoln's West Central Research, Extension and Education Center in North Platte on Thursday.
Zanguitu was one of two North Platte Community College engineering students that Jared Daily, NPCC math and physics instructor, took to the field day. Daniel Start, of North Platte, also participated.
The students joined local producers in learning about soil health and critical issues facing the agriculture sector. They heard about new research and ideas from Nebraska extension educators and industry experts and networked with a variety of ag specialists as well as students from other schools.
Zanguitu was able to connect with Matt Stockton, agricultural economics professor for UNL, who helped him secure an internship opportunity designing and coding agribusiness software.
---