Webster named HVAC-R "Head of the Class"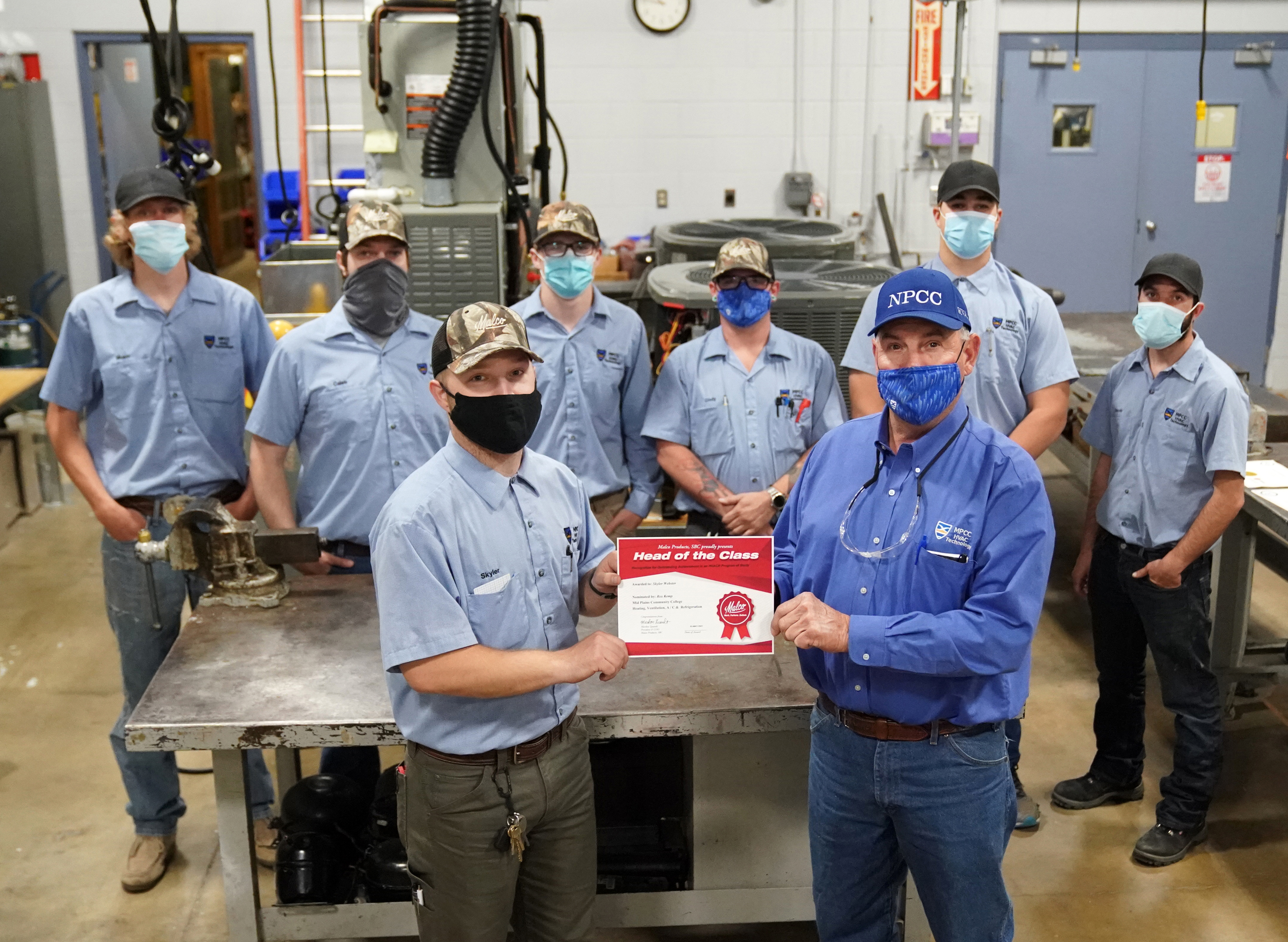 Tuesday, May 4, 2021
Skyler Webster, of Arapahoe, has been named "Head of the Class" for North Platte Community College's Heating, Ventilation, Air Conditioning and Refrigeration Technology department.
The honor is part of a student recognition conducted by Malco Products, the nation's leading manufacturer of "tools of the trade" for HVAC professionals.
Webster was selected for the recognition based on his attendance, participation, grades and internship experience. On Tuesday, he was presented with a certificate, Malco cap and Malco Service Kit filled with a variety of HVAC-R tools.
Because of his designation, Webster's classmates also received Malco caps, a cleanable-reversible magnetic hex driver, a Malco full-line catalog and a Malco AdvantEDGE App card.
Pictured front row, left to right are: Skyler Webster, of Arapahoe, and NPCC HVAC-R instructor Rex Kemp.
Pictured back row, left to right are: HVAC-R students Shaun Swoboda, of Lewellen; Caleb Durham, of Palisade; Brecken Loftin, of Cozad; Cody Matthews, of North Platte; Ethan Myers, of Gothenburg, and Jacob tenBensel, of Holbrook.
---