MCC's Wrightstone exhibiting works of AFA candidate Cecilia Wonch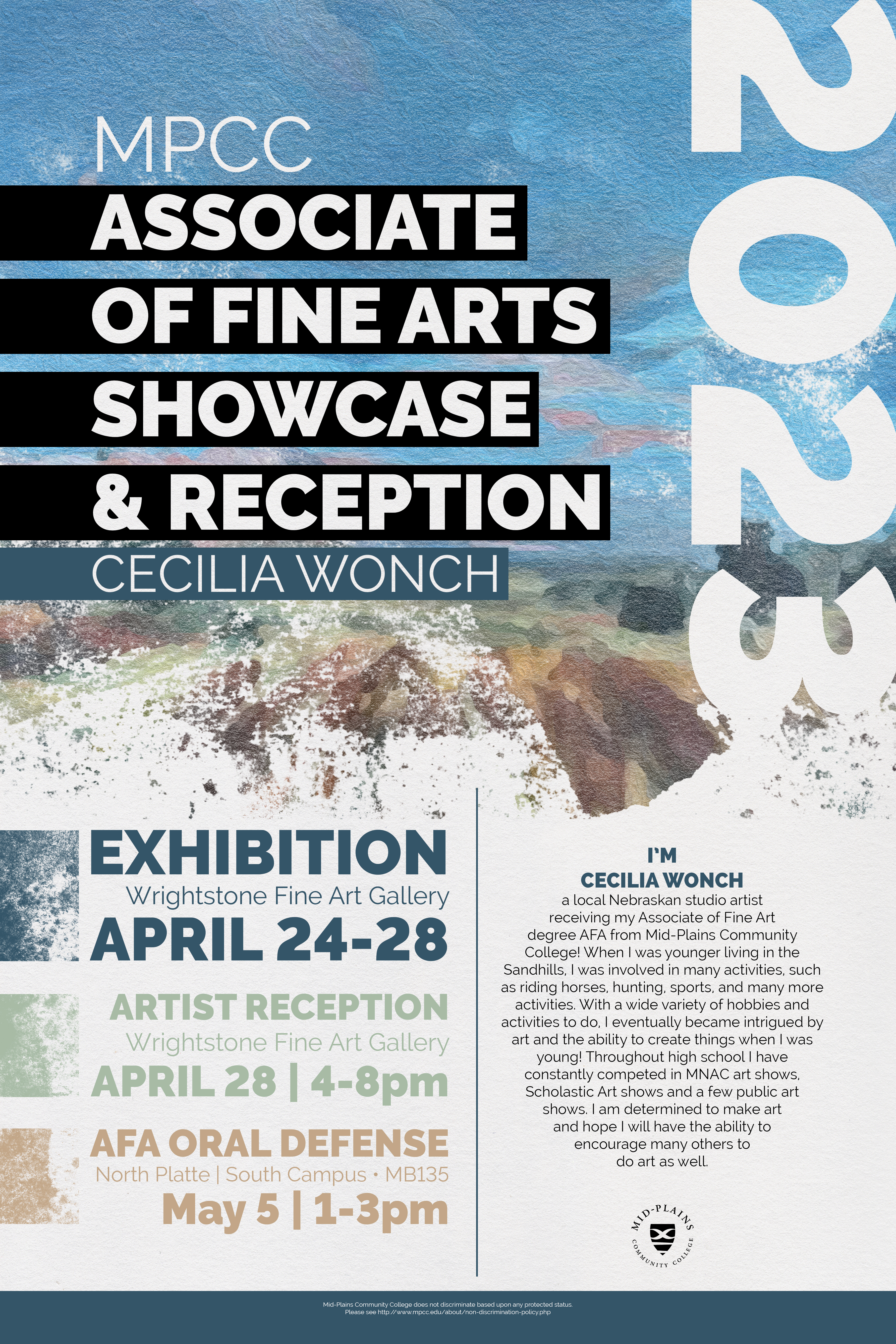 Tuesday, April 25, 2023
McCook Community College is hosting an exhibition through Friday featuring the works of North Platte Community College student Cecilia Wonch, who is receiving her Associate of Fine Art degree from Mid-Plains Community College.
An artist's reception is set for Friday from 4-8 p.m. at the gallery.
Her AFA oral defense will take place at North Platte Community College, room 135 McDonald-Belton on May 5 from 1-3 p.m.
She said when she was younger, living in the Sandhills, she was involved in many activities including riding horses, hunting, sports and more.
"I eventually became intrigued by art and the ability to create things," she said.
She has competed in numerous art shows and is determined to make art with the hope of encouraging others to do so too.
---