PTK members assist with Wreaths Across America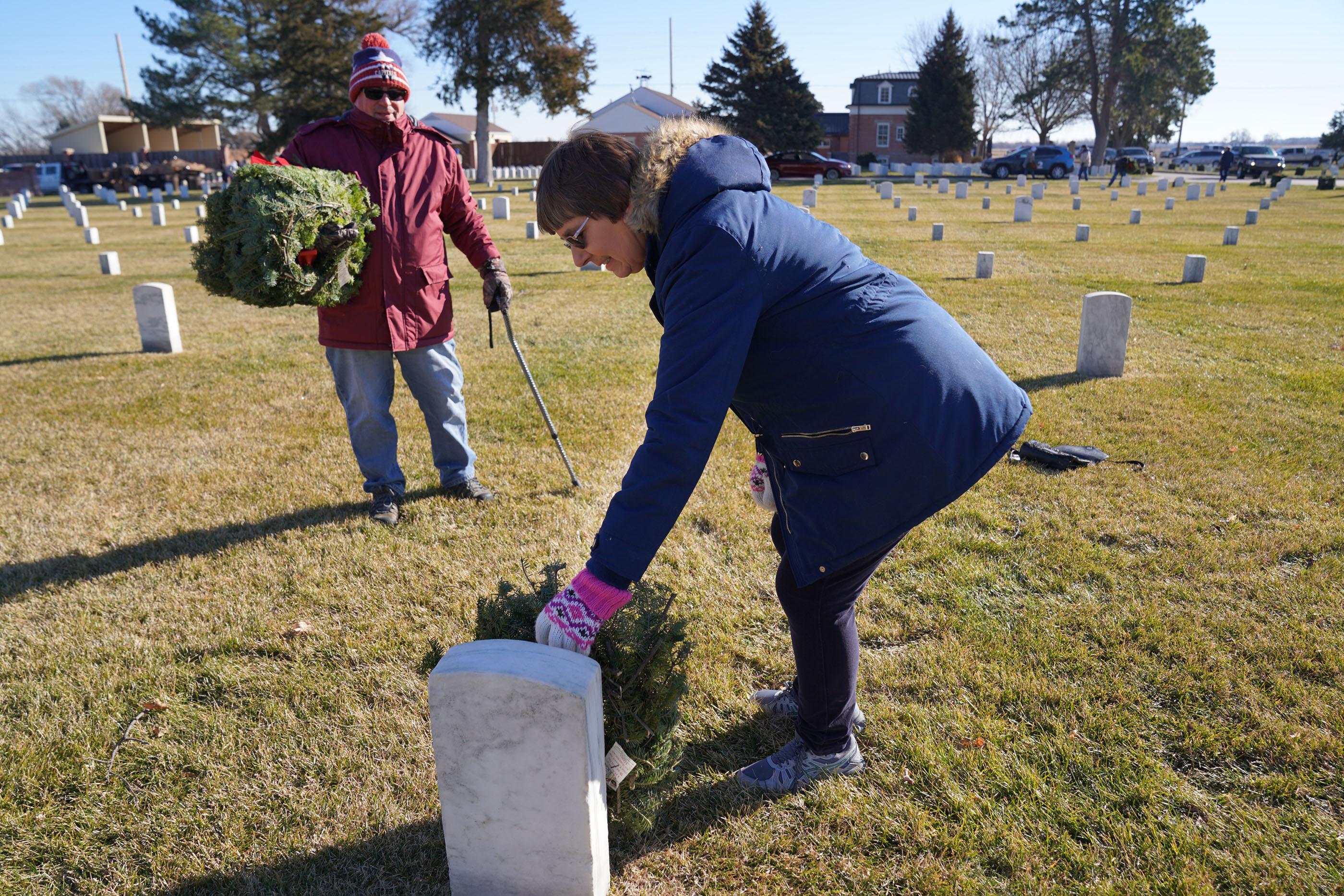 Saturday, December 18, 2021
Kari Bell, of North Platte, lays a wreath on a headstone during a Wreaths Across America ceremony at Fort McPherson National Cemetery Saturday morning.
Bell represented North Platte Community College's chapter of the Phi Theta Kappa Honor Society. PTK members purchased and helped sell wreaths in addition to placing them on graves.
The ceremony is conducted every year to remember and honor the country's fallen heroes. The name of each veteran was said aloud before wreaths were placed on headstones.
---