MPCC Rodeo brings home two championships from Iowa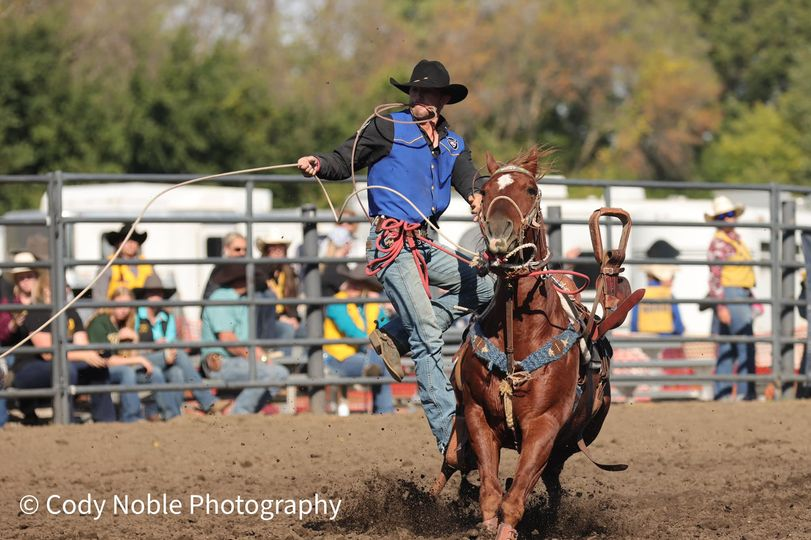 Monday, October 24, 2022
The Mid-Plains Community College Rodeo Team dominated the final fall rodeo of the season in Alta, Iowa over the weekend.
MPCC competed at the inaugural Buena Vista University Rodeo Friday and Saturday and came away with the women's team reserve championship as well as two individual championships. Altogether, MPCC sent 11 qualifiers to the final round.
One of those was Kalyn Nielsen, who was named the breakaway roping champion. Nielsen won the long round of competition with a time of 2.8 seconds, edging out 80 other competitors. She placed second in the short go with a time of 3.6 seconds then went on to split the average win.
Nielsen qualified for the short round in the team roping as well. She and Josh Heckenlaible, of Mitchell Technical College, ended up 10th.
Nick Rettinger won both the short go and average to become the tie-down roping champion. He caught and tied his calf in 11.6 seconds in the long go. The upperclassman posted the quickest time of the weekend, 10.5 seconds, in the short round. Rettinger also placed fourth in both the steer wrestling short go and average and earned Reserve All-Around Cowboy honors.
Dalton Kunkee and Troy Kirkpatrick took home another first-place finish for MPCC in the team roping short go. They were second in the average.
Steer wrestler Kaden Wooters was third on the leaderboard in the short go and average.
Jace Richter was fourth in both the short go and average in the tie-down roping, and Barrett Schlieker was right behind him, finishing seventh in the short go and average.
Maggie Underhill's 15.81 second run in the barrel racing placed her first in the long go, ahead of 103 other competitors. Her time of 15.90 in the short round put her fourth in the short go, and she also finished fourth in the average.
"I'm very pleased with how our final fall rodeo wrapped up," said Wyatt Clark, MPCC Rodeo Team timed event coach. "We have many individuals with some solid footing in the regional standings. It was a very competitive short round for MPCC. I'm very proud of Nick Rettinger and Kalyn Nielsen for bringing home championship buckles this weekend."
Mid-Plains was supposed to compete next at the North Dakota State University Rodeo in Fargo, N.D. Nov. 4-5, but the rodeo was canceled. The team will now take a break from regional competitions until the season resumes in the spring.
This week, team members will turn their focus to hosting their annual Fall Timed Event Fundraiser Friday and Saturday at the Kiplinger Arena in McCook.
---