Flat Rock EMS Conference offers continuing ed to emergency responders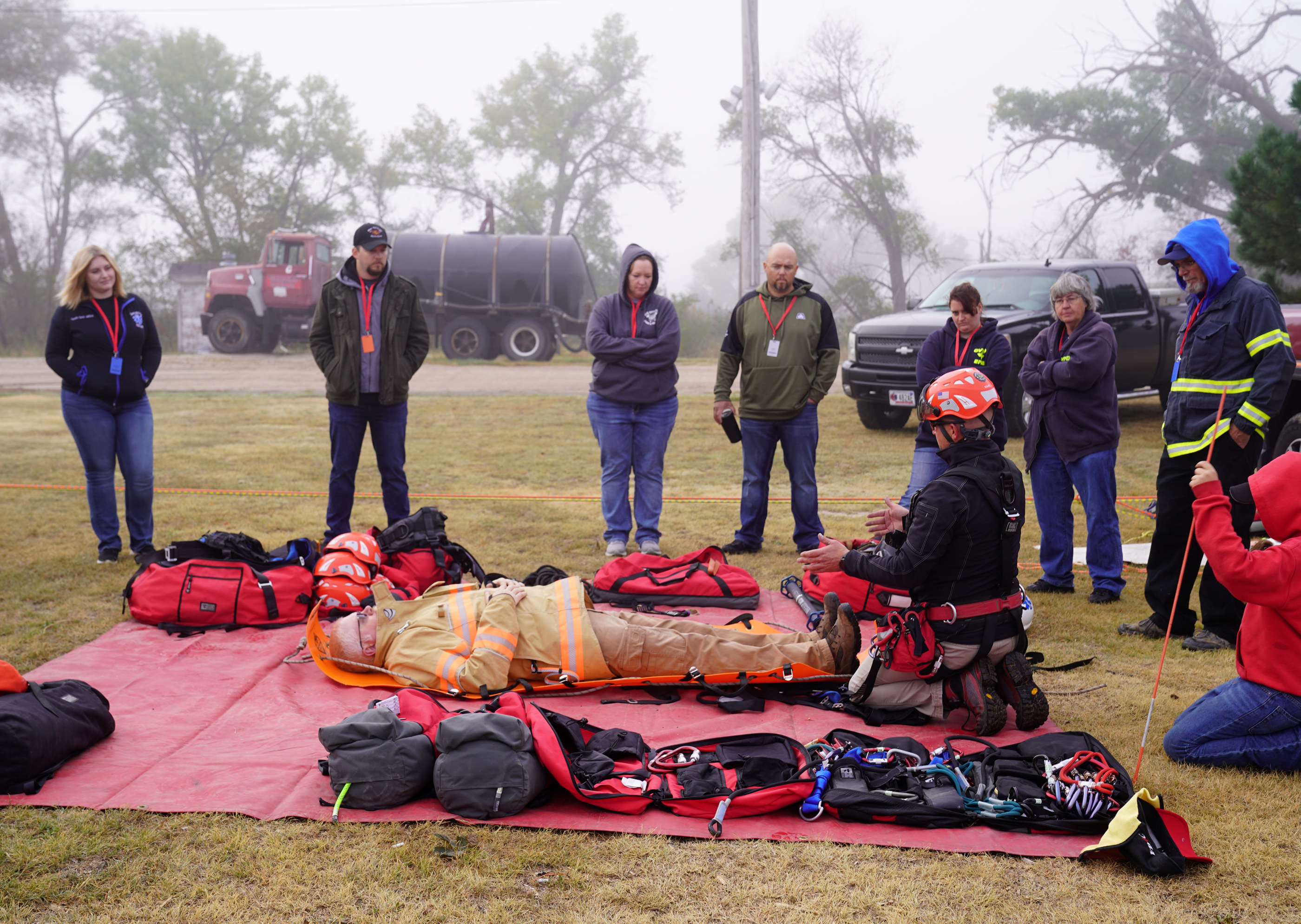 Tuesday, October 5, 2021
Approximately 50 emergency responders attended the 2021 Flat Rock EMS Conference in North Platte over the weekend.
Hosted by Mid-Plains Community College, the conference was open to area emergency medical technicians, paramedics, firefighters, nurses, mid-level practitioners and physicians. All had the opportunity to receive 11 free hours of continuing education.
"This year's Flat Rock EMS conference was such a positive experience," said Alex McConnell, EMS and CPR coordinator for the college. "We were fortunate to have students come to the conference with great attitudes and an eagerness to learn and network with their peers."
Activities began Saturday at the Lincoln County Fairgrounds and continued through Sunday at the North Platte Community College South Campus.
The focus of the first day was on agricultural emergencies. Demonstrations included grain bin extraction, PTO and auger entrapment, livestock-inflicted injuries and burns.
Sessions about organ and tissue donation and recovery as well as the importance of using resources such as critical incident stress management for mental health were also presented.
The second day consisted of airway, shock and resuscitation and skills reviews.
"Our instructors and committee were incredible," McConnell said. "The instructors truly have a love of health care and a gift for imparting their knowledge on students. We were also blessed to have generous sponsors that supported our goal of providing free quality education to first responders. I am extremely grateful and fortunate for the opportunity to work side-by side with such a great group."
---